NBA Handicapping Tips: Mistakes to Avoid When Betting Pro Basketball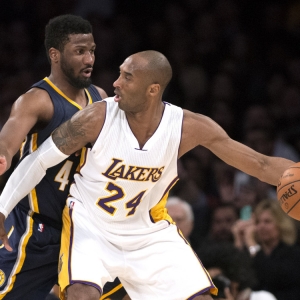 The NBA season is still very young,. And since most basketball bettors are barely settling in, it's almost impossible to have made too many betting mistakes over the last two weeks, unless, of course, you went nuts on the Los Angeles Lakers. That is something I may or may not have done (I just can't quit you, Kobe!). Since many people's attention will begin to shift toward the NBA over the next few weeks and months, let's go over some simple betting mistakes to avoid when wagering on basketball.
Mistake No. 1 : Betting because you are bored
Free $60 in Member NBA Picks No Obligation Click Here
Betting because you are bored or because there is a game on is one of the worst things you can do to your bankroll. Wagering on sports is fun, thrilling and emotionally satisfying, but that should not be the reason you decide to bet. If you plan on being a successful bettor, you must look at lines and games like numbers on a spread sheet and leave the emotion and fun out of it. Set rules to avoid "entertainment betting", things like not wagering on games unless you have handicapped them three hours prior to the start time or simply deciding to make your bets in the morning and do not be swayed by what game is on TV after work.
Mistake No. 2 : Getting caught up in the ESPN hype
Mainstream storylines and betting storylines are two very different things. ESPN has to report on Golden State, San Antonio and Cleveland even if they are not great bets, because they matter in the basketball world. However, reporting on the fact that the 3-5 Orlando Magic are 7-1 ATS just isn't as headline-grabbing for the majority of the basketball community. There is nothing wrong with getting news from ESPN or Fox Sports, but throw Doc's Sports or another quality sports betting site into your daily reading mix. And also be sure to look up ATS records as much as you look up SU records, because you might see a very different basketball world based on who is covering and who is not.
Mistake No. 3 : Overvaluing favorites
Nearly every bettor does this, expert for maybe the most expert of experts. It might be a natural tendency to root for the underdog, but when it comes to betting, most of us gravitate toward the favorite, particularly when the spreads get into the four- to five-point range. As sports fans we know upsets happen all the time, but the 24/7 media cycle teaches the casual sports fan to gravitate toward favorites. And through the early part of the 2015 season, the underdogs are actually covering 53 percent of the games.
Mistake No. 4 : Not handicapping games
Handicapping is a personal process that is different for each player. Some bettors are numbers and stats-based, while others are "feel" and understanding based. I am not going to tell you how to handicap a game, but I will say that you should go through your own process every time you bet. This rule is deeply related to betting because you are bored, and if you are throwing bets down without much thought or logic then you are just gambling (not that there is anything wrong with that, because some people do bet for the thrill). Even if you do not watch many games, spend a few minutes looking at scores at the end of the night and understand what is happening in the basketball word. That knowledge could be invaluable.
We would like to offer you $60 of member's predictions free - no obligation, no sales people - you don't even have to enter credit card information. Click Here for $60 in free NBA predictions. Also, for a limited time only, you can get three handicappers NBA picks for the price of one! Click Here for more details!
Read more articles by George Monroy