NFL Survivor Pools Strategy Advice and Predictions: Week 12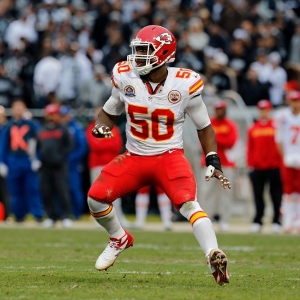 Last week was reasonably straightforward for survivor pool players - five of the six most common picks were winners. Philadelphia was the lone exception - they laid an ostrich-sized egg against the Bucs. I got burned by my gamble on Case Keenum and the Rams in one of my leagues, and Oakland, Atlanta and Chicago probably broke a few hearts, but generally speaking most people who were still alive last week live to fight another day. So, now it's time to look ahead to this week and what is available. Thankfully, aside from the normal, likely inaccessible options, this includes some attractive fresh blood:
Arizona at San Francisco: The Cardinals are likely not an option, but if you are lucky enough to have them available then this is the clear top choice of the week. The Cardinals have a hold of the second spot in the conference - and a first-round bye. They are a few wins away from keeping it, and games like this are ones that they can't let go. Blaine Gabbert has been surprisingly good, but this is a much better team than he has faced - he has played two reeling teams in Atlanta and Seattle. It would be easier obviously to like the Cardinals if they were at home. They are 4-1 on the road, though, and have won four straight overall. This is a comfortable spot and should definitely be picked if it is available.
Kansas City vs. Buffalo: This is the second-most-popular pick, and I view it as an attractive one. The Chiefs are red hot right now and playing well on both sides of the ball. The Bills played well on Monday against the Patriots, but Tyrod Taylor was clearly banged up, and injuries are a concern. If the Chiefs are the team they want us to believe they are then this is the kind of game that they should be winning. They wouldn't have to play as well as they did last week in San Diego to come out on top.
Green Bay vs. Chicago: This is the third-most-popular pick, but I don't like it as much as I would like to. The Packers got a win, but the underlying issues still exist. The Bears were a real disappointment last week against Brock Osweiler and the Broncos, but they are still a decent team. The Packers should be able to win, but a loss here wouldn't be a surprise - nothing is a surprise with these Packers right now. Luckily, the Packers are likely not available for the large majority of players, so they aren't forced to make a decision about this game.
Jacksonville vs. San Diego: Coming into the season I'm not sure that I would have believed that the Jaguars would be playable at any time, but here we are - they are not only an option, but a reasonably attractive one. The Chargers played as poorly last week as any team has in any game all year. It was beyond ugly. It also doesn't seem like a fluke - this team is in freefall. Jacksonville isn't great by any means, but they are the better team, they are at home, and they have shown toughness this year - like when they stole a win they probably didn't deserve last week.
Cincinnati vs. St. Louis: I don't think it is a fluke that he Bengals have lost twice, and they aren't nearly the team that their 8-0 start led many to believe they are. Make no mistake, though - they are the better team here by a very wide margin. The Rams are reeling, and the quarterback situation obviously isn't in a good place. The Bengals are, if available, attractive.
New York Giants at Washington: A lot of people seem to like this pick. I am not one of them. I get being negative about Washington - that's easy, as they showed in a thoroughly horrible performance against Carolina. My problem, though, is with the Giants. I just don't like them. They aren't consistent, and they have real holes. Picking them means trusting them to come through on the road. This is a last-resort pick only.
Read more articles by Trevor Whenham