Handicapping the NBA Playoff Races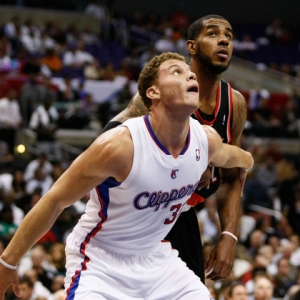 We are entering the home stretch of the NBA season. Three quarters of regular-season games have been played, the trade deadline has past, and teams are now focusing on making the playoffs and being ready to make an impact when they do so. For bettors, these playoff races are important to pay attention to. The longer playoff races remain heated, the better it is for bettors because the easier it is to know what to expect from teams. If there is no playoff race that teams need to be concerned about then you can't be sure that they will play their best on a given night because there is no reason to.
Here's a look at the state of the races in both conferences.
Eastern Conference
The East is a battle both up top and on the bottom. That should ensure that teams will be putting strong efforts out most nights - or will be matching the team they are chasing at least, like when Kyle Lowry and LeBron James both took the same night off earlier in the week.
Cleveland and Toronto: The Cavs currently have a two-game lead on the Raptors for first place and home-court advantage through to the finals. Both teams have identical 7-3 records in their last 10 games, though one of those wins by Toronto was a very valuable one over Cleveland. Two games is not a safe lead by any means, but there is no reason to think that Cleveland can't hold on if they can stay healthy. A big factor here is that the Raptors are going to be far more focused on getting ready to finally win some playoff games than they are on winning first place. If first happens then that is a bonus but not a necessity - second place will serve them well for the first two rounds, and there is no point burning out worrying about a third-round series.
The mess at the bottom: There are six teams within just 2.5 games, and they are all fighting for the bottom four spots. Atlanta sits in fifth, a half game ahead of Charlotte and a full game in front of Indiana. Detroit currently holds down the last playoff spot, a game behind Indiana and just half a game ahead of both Chicago and Washington. In contrast to past years, the Bulls and Wizards are at .500 and the rest of the teams are obviously above that mark - this is an improved conference overall.
On paper you could argue that the two best teams in that group should be Chicago and Washington, but they seem to be in the worst shape - and that's beyond just the fact that they are currently trailing. Chicago has lost four straight and nine of 12 and is a mess in too many ways to count right now. Washington is playing better, but they have the worst defense in the East right now by points allowed, and that could haunt them as things tighten up down the stretch.
That being said, at this point it wouldn't be a surprise to see any of the six teams make the playoffs, and none would be shocking to see on the sidelines. More significantly, it's hard to see how any of them match favorably against the top three seeds in the conference, so it's not hugely relevant. With about 20 games left for each team, though, we should be in for a fun battle that will keep things interesting for handicappers for weeks to come.
Western Conference
We are used to seeing all sorts of drama in the West, but this year it is a relative letdown on that front. Barring Armageddon, the Warriors will win the conference. The Spurs are a stone cold lock to finish second. Oklahoma City is in a battle for third with the Clippers, with OKC leading by just a game and a half after blowing a big lead Wednesday night. It's hard to care too much about that, though - the difference between third and fourth is mostly academic. Memphis isn't likely catching the Clippers for fourth but also isn't likely to be caught from behind. Dallas and Portland are separated by just a half game for sixth and seventh and have a 2.5-game cushion on Houston in eighth. It doesn't really matter how those two wind up - they are likely to get smoked in the first round anyway. Houston has the last playoff spot and a 1.5-game cushion on the Jazz. Not much excitement here, either - and a first-round massacre in the hands of the Warriors is completely inevitable.
For the first time in several years it's the East and not the West that holds the intrigue and which will be more intriguing for bettors down the stretch.
Read more articles by Trevor Whenham