NBA Betting Advice: Defensive Player of the Year Odds and Wagering Predictions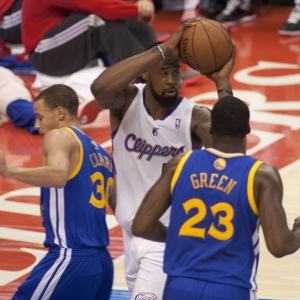 As we get ready for the NBA season, it's time to take a good look at the second most interesting individual award given out every year, behind only the MVP - the Defensive Player of the Year. This is where the workhorses get rewarded, and the list of winners stands up as truly impressive. The award has only been given out since 1983, and every single winner still stands up as a great player of his or any time. This year as any year we have a wide-open(ish) race. This list of players we will look at today includes the last four years of winners, and we could also talk about Dwight Howard, the three-time winner who says he is a new man now that he is back in his hometown of Atlanta.
Here's how the race will shape up (odds to win are from BetOnline):
Kawhi Leonard, San Antonio (+150): He's the two-time defending champ and he's still only 25, so he has the chance to win several more of these before he is done. He's a deserving favorite. The Spurs might not be quite as sharp this year, though, and won't be quite as defensively dominant with Tim Duncan and Boris Diaw out and Pau Gasol in. That could be enough to give someone else a chance here. I am going to look elsewhere at this price.
Draymond Green, Golden State (+400): Green actually had more first-place votes two years ago but fell short. A lot of people probably feel like he deserves to win this award at some point for what he has done. I would argue that. It could be tough for him to get votes this year, though. With a stacked team featuring two MVP favorites and more talent than any team could ever possibly need, there are a lot of people who don't love the Warriors. They could not vote for Green just out of spite. He'll have an exceptional year, but again I am looking to bet elsewhere.
Rudy Gobert, Utah (+600): In search of a bit more value this where I'll be betting. Gobert is a true big man on a team on the rise. He, and most of his teammates, were hurt for long stretches last year. If the core can stay healthy in Utah, though, they have a good look at 50 wins. Along with Derrick Favors, Gobert makes things miserable for opponents. I love his game, really like his team, and for voters tired of voting for Leonard but unwilling to further reward the Warriors Gobert could emerge as a sound pick. Not the most likely winner, but the one with the most value in his odds.
Hassan Whiteside, Miami (+850): Whiteside led the league last year in both blocked shots and defensive rating, so we know what he can do defensively. It's a far different game in Miami this year, though, Gone are Dwyane Wade, Luol Deng, Joe Johnson and most likely Chris Bosh, too. Whiteside is the man now, and that means much more pressure. He's also on a team that just isn't as good as it was. He'll have to do too much alone here, and that will torpedo his chances. There is also an ugly statistical fact - the team last year was more defensively efficient when he was on the bench. That doesn't help his case here.
DeAndre Jordan, L.A. Clippers (+900): Jordan was second in the league in blocks and rebounds last year. He has game. It's about the Clippers for me, though. I expect a typically frustrating season - plenty of wins, but not enough positives to really get excited about them as a real threat to the elites. It's hard to emerge from that and win this award when the top contenders either play for super franchises or plucky upstarts. Not interested.
Anthony Davis, New Orleans (+1000): Davis' star has dimmed significantly as his health has kept him off the court too much and his team has self-destructed around him. He needs a big year to get back into public favor. He is truly capable of winning this award, but I don't trust him to stay healthy, and I doubt the public will love him on what should be a pretty average team.
Avery Bradley, Boston (+1400): Here's an interesting contender. Boston is definitely on the rise and could easily be the second-best team in the East. That will help him get voter attention. He is a first team all-Defense guy and was the top guard in the DPOY standings last year. He also certainly doesn't lack for two key things - talent and confidence. He is exceptionally well coached as well, which will help. The biggest knock against him is that he is a guard - the last one of those to win this award was some guy named Michael Jordan in 1988. Not likely to win, but an intriguing guy at longer odds.
Marc Gasol, Memphis (+2500): We know Gasol can win it because he has won it before. The Grizzlies should be decent, and after injury woes Gasol at least starts the season healthy. He's 31, though, and against many younger guys in higher-profile situations it will be very tough for him to break through unless the Grizzlies win 60 games or something and Gasol is the biggest reason for it.
Joakim Noah, New York Knicks (+3300): We should mention Noah, too, because he won it the year before the Leonard streak started. He is in a new setting, and you could argue that if the ridiculous experiment in New York actually worked out somehow they could win a lot of games. With his injury woes, though, and Carmelo Anthony's lack of defensive discipline, there is a lot working against him. This team is more likely to be a train wreck than a massive success, and he can't win unless he is the best player on a shocking team. In other words, he can't win.
We would like to offer you $60 of member's predictions free - no obligation, no sales people - you don't even have to enter credit card information. Click Here for $60 in free NBA predictions. Also, for a limited time only, you can get three handicappers NBA picks for the price of one! Click Here for more details!
Read more articles by Trevor Whenham