NBA Betting Advice: Tough Teams to Handicap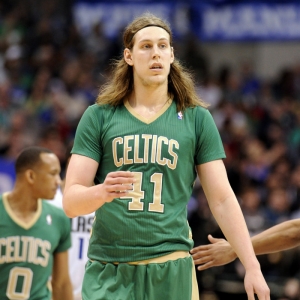 There are some NBA teams that are easy to figure out. I'm sure I'm not blowing your mind when I say that the Warriors are going to be really, really good or that the Nets are going to be really, really bad. People who have never watched basketball in their lives could figure that out. For every team that is relatively easy to figure out, though, there is at least one that is really hard to figure out. They could be really great. Or they could struggle. Anything could happen, and uncertainty is the enemy of good handicapping.
Here's a look at five of the hardest NBA teams to judge heading into this season. One notable absence on here is the Lakers - they are so messed up that I had to write a whole article about how confusing they are:
Boston Celtics: The hype around the Celtics is significant. They are widely expected to be the second- or third-best team in the Eastern Conference. It's easy to understand why - there aren't two teams in the league that are better coached, and the roster is deep and talented. They were good last year and have made some moves that could make them great. It's an odd roster, though. When the Cavs, Warriors and other top teams are stacking on the stars in bulk, the Celtics don't really have a superstar. Al Horford is their highest-paid player - probably too high - but while he is very good he's hardly a foundational superstar. He makes $26.5 million this year. They don't have anyone else over $12 million, and most guys on the roster are cheap. You don't need a superstar to shine, and most teams have guys they are paying far too much for what they get, but you have to wonder if the way they have built this team is enough to make them what everyone seems to want them to be.
New York Knicks: I don't even know where to start with this one. The list of issues and uncertainty here are almost impossible to digest. Can Carmelo Anthony handle having to share the spotlight - can his big ego let him play with others when things get a little tough? Can Derrick Rose and Joakim Noah shake off the injury woes that robbed their final Bulls years of real success? Will Rose's legal woes just be a minor distraction or a major problem? Will Kristaps Porzingis take a step forward from his shockingly good rookie season or will he find things tougher as the spotlight gets brighter? Are there enough balls to keep all these egos happy and on message? And is Jeff Hornacek the right ringmaster for this silly circus? This team could very easily win 50 games and host a playoff game. Or they could lose 50 games, embarrass themselves, and force yet another rebuild for the most underachieving franchise east of L.A..
Philadelphia 76ers: It was relatively easy to be somewhat optimistic about the Sixers coming into this season. The backcourt remains a bit of a concern, but up front they were loaded, with first overall pick Ben Simmons leading a team that has at least two solid young stars in each position. They weren't going to be a great team by any means, and very likely weren't going to be a playoff team, but they were going to be taking a big step forward. But then Ben Simmons got hurt - the kind of injury that could very easily rob him of the whole season. The rest of the youth is still there and still promising. Simmons is the clear cream of this crop, though, and the one guy that could be truly special. Will they progress without him? Or will the young Sixers use the injury as an excuse to fall back into the muck they have been stuck in for years?
Oklahoma City Thunder: Some guy named Kevin Durant isn't a resident of Oklahoma City anymore. That is going to be a problem - losing a Top 3 player in the league is unavoidably not good. We just won't know for sure for a while how bad it is. They have the luxury of having another very elite player in Russell Westbrook, but success there is uncertain. He's going to be great - that's a given, But can his great play be enough to carry this team? Or will he be too committed to being the hero and do too much to shut out the rest of his teammates? You could call that the Kobe factor. And will the team miss Serge Ibaka? Can Victor Oladipo and Ersan Ilyasova step into the lineup and contribute as much as they clearly need to?
New Orleans Pelicans: Last year the Pelicans come into the season with high hopes. They were a true disaster. Awful. Injuries were a major factor, and even when Anthony Davis and the rest were healthy they were a shell of their very best. Now we have to ask if this team - which is not dramatically different than it was last year - is closer to the expectations of last season, or the reality of that season. There are obvious handicaps - like the absence of Jrue Holiday for an uncertain amount of time because his wife is dealing with a brain tumor. Then there is the luxury of Anthony Davis. He has the potential to be the best player in the NBA, but injuries have gotten in his way, and it's not impossible to question his killer instinct. I honestly have no idea what to expect from this team.
We would like to offer you $60 of member's predictions free - no obligation, no sales people - you don't even have to enter credit card information. Click Here for $60 in free NBA predictions. Also, for a limited time only, you can get three handicappers NBA picks for the price of one! Click Here for more details!
Read more articles by Trevor Whenham