NBA Betting and Handicapping: How to Wager on Playoff Teams Down the Stretch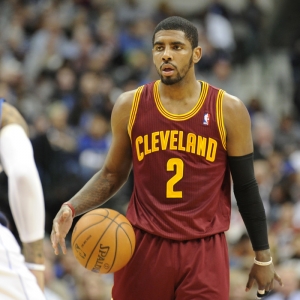 As we sit here in the midst of the NBA regular-season stretch drive there are 18 teams still vying for the 16 spots - though I am being generous by including the Bulls in that group. You can loosely group those 18 teams into four different groups - those likely to still be giving a full effort most of the time, those that could give a full effort at times but aren't likely to do so consistently, those that need to just focus on getting healthy, and those that just don't care about anything until the playoffs roll around. By knowing where the teams fit amongst those groups, bettors can have a better sense of how to deal with those teams down the stretch. Here's how I group the 18 squads:
Still playing strong
The first and most obvious team here is Golden State. You can debate whether pushing hard for the win record is the right thing to do, but there is no doubt that they are going for it - and after beating Utah in overtime on Wednesday night they are certainly on track to break it. Until they have set the record or fallen short, we should see the best of Golden State.
In the East we should expect solid efforts from Atlanta, Miami, Charlotte and Boston. The latter three are tied with the same record, while Atlanta has two more wins but has played two more games. They won't catch Toronto, and they won't be caught from behind, so these teams are battling for third to sixth in the conference. In the current NBA playoff format that is a significant race. Third- and fourth-place teams get home-court advantage in the opening round. More significantly, perhaps, the third- and sixth-place teams will avoid having to play the Cavs until the conference finals.
Similarly, we should see strong play - as strong as they are capable of, at least - from Utah, Dallas and Houston. Those three are currently tied for the last two playoff spots. In all likelihood, one of the three teams will go home at the end of the season. Motivation won't necessarily be as high as it could be, though - the prize for making the playoffs is a first-round matchup with Golden State or San Antonio, and it doesn't take much imagination to see how those will likely turn out.
Situational
San Antonio doesn't have anything to play for - nothing meaningful, anyway. They have a chance to go 41-0 at home with three more home wins. They also have two games remaining against the Warriors. A lot of teams would be playing hard to achieve some bragging rights down the stretch. The Spurs aren't like a lot of teams, though - or any teams. Pop isn't worried about anything but getting ready to win another title. We should see some decent games from them - especially at home - but only if it doesn't compromise the bigger goal.
Detroit and Indiana are separated by a half point and are pretty secure in seventh and eighth in the East. There is some motivation to finish seventh - teams would likely rather play Toronto than Cleveland in the first round - but ultimately these teams aren't going to sacrifice themselves down the stretch unless they need to - or unless they see an opportunity.
Memphis is fifth in the West and Portland is sixth. They should be stable enough in their positions, but Memphis' cushion is only two games over Portland, and Portland is two games up on Utah, Dallas and Houston. These teams would likely ideally want to do as little as they possibly can the rest of the way, but that will change if they are getting threatened.
Oklahoma City should be in the last group here - they can't change what will happen in the playoffs no matter what they do the rest of the way, so they should just focus on getting healthy and ready. They are playing really well right now, though, and that means that they can't really afford to let up. They are a strong team, but they need to keep up their intensity to convince themselves that they are capable of knocking off the big two and winning the west. They are very likely going to have to beat both San Antonio and Golden State to win the conference, so anything they can do to bulk up their confidence is warranted.
Just getting healthy
Things are not ideal in Toronto. Kyle Lowry has a banged-up elbow. DeMarre Carroll has been hurt since January and is trying to get back for the playoffs. The team is likely locked into second place - two games is a lot to make up against the Cavs with eight to play. Besides, with so much uncertainty below them in the standings there isn't that much advantage to finishing first over second - at least not until the Eastern final. They should be focused on all that matters right now - getting ready to finally accomplish something in the postseason.
Nothing to play for until the playoffs
Cleveland just looks like they don't care right now. They are a mess. Will they be able to snap out of it when the playoffs start and win the conference? Or are the multiple dramas going to derail them? We can't be sure until then, but it's unlikely anything will change until the postseason at the earliest.
The Clippers should be motivated to get Blake Griffin back and get ready for the postseason. They are far from consistent, though, and they can't change their playoff fate no matter what happens the rest of the way.
The Bulls are on the outside looking in right now. They just don't seem to care. What a mess.
Read more articles by Trevor Whenham