NFL Survivor Pool Picks and Advice: Week 6
by Matt Severance - 10/12/2016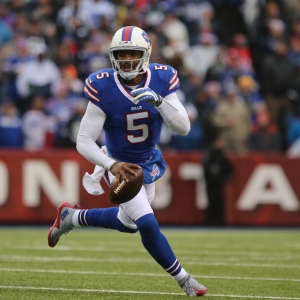 Probably a rather ho-hum Week 5 in your Survivor Pool as surely the vast majority of competitors used New England over Cleveland in Tom Brady's return from suspension. That was also listed as my top choice, although I mentioned you might want to play defense and not use the Pats just in case a miracle occurred. But this is Cleveland we are talking about, and the Browns were blown out as Brady started his "FU Tour" against the NFL and Commissioner Roger Goodell with 406 yards passing and three touchdowns. It was win No. 250 for Bill Belichick -- his first came as coach of the Browns in 1991 -- as he became the fourth coach in league history with that many victories. He has a ways to go to catch Don Shula's record of 347.
I did play defense and avoided New England. My pick was Oakland over San Diego. The only minor upsets in Week 5 were Tennessee winning at Miami, Washington over Baltimore, Atlanta handing the Broncos their first loss, and Tampa Bay taking out a Cam Newton-free Carolina on Monday night. Newton wasn't healthy enough to play because of a concussion but was fine to ride a Segway through downtown Charlotte traffic. Bad look, bro.
The Minnesota Vikings are the only team at 5-0 entering Week 6, and they will remain there on the bye. Go ahead and put the Vikings in the playoffs as just five of the previous 49 teams to start with that record since 1990 missed out. Atlanta last year was one.
Here are the picks for Week 6 with the recommended team first. The only other team on the bye is Tampa Bay.
First Down
Buffalo vs. San Francisco: Does the fact that the 49ers are starting Colin Kaepernick over Blaine Gabbert make me a tad more nervous taking Buffalo as the top pick? Perhaps. Kaepernick hasn't been good for a while, but he has more upside, certainly, than Gabbert does. But this is one of those 10 a.m. Pacific time starts that West Coast teams hate. The Bills are on their first three-game winning streak in five years. Rex Ryan firing his offensive coordinator looked like a panic move at 0-2 but now genius.
Second Down
Arizona vs. NY Jets (Monday): If this wasn't Monday, I'd probably take the Cardinals as my top choice. I rarely use a Monday game as such because then you are stuck if something out of the blue happens (suspension, unusual off-the-field injury). Carson Palmer will return from his concussion for Arizona. Jets fans probably wish struggling Ryan Fitzpatrick would get concussed to get him out of there.
Detroit vs. Los Angeles: Here's another case of a West Coast team playing an early kickoff. Most members of the 49ers are used to this. Obviously this is the first year of the Rams back as a West Coast team. The Lions are pretty banged up -- they had to sign free-agent running back Justin Forsett this week -- but I like them at home.
Pittsburgh at Miami: I was pretty bummed that the Bears lost offensive coordinator Adam Gase to the Dolphins' head coaching job this past offseason. I wonder if Gase is having second thoughts of taking the gig. He should have waited for a job with a better quarterback than Ryan Tannehill. Barring a huge turnaround, I don't see Tannehill back in South Florida next year as the Fins are terrible. The only reason I'm not making Pittsburgh my top choice this week is that perhaps Miami plays desperate and maybe the Steelers look past this game toward next week's showdown with New England.
New England vs. Cincinnati: I might worry about the Pats looking ahead to the Steelers, but this is Brady's 2016 home debut. Another 400-yard, three-TD game could be coming. The Bengals have looked really flat some weeks. Might be time to consider moving on from Coach Marvin Lewis.
NY Giants vs. Baltimore: I couldn't help but laugh this week when Ravens head coach John Harbaugh fired offensive coordinator Marc Trestman. Did he not see how Trestman coached the Bears? Why did you hire that clown in the first place? It appears the Ravens will be without top receiver Steve Smith here.
Third Down
Denver at San Diego (Thursday): How can the Bolts blow this game? Never seen anything like what they are doing. Maybe in this one, a potential winning Chargers field goal will hit a random blimp or California condor or something . All these crushing losses are not helping the fans in San Diego decide to increase taxes to build the team a new stadium. Denver is expecting back starting QB Trevor Siemian after missing Sunday's loss to the Falcons.
Washington vs. Philadelphia: The Eagles showed in their Week 5 loss in Detroit that they are a big overrated. The Redskins have surprised me with a three-game winning streak. I thought these two would battle for the NFC East cellar. They still might. Washington has won past three in series.
New Orleans vs. Carolina: Put a nail in Carolina's coffin for this season if it loses this one to fall to 1-5. The Super Bowl loser curse continues! Newton seems likely to return as should running back Jonathan Stewart from a multiple-week injury. But the Saints are off their bye.
Oakland vs. Kansas City: This will be the first time since 2012 that the Raiders have had a better record than the Chiefs when the teams played one another. The Raiders think top running back Latavius Murray will be back after missing a game. The Chiefs are 28th in opponent rushing yards per attempt (4.5).
Seattle vs. Atlanta: The game of the week and the only one featuring division leaders. It's the NFL's best defense vs. its best offense. I favor the Seahawks because they are off a bye week. NFL MVP candidate Matt Ryan comes back to earth against the Legion of Boom.
Green Bay vs. Dallas: Could the 2016 NFL Draft go down as one of the best in franchise history for the Cowboys in landing a franchise running back (Ezekiel Elliott) and potential franchise quarterback (Dak Prescott)? So far it has been. Coach Jason Garrett is 0-3 vs. Green Bay, though, and Dez Bryant likely out again.
Houston vs. Indianapolis: This is the Sunday night game. Indy has won six of the past seven meetings. But while new Texans QB Brock Osweiler has been possibly the NFL's worst quarterback on the road this year, Houston has been dominant at home.
Fourth Down
Tennessee vs. Cleveland: The two worst teams of last season square off with both trading out of the top two picks in the 2016 draft. The Titans, I believe, were smart to do so. The Browns were not. They think rookie QB Cody Kessler can start despite injuring his shoulder last week. Otherwise it might have to be Kevin Hogan. The rookie fifth-round pick from Stanford was cut by the Chiefs and has spent the first five weeks of the season on the Browns' practice squad. Factory of Sadness!
Jacksonville at Chicago: Scintillating matchup of one-win teams. It's Cubs season in Chicago and they will play Game 2 of the NLDS on Sunday. Thus, this might be the least interested Windy City fans will be over a Bears game in many years. Most will be in Wrigleyville partying.
Doc's Sports has been handicapping the NFL for more than four decades. That means that we know our stuff, and we know you'll see that as soon as you look at our picks. To make that easy, new clients can access $60 worth of picks totally free. No obligation. No credit card needed. Found out what our long-time clients already know. Sign up here. Also, get three handicappers for the price of one when you sign up for a full-season football package! Click Here for details.