NFL Survivor Pools Strategy Advice and Predictions: Week 1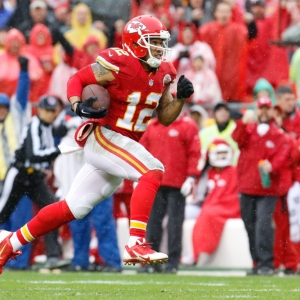 It's time for another year of tackling and dominating survivor pools. For the next nine weeks I'll be offering my picks and predictions for survivor pool success. We'll look at the most obvious and popular picks every week and determine whether they make sense or not, and we'll try to uncover a few gems along the way that will allow us to separate ourselves from the competition. Basically, we are going to do everything we can to win these pools.
For the first week of action our job is simple - to survive. That seems obvious - it's the freaking name of the pool, after all. What I mean, though, is this is not the time to be taking risks or trying to be too clever. All we want to do is figure out which game is the most likely to be a win for one team, and pick that one. Simple. Boring. How you win.
Before we get into the four games that are the most interesting this week, a quick note on philosophy when it comes to survivor pools. A lot of people believe in saving teams - leaving the premium teams until later on when you need them most. I absolutely think that that is a terrible idea. Totally awful. If you are saving the best teams until later then you are probably making sub-optimal picks now. And you never know what will happen later on - maybe an injury or a suspension makes the strong team much less useful down the road when you would be looking to use them. You have to live for the moment in survivor pools - pick the best possible situation now, and worry about next week once you get there.
Now, on with the picks:
Kansas City vs. San Diego: This is my top pick of the week and the one that I will use in more of my pools than any other. I came into the preseason down on San Diego in a lot of ways. The coaching staff has been a big disappointment to me, and I don't have much faith left in them. That staff has really struggled to make this team look and play like winners, and I doubt that the mental toughness will be where it is. Most significantly, I just don't think they have enough talent on either side of the ball to be a real threat. The preseason has done nothing to change my mind. They have not played well on either side of the ball, and they lack any real pop. The Joey Bosa mess was a major distraction, and the effects of that haven't passed yet. They just aren't a great team. On the other hand, I really like where the Chiefs are right now. They have nice talent on both sides of the ball. The offseason was solid, and they did a better job than many teams of solidifying their QB situation. The Chiefs are the better team in this matchup by a significant margin, and I would consider picking them even if the game was in San Diego. Playing at home in Kansas City, though, they are in a very good spot. The Chiefs are going to be 1-0 after the opening weekend.
Seattle vs. Miami: This is the pick that is the most popular on the major pool sites right now. I don't like the pick. Seattle at home is tough, and they could very easily have a strong season. I am negative for two reasons, though. First of all, I feel like the Seahawks could take a slight step back this year, so they aren't as dominant in my eyes as they have been recently. Second, I think Miami is better than they get credit for. They have had issues, but they finally made a strong coach hire, and I expect them to be ready to perform well for the new boss. Seattle will likely win, but I don't have the confidence that I would need to make this my top pick.
Philadelphia vs. Cleveland: This is the second most popular pick. After the Sam Bradford trade, though, I can't justify it. Cleveland is really bad - of that there is no doubt. It's not like the Eagles are the best team in football, though, and rookie Carson Wentz is going to start here for Philly. Chase Daniel will be the backup, and he hasn't played well in preseason. I would not want to trust these two quarterbacks with my survivor pool life.
Green Bay at Jacksonville: This is the third most popular pick of the week. Like the two before it, I just don't like the pick at all. If the game was in Green Bay it would be a different thing, The Packers could wind up with the best record in football, and they are very good. I'm not disputing that. The Jaguars aren't going to be pushovers at home, though. They didn't struggle to score points last year, and they should be better on that front this season. Their defense was a big issue last year, but they continue to invest on that side of the ball and should make big progress there as well. Green Bay is the better team, but the chance for an upset is stronger than I would want to bet on unless I had no choice.
Doc's Sports has been successfully handicapping the NFL for years - more than four decades in the business - and wants to give new clients a chance to try our service for free. Click here for the hassle-free sign up and get $60 in free NFL picks today . Also, get three handicappers for the price of one when you sign up for a full-season football package! Click Here for details.
Read more articles by Trevor Whenham