NFL Survivor Pools Strategy Advice and Predictions: Week 16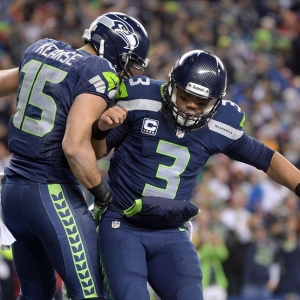 We are in the second-to-last week of the long NFL season. By now you are almost certainly no longer alive in your Survivor Pool - or if you are you are the winner. Unless you are in a pool that was a second, third, fourth or fifth chance - but you don't need to admit that. Even though thoughts of Survivor Pools aren't as urgent as they were earlier in the season, it's still worthwhile looking at the schedule of games from a Survivor Pool perspective. If nothing else, it's a good exercise to help identify which games are very lopsided - which can be useful in low-risk moneyline plays or parlays or potentially as spread plays despite what is likely a larger spread. So, with that in mind, here are the games that are most attractive from a Survivor Pool perspective this week:
New England vs. New York Jets: The Patriots simply are not losing this game. They have already clinched a division and the bye, but still need to keep winning to hold off the Raiders and maintain home field in a potential AFC Championship showdown. They will be motivated. More significantly, they have already lost one divisional game, and they will have little interest in losing more - for pride as much as anything. Meanwhile, Ryan Fitzpatrick is like one of those horror movie villains that never dies no matter how many times you kill him. He was benched for Geno Smith and then got the job back. He was benched for Bryce Petty, and then Petty was hurt and we might see Fitzpatrick start again off a short week. Really, Fitzpatrick is a good metaphor this whole team - he stinks, and nothing the team can do changes that or avoids it. New York was just awful last week losing to the Dolphins, and that was at home. They are just in a world of trouble in this one. New England is going to win by daylight.
Seattle vs. Arizona: This one is interesting. Seattle is, as I write this, the second-biggest favorite on the board this week behind only the Patriots. Arizona is just a mess this year, proving that they have issues in depth - especially at QB and in the secondary - that will haunt them until they are addressed. They just aren't good, but taking Seattle still makes me nervous here. What is interesting is that the Seahawks have easily clinched the division this year, yet they are the least-menacing team they have been in that time. The offensive line is just awful, and it makes it much more of an adventure for Russell Wilson every week than it should be. Seattle is a perfect 7-0 on the season at home so far and will look to wrap up the sweep here, but despite the lack of blemishes they still haven't been the immovable object they once seemed to be in Seattle. Two of their home wins were by the unlikely margin of two points, and they won another by less than a touchdown. Add it all up and you have a Seattle team that definitely should win but not one that is good enough that a loss would be hugely shocking. I would pick them if I had to, but I really struggle to trust this edition of the Seahawks.
Miami at Buffalo: NFL franchises often make no sense at all. Take the Bills, for example. It's a widely-known secret that they have made the decision to fire Rex Ryan at the end of the season. Good choice. Everyone knows it, yet they are not making it official and they are making Ryan coach out the rest of the season. Talk about a no-win scenario. His team isn't going to play for him because why would they? His coaching staff is likely not to prepare their best, either. It's just a silly decision, and there is no good reason for it. And now they host a Miami team that has won two in a row and which has complete control of their own playoff destiny. Keep winning and they are in. They will be motivated, and they have certainly shown themselves to be capable of winning a game like this. They are a very comfortable pick in this spot.
San Diego at Cleveland: Picking against the Browns hasn't let us down yet, and that isn't going to change here. San Diego was in a really tough spot last week. Their home crowd has given up on the franchise as the move to L.A. becomes inevitable, so the home crowd for the Chargers was about 3-to-1 Raiders fans. Oakland is more talented and more motivated since they are in the heart of the playoff hunt, and San Diego is likely facing more than just geographical changes because the coaching staff is all but certainly doomed, too. Given all that the team could easily have quit. Instead, they played a tight, prideful game against a superior opponent and really made Oakland sweat. The Chargers aren't good, but they are clearly the better team here. Cleveland has done very little in recent weeks, and with Terrelle Pryor banged up they lack even a little offensive explosiveness - and what they had already wasn't adequate. The Browns are going 0-16 - it's destiny, and no team deserves it more.
Doc's Sports has been successfully handicapping the NFL for years - more than four decades in the business - and wants to give new clients a chance to try our service for free. Click here for the hassle-free sign up and get $60 in free NFL picks today .
Read more articles by Trevor Whenham