NFL Survivor Pools Strategy Advice and Predictions: Week 6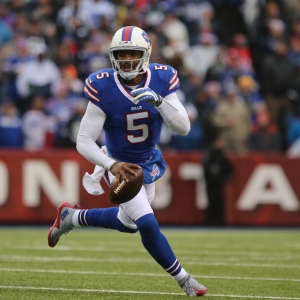 Things went just as well as they could last week. We looked at three games that were playable. The Patriots crushed the Browns. The Steelers annihilated the Jets, and the Raiders found a way to beat the Chargers. Three comfortable ways to live for another week. No surprises in the games that mattered. It was a dream weekend for Survivor Pool players. Let's see if there is another such weekend in store for us. Here's a look at the most likely plays this weekend:
New England vs. Cincinnati: The Patriots are probably off the board for a lot of people after their game against the Browns last week. If they are still available, though, then they are a very comfortable pick here again. The Bengals are at 2-3, and they have shown a total lack of toughness that they usually don't display until the postseason. They have played three decent teams this season, and they have lost to all three - Pittsburgh, Denver and Dallas. They haven't been particularly close in any of those games, and at this moment the Patriots are better than all of those teams. The Bengals are dealing with some injury issues, and the regret over keeping Marvin Lewis around when they clearly should have fired him after last season will start to become a distraction if it hasn't already. New England is particularly focused - which is saying something for them - and they are not going to slip up in this game at home. If it is still an available pick for you then the Patriots are a very comfortable choice.
Pittsburgh at Miami: The Steelers probably aren't available for a lot of people, either, but again if you can make the pick then you should. The Steelers had that totally bizarre no-show at the Eagles. Other than that, though, they have scored at will on offense, and Big Ben has been dialed in through the air. They are a dangerous and talented team that is going to win a lot of games this year. Including this one. I am optimistic about the Dolphins in the long term - they made a very good coaching hire. Adam Gase has a whole lot of work to do before he can lead a respectable team, though, and he has a horrible quarterback situation. They are just in all sorts of trouble in a game like this. Pittsburgh is going to score early and often, and they are going to win this one without really breaking a sweat. The Steelers are a very comfortable pick.
Buffalo vs. San Francisco: If you have indeed already picked the Patriots and the Steelers then, and I truly can't believe that I am saying this, the Bills are the next best option. Buffalo looked like they were on the road to ruin in the first couple of weeks. I still don't really believe in them and really hate their coaching situation, but in the last three weeks they beat up on the Cardinals, they shutout the Patriots on the road (albeit a shorthanded Patriot squad), and they crossed the country to beat the previously-hot Rams handily. How they are doing it remains a bit of a mystery, but they have shown some consistency and heart that we can't totally ignore or discount. The Niners, meanwhile, are a total disaster. They had a somewhat promising opener against the Rams, but they have done nothing worthwhile since. They can't play even a little bit of defense. Their offense isn't any good, and they have total confusion at quarterback. Chip Kelly just hasn't found his stride yet. They are a long way from a good team. They also are in a tough spot traveling all the way across the country and perhaps facing some worse travel than they are used to. It always makes me nervous trusting a flawed team like the Bills, but they are up against a much more flawed team in San Francisco, and this should be a game that they win. The Bills are a decent play.
Tennessee vs. Cleveland: I absolutely hate picking teams like the Titans. They are just not good enough to trust. This could arguably be a special case, though. Cleveland is irredeemably bad, and they are so banged up at quarterback that we have no idea who will play - and none of the options are any good. Tennessee is coming off a nice win, they have played tough in their last two losses, and they have a massive edge in QB performance - even if Marcus Mariota doesn't yet look like a Heisman winner. I wouldn't pick them before the other three picks here, but the Titans are a viable play this week.
Great offer! Doc's Sports has been a leader in NFL handicapping for more than four decades, and we are offering new clients $60 in free picks for any NFL handicapper on Doc's Sports Web site. You cannot afford to miss out on this great offer - click here. Also, get three handicappers for the price of one when you sign up for a full-season football package! Click Here for details.
Read more articles by Trevor Whenham