NHL Betting Advice: Teams to Watch in Second Half of Season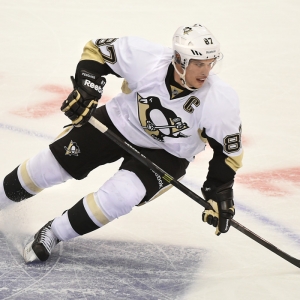 It's a new year, and in the NHL we are about to enter the second half of the season. It's a good time for bettors to look at what has happened so far and to look at what could happen going forward. Some teams have already shown what they are, and we can expect to see much the same thing from them in the second half. Then there are the teams that are likely to be a much different team going ahead than the one they have been up until now. Teams that are going to change can often provide real value if they change faster than bettors can adjust. That's where the five teams we are going to look at here fall. Four of these teams should be better than they have been, and one should fall off somewhat.
Pittsburgh Penguins: Sidney Crosby was not named to the all-star team this year. That's eye-opening but not totally insane. He was just awful out of the gate this year. Impossibly bad. The team followed suit. The Penguins looked like they didn't know what they are, and they couldn't do anything right. I blame Phil Kessel - but only because he's so very easy to blame for everything. A coaching change followed, and that has taken some time to take hold. Lately, though, the team looks better - not what they should look like yet, but closer. They wouldn't be a playoff team if the postseason started today, but they are only a point out of the final wild-card spot, so that's not a real concern. The Penguins may never achieve what they should be achieving with the talent they have, but they are better than they have been, and it's very likely that they will prove it down the stretch.
Florida Panthers: I have tremendous respect for the Panthers. They have been lousy for a long time, but instead of panicking they have shown real patience and built intelligently through the draft. Things are really coming together for them - the future is bright. The simple fact, though, is that they aren't as good right now as they have been playing. They have won 10 in a row. No team can sustain that. There is a very good chance that they will have fewer points in the second half of the season than the first. That will be far from a failure, though. They are a playoff team now and will be a scary one once the postseason starts.
Edmonton Oilers: This one is simple. Even though he is only 18 and just barely into his NHL career, Connor McDavid is no worse than the second-best player on this team right now. He is every bit as good as the endless hype surrounding him has suggested. I saw him play live earlier this year and was stunned by what I saw - three different times. He is a freak. He has been injured for a long time, but he's participating in practices and will come back soon enough. The team is already playing better now than they were to start the season, and now they will get the boost of the addition of a guy of this caliber. They almost can't help but have a better second half.
Anaheim Ducks: Many people picked this team to win their division this year - at the very least. Early on they weren't playing good enough to win the peewee girl's rec league at the local arena. They have started to find their game lately, though, and the results have started to come with it. They are now just a single point out of a playoff spot. The Pacific Division is just awful beyond the Kings this year, so the path to a playoff spot is clear for them, and they should be able to find their game and comfortably get there. Like Edmonton, the Ducks pretty much can't help but be better in the second half than they have been up until now.
Montreal Canadiens: Montreal was basically unbeatable out of the gate. Now they have just two wins in their last 10 games. There are a few issues for this team, but the biggest is obviously the absence of Carey Price. Price is the best hockey player on the planet right now, and he is the reigning MVP, so when he is out for a long time as he is right now then the team will obviously be challenged. They don't have a lot of goaltending experience behind him - why play anyone else regularly when you have Price? - and that has really been a problem. Price isn't practicing yet, so we don't know for sure when he will be back. Combine the hope that he will return, though, with the indications that management is willing to make a deal to add some needed offense and you have a team that should get back on track again. That means that the second half could be a better one than the first half - or at least better than the second quarter has been.
$60 worth of member's NHL picks absolutely free - no obligation, no sales people - you don't even have to enter credit card information. You can use this $60 credit any way you please on any of our top hockey handicappers. Get your free picks by clicking here! Also, for a limited time get three hockey handicappers for the price of one! Click here for our 3-for-1 NHL picks offer.
Read more articles by Trevor Whenham