NHL Futures Odds: Point Totals for New Season Released by Sportsbooks
by Alan Harris - 9/14/2016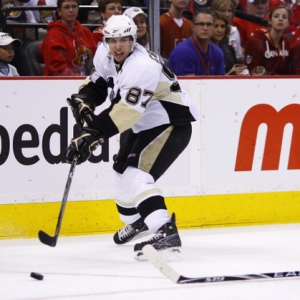 Over the last two days, we took a look at the 2016 World Cup of Hockey that gets underway this weekend in Toronto, and now we have some more NHL odds to sink our teeth into before the season starts in early October. Our friends over at The Westgate Superbook have released their point totals for all 30 NHL teams, and they are listed below. We haven't dug too deep into these as we've been working on the World Cup, but we will get to them shortly and have a couple of free plays for you down the road. Here are those totals as of 9/14/16.
Anaheim Ducks 99.5
Arizona Coyotes 77.5
Boston Bruins 91.5
Buffalo Sabers 86.5
Calgary Flames 87.5
Carolina Hurricanes 78.5
Chicago Blackhawks 102.5
Colorado Avalanche 87.5
Columbus Blue Jackets 85.5
Dallas Stars 104.5
Detroit Red Wings 89.5
Edmonton Oilers 88.5
Florida Panthers 98.5
Los Angeles Kings 98.5
Minnesota Wild 93.5
Montreal Canadiens 98.5
Nashville Predators 98.5
New Jersey Devils 83.5
New York Islanders 93.5
New York Rangers 94.5
Ottawa Senators 81.5
Philadelphia Flyers 90.5
Pittsburgh Penguins 102.5
St. Louis Blues 100.5
San Jose Sharks 100.5
Tampa Bay Lightning 105.5
Toronto Maple Leafs 80.5
Vancouver Canucks 75.5
Washington Capitals 106.5
Winnipeg Jets 84.5
As we noted earlier, we haven't looked at these all that much just yet but wanted to let you know they are out there in case something caught your eye.
Alan Harris has been on the of the top hockey handicappers in the country, winning three of the last four years and he will be releasing plays throughout the 2016 World Cup of Hockey. Those plays will be listed with in the "Other Sports" section on his page starting on Saturday, September 17, 2016 when the puck drops for the tournament. After that, you can find his NHL releases under the "Hockey" section on his page when the puck drops on Wednesday, October 12th.