Betting on the 2017 NBA Draft: Props Odds and Expert Wagering Picks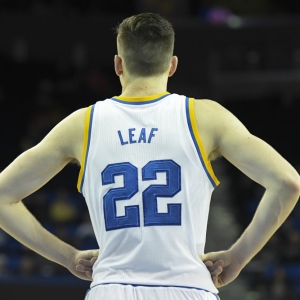 The NBA Draft this year doesn't lack for depth, potential impact players or, thanks to all the trades and speculation, potential excitement. It is a great look at the future of the league. And it is a great chance to get a bet or two down in the offseason. Here is a look at some of the more interesting draft props that BetOnline is offering this year :
Number of freshmen - "over/under" 16.5: It's a strong year for freshmen this year - as is usually the case in this era of talent over development. The under here is a strong favorite at -145. But what do the mocks say? Ten of the top 11 likely picks are freshmen. But then it drops off significantly as you would expect - a guy is more likely to go back to school if he isn't going to be a high pick. There are five more guys that seem very likely to be first-rounders. That brings it up to 15. But then it's tough. Frank Jackson, Ike Anigbogu, and Tony Bradley are fringe first-rounders, but the latter two sure feel like second-rounders to me. Two of the three would have to tip into the first to make the over worthwhile. It's not happening. The under is a solid play at this price.
Free $60 in Member NBA Picks No Obligation Click Here
Number of sophomores - o/u 6.5: Luke Kennard, John Collins and Donovan Mitchell are locks to go in the first round - they are flirting with the lottery. Ivan Rabb's a pretty comfortable first-rounder, too, and Caleb Swanigan and Jawun Evans are definitely in the mix, though either could fall out of the first without raising much concern. And then OG Anunoby is the wild card. I really don't see him crossing into the land of guaranteed contracts, so the under is the right side to be on for this number. It's at -115, which is a pretty solid price, too. Worth a close look.
Number of juniors - o/u 2.5: From my perspective there is a strong play to be had here. The over is at +105. While there almost certainly won't be a junior in the lottery, Kyle Kuzma, Justin Jackson, D.J. Wilson and Jordan Bell are all inside the first round in a number of mock drafts, Semi Ojeleye and Johnathan Motley are getting solid top 40 buzz, too. From that group the chances that three are in the first round feels fairly high. The over is a nice value play.
Number of seniors - o/u 0.5: There is no guaranteed first rounder - if there was the number would be higher. Guys like Wesley Iwundu, Josh Hart, Damyean Dotson, Derrick White or Sindarius Thornwell could all surprise and climb, though, if a team decides they can't risk missing out on them. It wouldn't be a total shock, though, if no seniors were picked, and the under sits at +120, so if I were in the mood to gamble I would lean that way. Not the best play on the board either way, though.
Number of Duke players - o/u 3.5: Jayson Tatum and Luke Kennard are locks, and Harry Giles basically is as well. It all comes down to Frank Jackson. I looked closely at six of the major mock drafts, and only one had him in the first round in the latest versions - and that was at 29th, so anything can happen down there. The under is the right play here for sure. It's only pays -160, but that's pretty fair.
Number of Kentucky players - o/u 2.5: De'Aaron Fox will be off the board early, and Malik Monk won't have to wait too much longer than that. Bam Adebayo falls just outside the lottery, too, and is far more likely to be in the first round than not. The over is the easy pick here. Oddsmakers aren't stupid, though. The over is at -650, so while you will be right you won't get rich on this bet.
Number of UCLA players - o/u 2.5: Lonzo Ball is likely to go second barring a trade by the Lakers. No matter what, he's in the top four or five. T.J. Leaf is comfortably in the top 20 as well. But then it comes down to Ike Anigbogu, and he is right on the fringe of first round inclusion. He seems to be on the rise, so the over - which is heavily favored at -375 - is the right play but not an exciting one.
Number of guards - o/u 10.5: This one is a nice play to finish things off. The over is at +120. I have nine guards as total locks, including four of the top five. That means we only need two more to go in the bottom half of the round, and I have five guys who are in play. There is value in the over here.
Doc's Sports has been established as the best in the business for well over 40 years. We want you to see why! That is why new clients can get $60 worth of member's picks free by clicking this link for a no-hassle signup .
Read more articles by Trevor Whenham