Expert NBA Betting Advice: Teams that Could Disappoint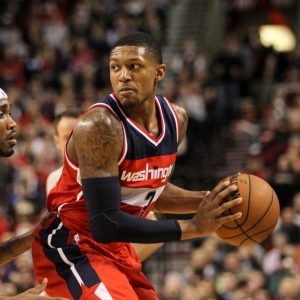 When we sit at the start of an NBA season it's a good exercise to look at teams, set our own expectations for them, and then see how those expectations differ from what the general and betting public seem to think. In some cases we will see teams that have more downside in our eyes than the public seems to think. And those teams can be very useful for bettors as betting against them can be more attractive than the public might think. There can be nice value here. Here are four teams with at least some potential to disappoint entering the season.
L.A. Lakers: The Lakers are one of those teams that some people love so much that they overreact to every little thing. They show a little progress and then fans expect miracles. People just so badly want to live in a world where the Lakers are contenders that they will put their rose-colored glasses on at the first sign of any progress. This tendency often makes teams like this overvalued, but now that is amplified by the impossible hype and massive media circus surrounding Lonzo Ball and the sudden and well-documented emergence of rookie Kyle Kuzma. It is impossible to argue that the team isn't moving forward. They have a core of young guys and looming cap space next summer to lure in a big fish or two. But this year is far less certain than some would believe. Ball and Kuzma are still rookies, and that means that there will be growing pains. We still don't know what Julius Randle and Brandon Ingram are going to be. The Pistons had Kentavious Caldwell-Pope in their midst, and yet they didn't seem too sad to see him go, so he's far from a lock. And the team is counting on a collection of old guys and young to gel and have strong years. Sure, if everything went swimmingly they could threaten for the final playoff spot in the West. There are better teams ahead of them, though, and they are still a year away in all likelihood. Be honest - if they won 25 games would anyone be more than a little surprised? I didn't think so.
Washington Wizards: This team has been solid - at least until the playoffs - for a few years now. They have their core locked up, and they know what they are. Healthy and focused, this team wins 50 in the East without breaking a sweat. But behind a solid starting lineup they have a shocking lack of depth - well below what most teams of their caliber have at their disposal. An injury or two of any significance to John Wall or Bradley Beal or Otto Porter Jr. which keeps them out of the lineup for any significant time, and they could find out what their floor is in a hurry. I'm not sure that there is a 50-win-type team more vulnerable to injuries aside from perhaps Houston.
Toronto Raptors: The Raptors have also locked up their core and are largely planning to ride it as far as they can. Kyle Lowry and DeMar DeRozan have both had health issues at times, though. Neither is the most efficient player out there, either, and the team struggles when one or both is off their game. DeRozan in particular basically defines the word streaky. At their best this is another 50-win caliber team that has the inside track for at least one home playoff series. But more than in recent years they also enter this season with the possibility to take a step back. It's the East, so their floor is still probably only a six seed in the playoffs, but the difference between a two or three and a six is very significant these days. Their two-deep is solid enough, but other teams have more striking starting fives, and outside of a few of the starters it doesn't feel this year like there is a big star just waiting to be born on his roster. This team has a range of possibilities for the season that are wider than they have been in a while, and that makes them tougher to judge.
Boston Celtics: The Celtics had a stellar offseason, and expectations are sky high as a result. Given that the Cavs seem to view the regular season as an optional exercise these days, it seems widely expected that the Celtics will win the regular season in the East. They are certainly capable - they did it last year, and they are a different but better team this year. But with this many changes they need to build chemistry from scratch, and even in the best-case scenario that can take time. We know that Gordon Hayward and Brad Stevens will have strong chemistry because of their history, but the rest of the coaches need to learn to play with each other and with the coach. And Kyrie Irving has to find his role and learn to best exert his voice in a post-LeBron world which won't necessarily be straightforward. The floor is not too low in this team, but if they falter slightly and others do well then it's not that hard to see Cleveland, Washington, Toronto or even Milwaukee finishing ahead of them in the regular season. Like a depressing number of teams this season, the focus is far more on getting ready for the playoffs than anything in the regular season.
How about $60 worth of member's picks absolutely free? No obligation, no sales people, no credit card. You can use you $60 credit on any of our top NBA handicappers. Get your free daily NBA predictions today! Also, for a limited time only get three top NBA handicappers for the price of one! Click Here . Get free NBA basketball picks today at Doc's Sports basketball predictions page .
Read more articles by Trevor Whenham