Free NBA Picks: Thursday, April 27, 2017, Opening Line Report and Handicapping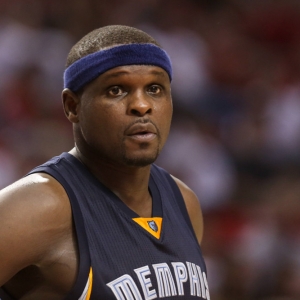 James Harden and the Houston Rockets eliminated Russell Westbrook and the Oklahoma City Thunder in Game 5 on Tuesday night. Are you like me and still daydream about Harden, Westbrook and Kevin Durant all on the same team and potentially in their primes together? I still can't believe the Thunder gave up Harden for how little they did back in 2012. If OKC management had any foresight to see how much the NBA salary cap would jump, the team could have kept those three and formed a "super team." The Thunder back then were afraid of paying the luxury tax and preferred to lock up Serge Ibaka, but if they simply had let Harden play out his rookie deal and then signed him, things had changed enough around the NBA that OKC would have been able to keep Harden without penalty. In addition, the Thunder had another option on the table. The CBA back then included an amnesty provision, which allowed franchises to clear a player's salary off their books for both cap and tax purposes (the player still got his money). Oklahoma City had center Kendrick Perkins making $8.5 million the year Harden's new extension would have kicked in. For some reason, OKC never used the amnesty provision at all. Here's a look at the two NBA Game 6s on Thursday.
Free $60 in Member NBA Picks No Obligation Click Here
Game 6: Raptors at Bucks ( -1.5, 195.5)
A 7 p.m. ET tip on TNT and Toronto leading 3-2. I'm sure the Cleveland Cavaliers are big Bucks fans here. First off, I guarantee the Cavs would rather play the Bucks in the conference semifinals. Second, Cleveland would much prefer this go the full seven games to get as much rest as possible and wear down either opponent. Game 7 would be Saturday if necessary. I think that I have figured this series out. The Bucks' length and athleticism gave the Raptors fits in the first three games, with Milwaukee taking a 2-1 lead. However, while the Bucks are a fine defensive team they can't shoot much and have totaled only 169 points in losing the next two by double digits. It was 118-93 in Toronto on Monday. Giannis Antetokounmpo is truly great and he had 30 points, nine rebounds and three assists in that one, but the Bucks lack a true No. 2 scorer with Jabari Parker out injured. It's Khris Middleton most nights, but he can't really get his own shot and had just eight points in Game 5. The Bucks are starting two rookies, neither lottery picks, so they shouldn't win this series. This will be a very good team soon, though.
The Raptors were very balanced in Game 5 with six players in double figures. Neither of their All-Stars, DeMar DeRozan nor Kyle Lowry, was the leading scorer. That went to Norman Powell, who blew up for 25 after he had led the team in scoring in only two games during the regularseason. Powell didn't even play in Game 2 but has started the past two games as Coach Dwane Casey is trying to go smaller and match the Bucks' speed and athleticism. The Raptors are +39 with him Powell on the court and -38 with him off this series. Jonas Valanciunas has moved to the bench. He has struggled to defend Milwaukee's versatile big men throughout the series. Even without the 7-footer in the starting lineup, Toronto limited Milwaukee to two offensive rebounds Monday, tying the second-lowest total for any team in a playoff game since the statistic has been recorded.
Key trends: The Raptors are 9-4 ATS in their past 13 playing on two days of rest. The Bucks are 2-5 ATS in their past seven at home. The "over/under" has gone under in the past five meetings in Milwaukee.
Early lean: Raptors and under.
Game 6: Spurs at Grizzlies (+4.5, 190)
San Antonio can finish things off with a tip at 9:30 p.m. ET on TNT. Including the regular season, the home team has won every game between these two, so I don't see why I wouldn't take Memphis here even though the Spurs are clearly the better team. San Antonio took Game 5, 116-103, on Tuesday. Without injured defensive stopper Tony Allen, the Grizzlies simply have no one to deal with Kawhi Leonard, and he had 28 points. The Spurs have been getting dominated at point guard this series by Mike Conley, but Tony Parker and Patty Mills both played excellent Tuesday. Parker had 16 points and six assists, while Mills had 20 points (7-for-10 shooting) and was plus-22 in just 22 minutes off the bench. Manu Ginobili had been completely invisible in this series but also contributed with 10 points, three assists and three steals. The Spurs were 14-for-28 from long range and set a postseasonhigh for makes.
Conley continued his stellar series with 26 points, six assists and four steals; much like the Thunder with Russell Westbrook, the Grizzlies get bombed whenever Conley takes a breather. For example, backup point guard Andrew Harrison had a rating of -21 in his 23 minutes in Game 5.The Grizzlies really have no right extending this series to seven games when they are starting James Ennis and Vince Carter; no offense to Carter, a future Hall of Famer, but he's 40. He can't guard Leonard. The Grizzlies did about everything they could have hoped for statistically on offense in Game 5, shooting 51.4 percent from the field, 90.9 percent from the line and committing only nine turnovers. Probably 90 percent of the time, the Grizzlies win any game like that. However, their defense simply wasn't good.
Key trends: The home team is 5-0 ATS in the past five meetings. The over is 4-1 in the previous five in Memphis.
Early lean: I think the Spurs win this game, but I can't ignore the home-court trend in this series so I'll take the points. Go over.
We would like to give you $60 worth of member's picks absolutely free - no obligation, no sales people, no credit card information. Use this $60 credit on any of our top NBA handicappers - Free NBA Winning Picks Here.
Read more articles by Alan Matthews