Free NBA Picks: Wednesday, April 12, 2017, Opening Line Report and Handicapping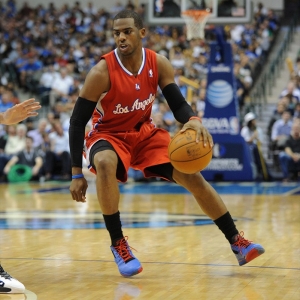 Hard to believe Wednesday is the final day of the NBA's 2016-17 regular season. While last regular season will be remembered as the Year of the Warriors, this one probably belongs to Russell Westbrook and his individual brilliance. The Western Conference playoff field is set, so there's little motivation for any of those teams playing on Wednesday other than Utah and the L.A. Clippers. Expect a lot of guys elsewhere to sit out (and I sure hope Adam Silver comes up with a solution this offseason for teams tanking and others resting their stars when they only visit a certain city once). In the East, the race for the final two playoff spots will come down to Indiana, Chicago and Miami. I hope you have gotten some worthwhile betting advice from these stories this year and I'll continue with them into the playoffs as long as there are multiple games on a certain day. The postseason starts Saturday.
Pistons at Magic (-1, 209)
Presumably this will be the final game as Magic GM for Rob Hennigan. It might be the last for Stan Van Gundy as Pistons coach/president of basketball operations. This Pistons played their final game ever at the Palace of Auburn Hills on Monday and lost 105-101 to Washington. Guys like Isiah Thomas and Dennis Rodman were on hand. The team moves downtown next season. The Magic totally mailed it in Monday in Chicago in suffering the worst loss in franchise history, 122-75. Orlando leads Detroit 2-1 this season.
Key trends: The Pistons are 7-2 against the spread in the past nine meetings. The "over/under" is 4-1-1 in the Magic's past six.
Early lean: Magic and over.
Raptors at Cavaliers (TBA)
No reason for Toronto to show its hand here in a potential East Semifinals or Finals preview as the Raptors are locked into the East's third seed. They won a third straight Sunday, 110-97 at the Knicks. Cleveland apparently doesn't care about getting the No. 1 seed in the East as the Cavs basically gave that away by resting LeBron James and Kyrie Irving on Monday in Miami and lost 124-121 in OT. Deron Williams had a season-high 35 points, nine assists and seven rebounds for the Cavaliers, who fell to 0-7 this season when LeBron doesn't play. He's not playing Wednesday, either. I doubt Irving does. Either a Boston win over Cavaliers loss gives the top seed to the Celtics. Cleveland is 3-0 vs. Toronto this season.
Key trends: The Raptors are 1-4 ATS in the past five meetings. The over is 5-0 in Cleveland's past five at home.
Early lean: Wait to see who plays.
Bucks at Celtics (-8.5, 211.5)
Milwaukee can't finish lower than sixth in the East, and if the Bucks stay there would open the playoffs in Toronto. The Celtics simply need a win for the East's top seed, meaning Boston would avoid having to beat both Cleveland and Toronto to get to the NBA Finals. The Celtics likely would be looking at a conference semifinals matchup vs. Washington. Which team Boston would play in the first round is up in the air. Milwaukee and Boston have split two meetings, each winning on the road.
Key trends: The Bucks are 6-2 ATS in their past eight in Boston. The over is 4-1 in the past five meetings.
Early lean: Celtics and over.
76ers at Knicks (+3, 202.5)
If I had to put a betting number on it, I would venture to say it's -300 that this is Carmelo Anthony's final game as a member of the Knicks - if he plays. Philly enters on a seven-game skid after losing 120-111 at home to Indiana on Monday. Timothe Luwawu-Cabarrot paced the Sixers with 24 points. They have six players on the injured list. New York has lost three straight following a 110-97 home defeat to Toronto on Sunday. Rookie Willy Hernangomez tied his career high with 24 points and grabbed 11 rebounds. Carmelo and Kristaps Porzingis sat out again. They probably do here. Philadelphia is 2-1 vs. New York.
Key trends: The 76ers are 4-1 ATS in the past five meetings. The under is 8-1-1 in the Knicks' past 10.
Early lean: Knicks and under.
Wizards at Heat (TBA)
Miami must have this, while Washington is locked into the fourth seed and has no reason to play any of its top guys. The Wiz didn't play John Wall or Otto Porter on Wednesday. The Heat kept their playoff hopes alive with a wild 124-121 OT home victory over Cleveland on Monday. Tyler Johnson scored 24 points, including the game's final four from the foul line in overtime. To make the postseason, the Heat need a win and either Indiana or Chicago to lose. Miami is looking to sweep Washington for the first time since 2010-11.
Key trends: The Wizards are 1-5 ATS in their past six in Miami. The over is 9-3 in the previous 12 meetings.
Early lean: Heat regardless of number .
Nets at Bulls (-8.5, 213.5)
Brooklyn lost in Boston 114-105 on Monday. Jeremy Lin led the Nets with 26 points and 12 rebounds. Brook Lopez finished with 25 points and passed Buck Williams to become the franchise's career leading scorer. Sean Kilpatrick (left hamstring) and Quincy Acy (sore left ankle) both sat out and each will also miss Wednesday. Chicago is in the playoffs with a victory. The Bulls will only miss with a loss and Miami win. Chicago slaughtered Orlando 122-75 on Monday. Jerian Grant got the start for an injured Rajon Rondo and had 17 points and a career-high 11 assists. Rondo reportedly has a serious wrist injury and won't play here; his playoff availability could be in doubt. Chicago is 2-1 vs. Brooklyn and has won the past five meetings at home.
Key trends: The road team is 6-2 ATS in the past eight meetings. The under is 4-0 in the Bulls' past four.
Early lean: Bulls and under.
Mavericks at Grizzlies (-6, 196)
Nothing to see here. Memphis is locked into the West's No. 7 seed and will face No. 2 San Antonio in the playoffs. Thus I expect most key Grizzlies to sit, while the Mavs probably don't play everyone after hosting Denver on Tuesday in their home finale. Memphis is 2-1 vs. Dallas.
Key trends: The home team is 5-2 ATS in the past seven meetings. The under is 6-2 in the Grizzlies' past eight vs. the West.
Early lean: Grizzlies and under.
Timberwolves at Rockets (-9, 229)
Minnesota hosted Oklahoma City on Tuesday; I'm calling the Wolves as a playoff team next season. This is James Harden's last chance to make an MVP case, if he plays, but it's probably too late. Locked into the No. 3 seed, the Rockets went through the motions in a 125-96 loss at the Clippers on Monday. Harden played only 24 minutes and had 14 points. I wouldn't expect some key Rockets to play here. Houston leads Minnesota 2-1 and has taken the past eight at home vs. the Wolves.
Key trends: The road team is 5-2 ATS in the past seven meetings. The over is 11-2 in the previous 12.
Early lean: Wolves and over.
Nuggets at Thunder (TBA)
Oklahoma City was in Minnesota on Tuesday and Denver was in Dallas. I would be moderately surprised if Russell Westbrook plays here unless it's important to him to play all 82 games (update: it's not as he rested Tuesday). OKC is 3-0 vs. Denver.
Key trends: The Nuggets are 1-5 ATS in their past six in OKC. The over is 5-1 in the past six meetings.
Early lean: Wait on Westbrook.
Hawks at Pacers (-7, 207.5)
ESPN game. Atlanta hosted Charlotte on Tuesday. The Hawks are fifth in the East as of Tuesday and couldn't fall further than seventh even with two losses. It they go 2-0 or 1-1 they stay at No. 5 and open the playoffs vs. Washington. A few things can happen if Atlanta goes 0-2. Indiana sits in seventh in the East and is in the playoffs with a win. If the Pacers lose, the only scenario that keeps them from the postseason is Chicago and Miami winning. The Pacers ended a three-game regular season losing streak and a four-game road losing streak at Atlanta with a 96-95 road win over the Hawks on March 5.
Key trends: The home team is 5-2 ATS in the past seven meetings. The under is 4-0 in the previous four meetings.
Early lean: Pacers and under.
Spurs at Jazz (TBA)
San Antonio coach Gregg Popovich swore he was going to play his key guys in the final two games, but he somewhat fibbed in Monday's 99-98 loss in Portland as guys like LaMarcus Aldridge and Kawhi Leonard got only around 20 minutes and weren't in there when it counted. Utah will open the playoffs vs. the Clippers, but where is still TBA. If LA wins or Utah loses on Wednesday, the Clips are the No. 4 seed and Jazz the No. 5. San Antonio is 2-1 vs. Utah and has taken three straight in Salt Lake City.
Key trends: The home team is 8-3 ATS in the past 11 meetings. The under is 9-2 in the previous 11 in Utah.
Early lean: Jazz and under regardless.
Kings at Clippers (-15.5, 212.5)
Los Angeles won its sixth straight Monday, 125-96 over Houston. The Clippers broke it open in the third in outscoring the Rockets 36-12. Coach Doc Rivers says he will play all his starters here because a win - or Utah loss - earns L.A. the No. 4 seed in the West and home-court advantage in its first-round series vs. Utah. The Clippers are 2-1 vs. Sacramento.
Key trends: The Kings are 4-1 ATS in their past five in L.A. The over is 7-3 in the previous 10 meetings.
Early lean: Kings and over.
Lakers at Warriors (-17, 222.5)
Los Angeles hosted New Orleans on Tuesday with D'Angelo Russell doubtful after the death of his grandmother. It's possible he returns for this one. Golden State had its 14-game winning streak snapped Monday in a 105-99 home defeat to Utah, but the Warriors didn't care about that game and won't here. Klay Thompson sat out Monday. I'm quite sure a few guys will here. Golden State is 2-1 vs. the Lakers and has won eight straight at home in the series.
Key trends: The Lakers are 1-7 ATS in their past eight in Oakland. The under is 6-1 in the past seven meetings.
Early lean: Lakers and under.
Pelicans at Trail Blazers (TBA)
New Orleans was at the Lakers on Tuesday with Anthony Davis and DeMarcus Cousins out again. I'd be stunned if they go here. The Blazers probably rest some of their guys as well being locked into the No. 8 seed and a first-round matchup vs. Golden State. Damian Lillard and CJ McCollum both sat out Monday's buzzer-beating win over San Antonio. New Orleans leads Portland 2-1.
Key trends: The home team is 7-1 ATS in the past eight meetings. The under is 8-3 in the previous 11.
Early lean: Wait on who plays.
Get free picks from any of Doc's Sports Advisory Board of expert handicappers - and with no obligation or credit card. You can use these free picks for any sport, and you will never deal with a salesman. Click here for your free Doc's Sports picks .
Read more articles by Alan Matthews