New Las Vegas Hockey Team: Interesting to See how Golden Knights Impact Economy
by Chris Vasile - 3/2/2017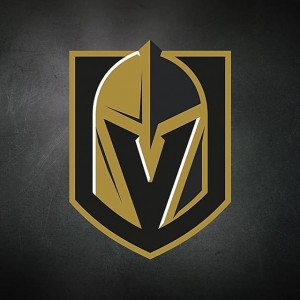 There are very few mottos and slogans in the world that are just as prevalent as the brand they represent. For example, everyone knows the term "Just Do It" regardless of if you can actually afford a Nike product or not. Another example would be the 14-year-old catchphrase of a place everyone dreams of visiting one day - Las Vegas, Nevada. What started out as a brilliant marketing campaign has turned into a household slogan for men and women who dream to venture into the city that never sleeps. "What happens in Vegas, stays in Vegas" is not only a motto that represents the freedom to do or be anything you want to be, but it is also now a motto that the Las Vegas community hopes is true when it comes to the new professional sports team set to debut in the Fall of 2017.
The Vegas Golden Knights are set to become the first pro sports franchise in Las Vegas history. They will make their debut in the upcoming NHL season, which is scheduled to begin in early October after the league hosts an "expansion draft" in which the Golden Knights get to select one player from each of the 30 other teams in the league. They will play their home games out of the newly-opened T-Mobile Arena, which seats 17,500 at capacity. There are several ways the addition of an expansion team in the NHL is beneficial to the league. The immediate benefit is the $500 million expansion fee owner Bill Foley has to pay the league. This fee will then be equally distributed to the other 30 teams in the league. But I'm not here to discuss the rich getting richer. I'm here to talk about the impact the first professional sports team Las Vegas will have on the economy and community of those lucky enough to call Las Vegas home.
By now we've all heard the stories about how Las Vegas wasn't built in a day but rather built courtesy of tourists who come to the city for days at a time to experience Sin City at its finest. Whether that be money spent on hotels, casinos, dining or entertainment, it's about time that Las Vegas brought in a source of income from existing members of the community. As a sports fan with a local professional hockey team just a few miles away, I have no problem spending money to support them. It makes me feel as if I am part of something bigger. And should they win a championship in my life time, I will be forever grateful for the joy it will bring me. This should be the same attitude everyone in Las Vegas goes into this new chapter with. Residents now have something to call their own, and it will not be frowned upon by the rest of the country like many of the other perks Las Vegas has to offer.
I had a chance to chat with Real Estate Professional,Casey Moseman , and she had this to say regarding the trickle-down effect of a newly introduced pro franchise to the community. "Job creation coming from a local, professional NHL team will stimulate housing & housing development. Those housing sales will, in turn, stimulate housing prices. In addition, professional players bringing their level of income to Las Vegas will have a specific housing demand that will be met by higher-price homes. Possibly having an NFL team here as well will have an exponential effect. The overall impact will naturally boost a vibrant, free market economy & most definitely increase the housing market. Additionally, a professional team will draw tourism to our community, which will also support the need for hotel room sales and will drive up hotel room prices. The room prices increasing will also have a positive effect on our housing market"

So, as you can see, the trickle-down effect is real and it will not only impact the Las Vegas economy from a sporting perspective, but this new franchise will create hundreds of jobs and bring some newfound positivity and sense of community to an area that people often forget exists in Las Vegas 365 days a year. This franchise presents an avenue for Las Vegas to separate itself from the negative stigma that it has accrued over time. People often forget that Las Vegas is more than just "The Strip". There are churches and parks and schools and grocery stores and everything you could possibly imagine that communities are built around.
Should this experiment fail, the Las Vegas reputation could take an even bigger hit. They will be viewed strictly as an "event" town with no possibility to withstand the rigors and obstacles that come with claiming a professional sports team. Just look at cities like Atlanta, Hartford, Quebec City and Winnipeg. The latter two of those four cities are known as "hockey towns" and still couldn't sustain a team. There are several factors that go into sustaining a team, with the biggest two factors being a passionate fan base and season ticket sales. Those two factors go hand-in-hand because if very few people are willing to dish out big bucks for 41 home games - whether they attend them or give the tickets away - the team's single-game ticket sales will not be a sufficient source of revenue. As of right now, the Golden Knights are saying that season ticket purchases already account for 15,000+ seats, which is around 85% capacity. Those are solid numbers, but think of this franchise as a new toy - the longer you have it, the less interesting it becomes, especially if it takes more than a couple (I say three) years to become a team this is consistently in the hunt for a playoff spot.
At the end of the day, whether or not the Las Vegas franchise works out depends on the on-ice product that management and ownership are able to put together. There are some strong hockey minds working behind the scenes to make sure this franchise is ready when the expansion draft rolls around. So now I am asking you - from one passionate sports fan to many - embrace your team. There will be highs and there will be lows, but being a part of something the whole community can root for is a special feeling that you won't ever want to lose.