2017 Super Bowl Props Expert Betting Advice with Tips and Help for Newbies
by Robert Ferringo - 1/31/2017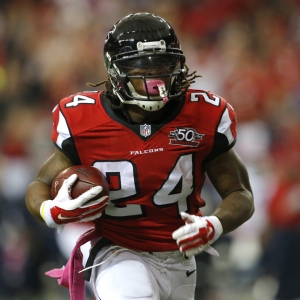 Sports are a distraction. They are a well of willful ignorance and a hollow husk of entertainment. And while I think that my reasonable cynicism toward sports is well earned, even I can admit that right now we could all use a decent diversion.
So, for at least one glorious day, let's turn our attention to The Spectacle of Sport to help settle our dystopian-addled nerves: Bring on Super Bowl Sunday and the grandiosity of our most violent national holiday.
The Atlanta Falcons will matchup with the New England Patriots at 6:30 p.m. on Sunday, Feb. 5 to decide Super Bowl XLI (51). The game will take place in NRG Stadium in Houston. New England is the favorite to win another title with the spread currently set at 3.0 at all offshore and Las Vegas sportsbooks . The total in this game is 58.5.
One of the most enjoyable and unique aspects of betting on the Super Bowl involves the relentless amount of proposition wagers , commonly known as "prop bets", available. Sportsbooks are currently offering odds on literally hundreds of potential wagers with numbers available on everything from the number of touchbacks to the opening song of the halftime show to whether or not the total points in the game add up to an odd or even number.
It can be a daunting exercise just to read through the list of over 1,000 prop bets currently on the board. And then finding some winners is another task on top of that. But have no fear. Super Bowl props can be a gold mine for the savvy and selective bettor. And here are a few tips to keep in mind as you dig through the heap of potential winners.
Know And Understand The Historical Norms
Quick, how many quarterbacks have thrown for more than 300 yards in the Super Bowl? In Tom Brady's six Super Bowl starts, how many times did he throw for more than 300 yards? How many 100-yard rushers have come from losing teams in the Super Bowl? What is the average number of made field goals in the Super Bowl over the last 10 years?
Before you place a bet in The Big Game, you need to know a little background into what the norms are in Super Bowl performances. Granted, records are made to be broken. And past norms aren't a sure indicator of future results. But you need to set a baseline for expected performance for players and teams before you can accurately gauge how the books have done setting their numbers.
First, you need to study individual players. For example, the over/under on Devonta Freeman's longest rush is 15.5. Well, how many runs did he have over 15 yards this year? Some quick digging reveals he had 30 runs of 10 or more yards this season. Last year he had 32. Unless we want to comb through play-by-plays for all the games then let's randomly assume that 40 of those 62 runs were for 16 yards are longer. That still only makes up eight percent of his total attempts over the past two seasons (500). Now compare that to the -115 odds currently being offered on the 'over' and you can determine that this one isn't much of a value play.
Second, you need to know what Super Bowl history has taught us about the likelihood of things like 300-yard passers, 100-yard rushers and receivers with six or more catches. Those performances are all a lot more rare than you'd think. Brady, for instance, has only broken the 300-yard barrier twice in six Super Bowls. That doesn't mean he won't shatter that mark on Sunday. But it should give pause to anyone that was planning on loading up on that particular wager.
Look For Value In Unexpected Places
One of my first, and favorite, clients used to always say about football: "That's why they play with a funny-shaped ball." The idea is that anything can and will happen on the gridiron, and the Super Bowl is no exception. Wild and wacky stuff happens in The Big Game all the time and creates ample opportunity for bettors to cash in.
For example, think about how many times you see a safety in a regular-season game. It's pretty rare. However, there have been four safeties in the Super Bowl since 2009! In fact, the first score of the Super Bowl has been a safety twice during that span, cashing at 50-to-1 odds each time.
Missed extra points, defensive touchdowns and two-point conversions are other relative oddities in the sport. However, this year's rule changes have certainly increased the likelihood of all three occurring. And the books are offering solid plus-money value for intrepid Super Bowl bettors willing to wager that at least one will take place.
There are no sure things in gambling. And there are certainly no sure things in the Super Bowl. Rather than laying out money on a lot of seemingly "safe" wagers with high juice, the variety of Super Bowl props available offer some solid low-risk, high-reward situations that should be taken advantage of. Don't be afraid to take a stab at something unlikely - like a special teams touchdown or a defensive two-point conversion - that could potentially pay out big.
You Need To Find A Go-To Guy
The Super Bowl has a rich history of role players coming out of nowhere to have big championship games. Seattle's Chris Matthews (four catches, 109 yards, one touchdown) had a monster game against New England in Super Bowl XLIX. Ricky Sanders had 191 receiving yards for the Redskins in Super Bowl XXII. Dan Ross caught 11 passes from the tight end spot in Super Bowl 16. Even Max McGee, a star in very first Super Bowl, was a bit player on that Packers team before erupting for seven catches, 138 yards and two touchdowns in Super Bowl I.
It makes sense that role players could have the opportunity for some big moments. Opponents will always scheme and game plan around stopping someone's best players. So that creates chances for secondary guys - slot receivers, fullbacks, and backups - to make more of an impact than in the regular season.
I like to focus my largest wagers on one player from either team that I think is being overlooked and undervalued with their prop odds. Last year two of my "guys" were Mike Tolbert and safety Chris Harris. The year prior it was Marshawn Lynch, who easily surged past his projections for carries and rushing yards. Other "guys" that I've cashed in on have been David Akers and Ahmad Bradshaw.
The important thing here is to find an "overlooked and undervalued" guy to cash tickets on. The books know that the public bettors want to bet on props involving the quarterbacks or the star players. So they have shade the odds and numbers on guys like Brady, Julio Jones or Devonta Freeman. However, there are role players on each team that offer better odds and more easily exploitable situations.
Don't Overdo It - And Don't Bet The Coin Toss
As I mentioned, there are some sportsbooks with upwards of 1,000 prop bets on the board for the Super Bowl right now. That many potential bets can be disorienting and novice bettors can easily get carried away. Get some alcohol and testosterone going, and that's a recipe for disaster.
Oh, and for god's sake: don't bet the Super Bowl coin toss ! That is a completely arbitrary result that takes absolutely no skill whatsoever. Some people would argue that all gambling is all luck and no skill. Those people are either idiots or career losers. As I have pointed out, the books are offering you literally 1,000 potential wagers. Do a little research, come up with a plan, and find one or two situations where you might have an edge. But if you just want to give your money away recklessly - like betting the coin toss - then you shouldn't be wagering at all.
Get free picks from any Doc's Sports handicapper - there is no obligation for this offer and no credit card required. Just sign up for an account, and you can use the $60 in free picks for any Doc's Sports Advisory Board handicapper and any sport. Click here to get started now .
Read more articles by Robert Ferringo