Super Bowl Betting Expert Advice: Prop Bets to Avoid
by Chris Vasile - 8/23/2018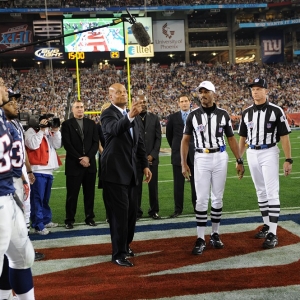 The start of the NFL season is always one of the most highly-anticipated times of the year for fans and bettors alike. We are treated to 17 weeks of regular season football before four weeks of playoff football. For some, the NFL season may seem like it lasts an eternity, but for most of us, blink and it'll be Super Bowl time again. Whether or not you had a profitable NFL season depends on a variety of different things like money management , discipline, bad beats, lucky wins, and everything in between. It's a weekly grind and should be treated as such. Which is why there is no bigger mistake a bettor can make when the Super Bowl rolls around than betting on "sucker bets" also known as prop bets. Look, it's fine if you are a fan of the prop bets, but I would recommend sticking to player props only since you can at least handicap them to some degree.
The prop bets you should avoid at all costs during the Super Bowl are the kinds of bets that you have no control over and that offer odds that have absolutely no value. If you've ever bet on the Super Bowl prior to reading this article, you know exactly which prop bets I'm talking about. If not, here are the main bets to avoid making during the Super Bowl.
Popular but Awful Prop Bets
Some of the most popular prop bets you can make on the Super Bowl occur both before and after the actual game itself. Props such as the length of the National Anthem, color of the Gatorade shower, and the much-maligned game-opening coin toss typically generate the most media attention, and I have no clue why that is. As a serious bettor, you should avoid these prop bets like the plague. There is no way to justify grinding out a profit over 17 weeks of the regular season to throw your hard-earned money away on a coin flip or what flavor of Gatorade a team prefers. These type of bets are very hard to handicap, thus leaving you with little to no edge over the book and that is a bad spot to be in.
Coin Toss: Heads -115, Tails -115 - This bet is the ultimate sucker bet. You have a 50/50 chance of winning the bet, yet the vig you have to pay is $15. That means that in order for you to at least break even over the long term, you are going to have to pick at least seven winners in order for you to break even in 10 attempts.
Will the Team That Wins the Coin Toss, Win the Game? Yes -105, No -105 - This bet typically has no bearing on the result of the actual game itself. The coin flip is much more of a tradition than it is a determining factor of how a 60-minute football game will play out. Stay far away from this one.
How Long Will the National Anthem Last? "Over" 2:00 minutes -140, "Under" 2:00 minutes +100 - This prop is the least random of the "sucker bets" but even then it shouldn't be bet on. If an artist is feeling it on the day of the event, they could easily string along words and take it well over the total. If not, it'll be short, quick and you'll be out of money in fewer than 120 seconds.
Who Will Be Shown on TV First During the Anthem: QB X or QB Y - Not sure why anyone would want to put your money in the hands of a TV producer, but to each their own I guess. Who cares who gets shown first on TV. The only thing that matters is who scores the most points.
Cross-Sport Props
Cross-Sport prop bets are unique because they allow you to get in the most action possible in one wager. Unfortunately, winning a single bet is hard enough, so why would you double the risk of your investment on a game you may not even watch. Some Super Bowl LII examples of these bets include:
Ben Simmons (Total Points) +3.5
Philadelphia Eagles (Total Points) -3.5.

Tim Hardaway Jr. (Total Points) +3.5
Nick Foles (Total Completions) -3.5

Tottenham/Liverpool (Total Goals) +0.5
Alshon Jeffery (Total Receptions) -0.5

Player and Team Props
As I mentioned above, player props are typically the safest type of prop bets to wager on. If you are confident in your handicapping ability and have an idea of how you believe the game is going to play out then you can predict the game script and predict which players will shine or have a bad game. Not all player props are safe, however, as an injury or an unsuspecting result can change the outlook in a hurry. A few examples of player props are as follows:
QB X - Total Pass Attempts - "Over" 33.5 -125, "Under" 33.5 -105
QB X - Total Completions - "Over" 22.5 -125, "Under" 22.5 -105
QB Y- Total Passing Yards - "Over" 235.5 -125, "Under" 235.5 -105
QB Y - Total Touchdown Passes - "Over" 1.5 -140, "Under" 1.5 +110
WR X - Total Receiving Yards "Over 55.5 -115, "Under" 55.5 -115
WR Y - Total Receptions - "Over" 5.5 -125, "Under" 5.5 -105
RB X - Total Rushing Yards - "Over" 55.5 -125, "Under" 55.5 -105
Player props can be a tricky situation because they require several different things to happen in order to hit your bet. For example, if you like QB X to throw for more than 22.5 completions and their team is leading heading into the fourth quarter, that would likely prevent him from throwing the ball more than a handful of times. Because of that, RB X might be able to exceed his total of 55.5 rushing yards. Everything is connected in one way or another, and this is why even the simplest of prop bets are difficult to accurately predict.
Want free NFL picks? Doc's has you covered. New clients can take advantage of this great offer of $60 in free Doc's Sports members' picks for any handicapper on Doc's Expert Handicapper list. Just check out these guys' pages and see what great work they have done making money for themselves and their clients over the years. Get $60 worth of premium members' picks free . Also, get three handicappers for the price of one when you sign up for a full-season football package! Click Here for details . Get free NFL picks weekly on Doc's Sports free football picks page.