NFL Survivor Pools Expert Advice and Predictions for Week 11
by Trevor Whenham - 11/11/2019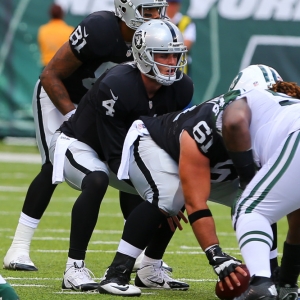 Well, we knew it was going to happen at some point. Total carnage. The NFL survivor pool season this year had been far too easy. Every week there had been obvious picks, and they had all turned out as expected. It was nice, but it isn't supposed to work that way. And this past week it certainly didn't. On Yahoo, 50 percent of people picked New Orleans over the Falcons. I recommended that pick without a moment's hesitation, too. So, when the Falcons didn't just squeak out a win, but truly crushed the Saints, there were issues. The next most popular pick, with more than 35 percent of all picks, was the Colts, who lost, against the Dolphins, who, somehow, didn't. The only one of the three best picks of the week that did what they were supposed to do was Baltimore, which totally annihilated the Bengals.
And the carnage didn't stop at just those two huge upsets. If you couldn't pick any of those games, then we looked at the Chiefs, who lost in Patrick Mahomes' return despite a ridiculously massive game from their QB, and, in a final act of total desperation, the Giants, who lost to the Jets. It was ugly. And we are now much closer to the end of most survivor pools than we seemed to be at this time last week. Is this it - the week when winners are widely declared?
There is a good chance that this won't be a decisive week for one big reason - most people are going to be on one glaringly obvious game. But there are three good options other than that, so if you want to take a stance, you could pick a different game and hope that things turn out your way. Here's how the week breaks down:
The Popular Pick
Oakland vs. Cincinnati: The Raiders have not been great by any means, but they are a solid 4-1 at home, and they looked mostly competent enough playing against the Chargers last week. They are not horrible. And that is really all you need against these Bengals. They are an ugly 0-9. They are playing like they just don't care. The coaching is a mess. Ryan Finley is not ready for primetime. And even if they did have a real NFL quarterback, it wouldn't matter. This is a truly lost season and a race for 0-16 at this point. Anything can happen at any time in this league - as we were reminded last week time and again. But it would be a true surprise to see the Bengals pull off the upset on the road. The Raiders are the clearest pick of the week.
The Rest
Minnesota vs. Denver: The Vikings still aren't the easiest team to love, and I struggle to believe they are a viable contender in the end. But the offense has finally figured things out and has been beyond competent the last few weeks. And the defense has been legitimate and fairly consistent. So, for Denver to win this one, they will need to be able to score a lot of points, and limit Minnesota's ability to do the same. That's a lot to ask. The defensive part is doable - the Broncos can defend. But the Vikings' offense is more dangerous than many and will challenge the Broncos immensely. And while the Broncos are coming off a win and then a bye, you can't exactly trust that they will get strong quarterback play here. And their offense doesn't have the diversity to overcome issues there. There isn't a lot of upside on offense for Denver. Plus, they have struggled on the road and against the NFC. Minnesota absolutely should win this game and is a comfortable pick.
San Francisco at Arizona: As I write this, San Francisco has not played their Monday night game yet, so if there was a major injury or other cause for concern then keep that in mind. But as things stand, the Niners are a pickable play here. The Cardinals are doing a lot of things fairly well, but they just aren't quite there yet. The offense is going to struggle against the stout San Francisco defense. And the defense has not been able to slow down competent offenses enough to come out on top in the end. San Francisco is in good shape here.
Buffalo at Miami: This one is again a popular pick among people who have it available as an option. I would have liked it better a week ago. Last week Buffalo lost one I was expecting them to win, and the Dolphins were a little more competent than we want them to be. But, in balance, the Bills are the much better team and should be in solid enough shape in this one. I would only make this pick if I couldn't make the others, but it is playable.