NCAA Football Mid-Major Free Betting Picks: Florida Atlantic Owls Week 1
by Chris Vasile - 9/3/2021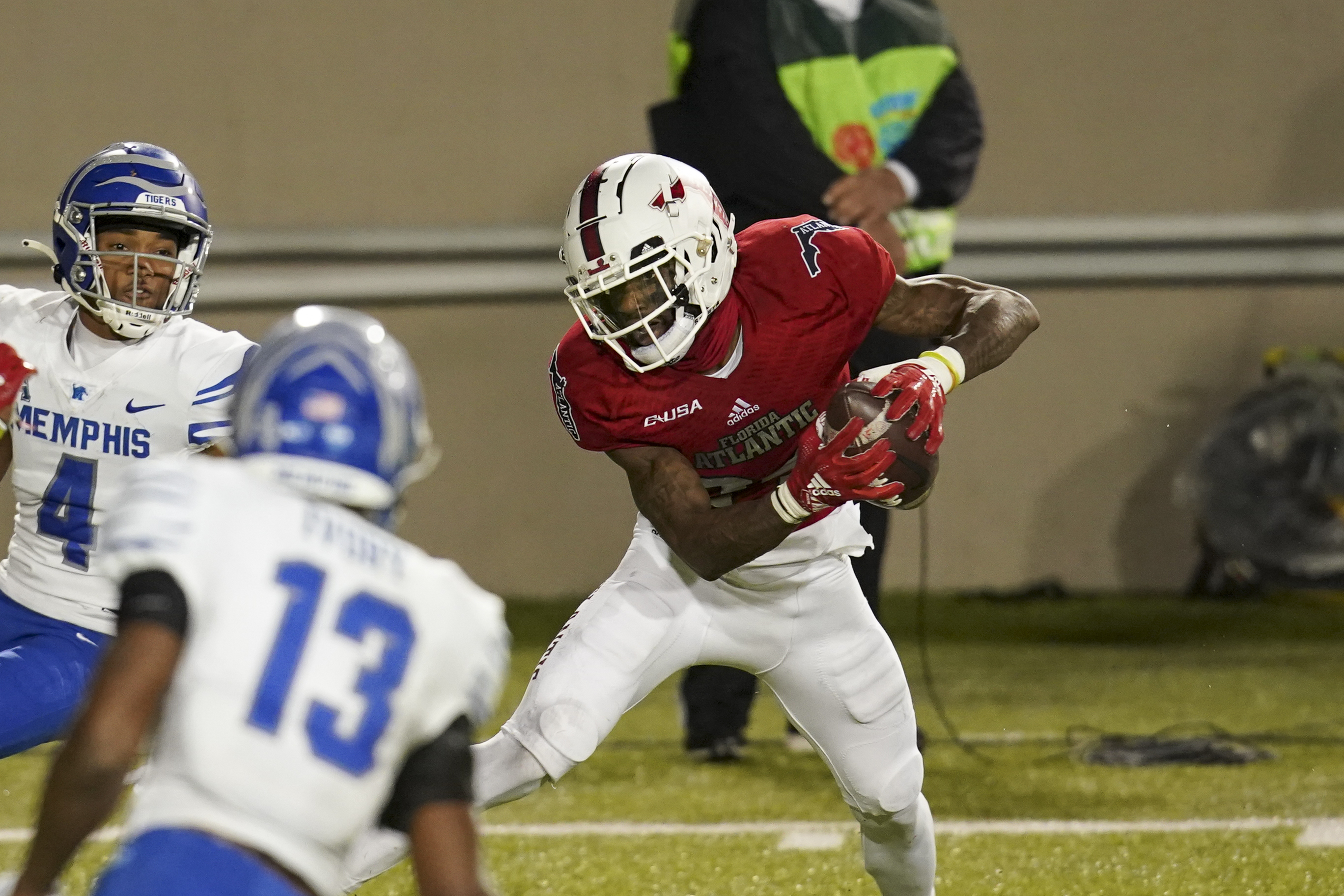 Football fans and bettors alike, welcome to the 2021 Mid-Major Betting Report. I am very excited to continue this annual piece that focuses on a select team from a smaller conference to help ensure a profit for the upcoming football season. For those of you who are new to the Mid-Major Betting Report, I will be taking you on a season-long journey with the Florida Atlantic Owls. The Owls are a team I have pegged to go "over" their season win total of seven. And be focusing on their day-to-day reports, we believe this content will give you the inside track to information pertaining to not only the Owls, but the rest of the conference.
Doc's Sports offers college football expert picks for every game on our college football predictions page.
The goal of this weekly article is to help you understand the importance of specializing in one particular conference and/or on one particular team. I understand the fact that every bettor wants to be able to win the bets they place on the nationally televised games featuring ranked teams, but the truth of the matter is that those lines very rarely have any value left by the time you're able to bet them. Smaller conferences like Conference USA may not have as many eyeballs on them as the Big Ten or SEC, but that helps us as bettors because the lines tend to be a little softer than the games featuring publicly backed teams.
Each week this article will provide a small recap on how the team fared in their last game. You'd be surprised at how many times a team's win/loss outcome was either justified or lucky to happen. The box score may say one thing, but actually watching the game and seeing what's happening is a vital tool in handicapping. At the end of the article, I'll give you a selection on the upcoming game. I'll be using the Doc's Sports Unit Betting System for every pick, which will allow readers to follow along and track the results.
Week 1 vs Florida Gators
As of writing this, the Gators have been tabbed as 23.5-point favorites with the total set at 52.5. This line opened at 24.5 and has since dropped down a point with some money coming in on the Owls. However, If I was a betting man, which I am, I'd be inclined to say that the line moves up back to the opening line due to the public's love affair with the Gators
Coming into this game, the Gators are a team that I'm not exactly sold on. They played way above their heads last season. And with a very big roster turnover, and no elite standout playmakers on the offensive side of the ball, I expect the Gators to struggle to score points against the good teams. I'm not going out on a limb here and saying the Gators are going to miss the Bowl season, because they are going to beat up on the poor teams, such as FAU. They opened as 24.5-point favorites for a reason, and we expect the Gators to win this game with relative ease.
However, the Owls are a team I have high hopes for. As mentioned above, I see them going over their season win total of seven, and that first win will likely come next week against Georgia Southern. The Owls had a good offseason, and they should feel confident in their team heading into this season. They have an abundance of talent at both the running back and wide receiver position, and they have two more than capable quarterbacks that offer up different dimensions when they are in the game. Defensively, the Owls figure to be in a better spot than their opponents. The Owls gave up just 17.4 points per contest last year, while the Gators gave up nearly 30 points per game over the course of 12 games last year. The Owls will have the edge as their unit is an experienced unit going up against a QB making his first start and a running game that is not to be trusted early in the season.
Series History: These two teams have met three times before, with the Gators holding a perfect 3-0 record. The last time these two teams hooked up was in 2015, when the Gators eked out a 20-14 win.
Florida Atlantic at Florida Gators College Football Picks
It's one thing to call for a 23.5-point underdog to win outright in the first week of the college football season. However, if there was ever a week for the Owls to shock the betting world, it would be in the opening game. Think about it; they've had all offseason to prepare for this game, they have two units that are experienced and stacked with talent, and they are taking on a Florida team that has many new faces to break in. With that said, I think this line is about 7 points too high. I will gladly take the 23.5 points to the bank and take the Owls.
Selection: 2-Unit Play. Take FAU +23.5 (-110) over Florida (Saturday, September 4 at 7:30 pm).
Get college football picks on every single game, or if you want our very best bet premium picks by the experts, sign up for your free $60 account with a guarantee.