NCAA Football Mid-Major Free Betting Picks: Florida Atlantic Owls Week 10
by Chris Vasile - 11/4/2021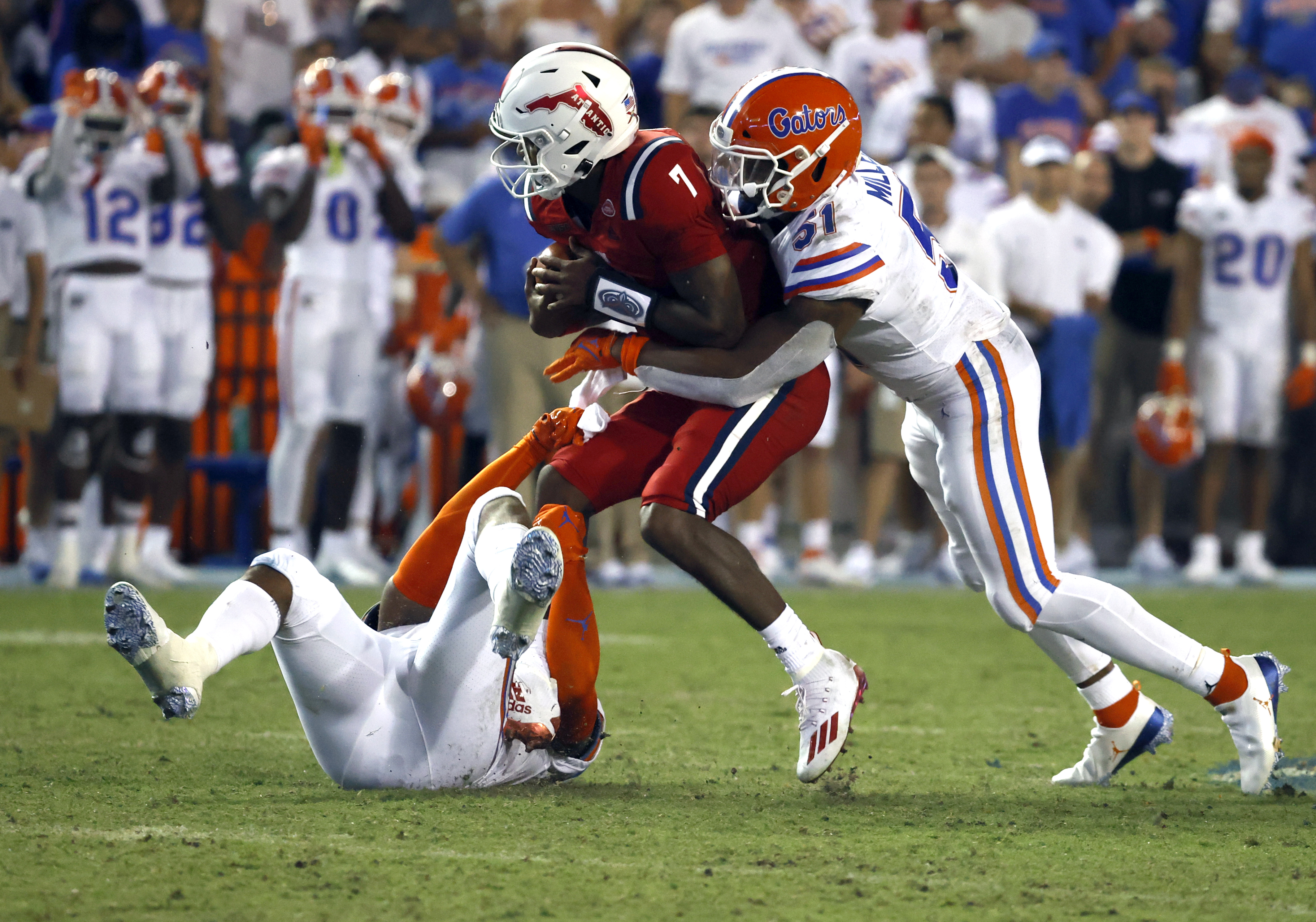 I wrote about this earlier in the season, but sometimes the best bet you can make is the one you don't place. In this instance, I was so confident last week that UTEP getting double-digit points was a gift and that FAU was not equipped to cover that spread against a good offensive team. I eventually talked myself out of betting UTEP. And low and behold, they covered. I'm not mad that I didn't win the bet. I am happy that the process and research that went into the game was validated and that I am on the right track with this Florida Atlantic team. I've put in even more work since that game ended to prep for this Marshall game, so let's find us a winner, shall we?
Doc's Sports offers college football expert picks for every game on our college football predictions page.
Week 10 vs Marshall
As of writing this, the Owls have been tabbed as +1.5-point home underdogs, with the total set at 58. This line opened at Owls +1 but has bet up a half-point with a very potent Marshall team coming to town. It'll be interesting to see if the Owls defense can do enough to slow down the Thundering Herd offense or if their 12-game home winning streak will come to an end on Saturday night.
Often when you see a close final score, you tend to believe that the game was fairly even for the most part and the team that made one more play won the game. Usually, that's the case. If you look at the UTEP/FAU box score from last week, I'm still shocked at how FAU came away with the win. They were outgained 437 to 279. They had 12 first downs to UTEP's 18. They went 2-15 on third down and 3-4 on fourth down. They lost the time of possession battle 36:03 to 23:52. Yet, they won the game by three points. How you ask? Well, they were +2 in the turnover department, and they recovered a fumble in the endzone for a touchdown. To say FAU deserved to win that game would be flat-out disrespecting UTEP.
So, what does that mean for the Owls heading into this Week 10 clash with Marshall? Well, for starters, they better play well on both sides of the ball. The Thundering Herd are among the best teams in the nation in offense, ranking 10th in total yards, 12th in passing yards, 21st in points scored per game and 27th in third-down conversion percentage. They should have no issues moving the ball on an unimpressive Owls' defense that ranks in the upper 100s in yards, rushing yards and points allowed per game.
On the flip side of things, the FAU offense needs to execute and play much better than they did last week if they have any hope of keeping up and trading points with the Herd. The FAU offense at times has looked like a well-oiled machine. And then in some games, the offense can't complete a simple pass. Quarterback N'kosi Perry will be at the heart of the effort. And if he has a good game and protects the ball and doesn't force any passes that lead to turnovers, the Owls could hang around for the duration of the game. However, that's a big IF, as the lack of Owls running game will allow the Herd to only bring three, or four on the rush and dare Perry to beat them with his arm.
Series History: This will be the ninth meeting between these two programs, with Marshall dominating the first eight. Marshall holds a 7-1-win advantage in the series, with the first meeting coming way back in 2013 when Marshall snuck by with a 24-23 win. FAU got their first win of the series in 2017. However, since then, it's been Marshall who has won the last three meetings.
Marshall Thundering Herd at Florida Atlantic Football Picks
As I mentioned off the top, I very badly wanted to pick UTEP as a top-rated play last week to stay within the +11.5-point spread. I talked myself out of it, but I won't do that again this week. Marshall is simply too much for FAU to handle. They have a ton of weapons on offense. And if they put up their average of 500+ yards in this game, they will easily win this game. FAU isn't built to put up a lot of points. And the way the defense has been playing at times, Marshall should have no issues going into Boca Raton and ending the Owls' 12 game home winning streak.
Selection: 2-Unit Play. Take Marshall -1.5 over Florida Atlantic (Saturday at 6pm)
Get college football picks on every single game, or if you want our very best bet premium picks by the experts, sign up for your free $60 account with a guarantee.