NHL Betting Help: Hot and Cold Moneyline and Over Under
by Josh Weil - 2/20/2022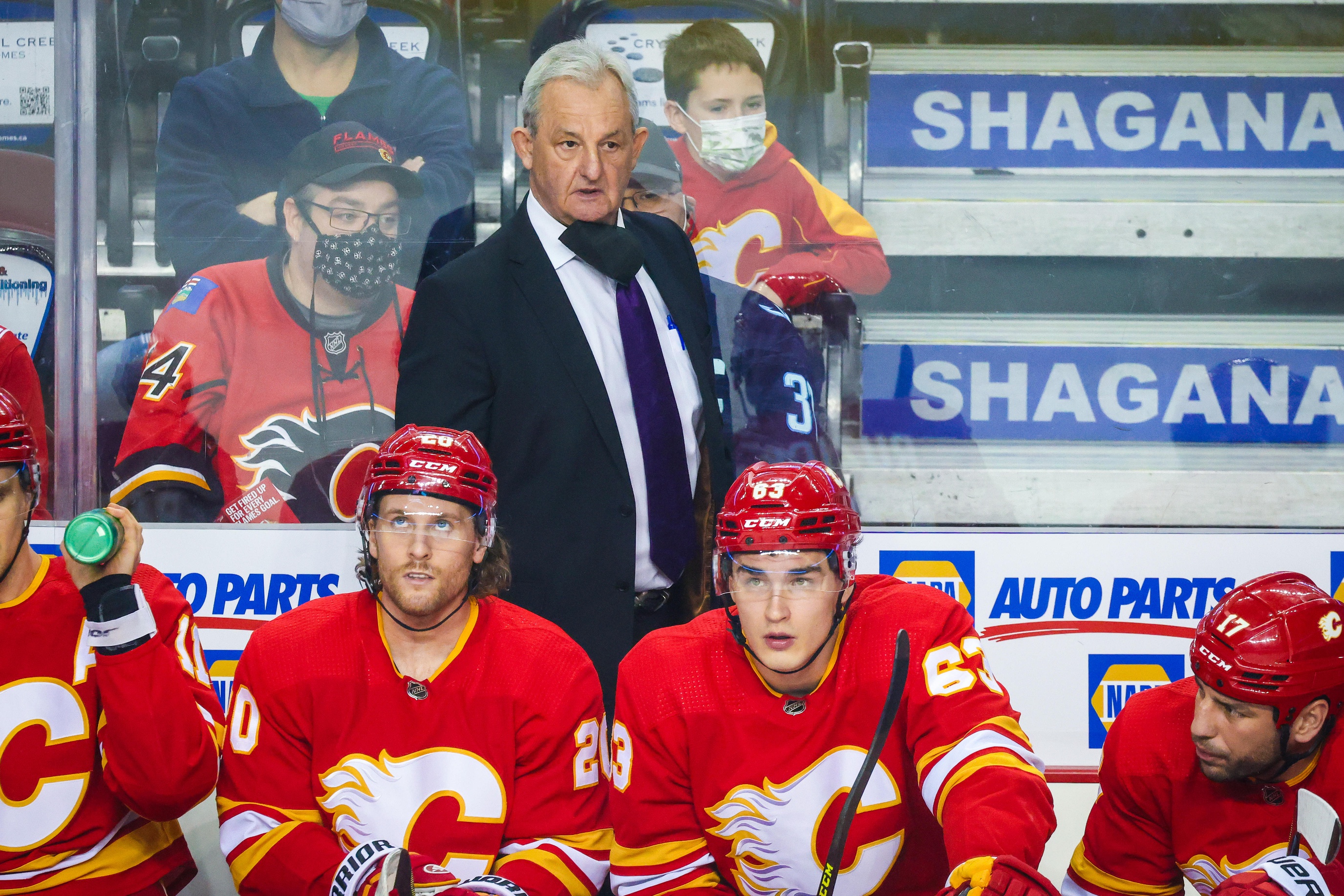 The NHL season started off with a ton of COVID issues, and the results were truly all over the place. However, now it feels like a normal season again. Hockey betting is very trend happy, especially compared to other sports. As a result, it is very important to realize which teams are scoring goals, conceding them, and winning. We will be focused on the moneyline and game totals here. While the puck line is attractive for favorites, it doesn't hit at a consistent enough rate to formulate an article with enough teams that are hot. Also, we are looking at teams that one would actually consider betting on, or at least would have at one point this season, not teams that are +200 or longer on a regular basis. l won't waste any further time though, let's get right to the numbers!
Doc's Sports offers NHL expert picks for every game on our hockey predictions page.
Teams:
Hot:

Calgary Flames [9-1 SU in Last 10]: The Flames stayed hot last night with a thrilling 2-1 win over the Seattle Kraken to extend their win streak to nine, with the last EIGHT coming in regulation. They have had a bunch of home games over this stretch, and they have taken care of business in a big way. The competition has varied over the course of this stretch, but they have approached every game with the attention needed to maintain a winning streak. The key to the sustainability for Calgary is their No. 1 rated defense, in terms of GAA, as they allow just 2.38 per game. If they can maintain this level of success defensively, they can make some noise come playoff time.

Upcoming Key Matchups: 2/26 vs MIN, 3/5 @ COL, 3/7 vs EDM
Florida Panthers [16-4 SU in Last 20]: It is hard to make a list like this and leave off the Florida Panthers, as they are steamrolling through the competition, even in games that they are up against some of the league's best. The key is really quite simple, they get the puck on net. And when you get the puck on net, good things happen. It is no surprise that they are No. 1 in the league in both goals and shots and that they are number one in the East.
Upcoming Key Matchups: 2/26 vs EDM, 3/8 @ PIT
Dallas Stars [7-3 SU in Last 10]: The Stars have shown what can happen when they get hot, and there are great things ahead for them with their budding second line, led by Roope Hintz. They have won four of their last five and have averaged scoring 3.25 goals per game in those wins. They have been a dominant force on the power play, as they are now sixth in the league at 25%. While their schedule remains soft for another two weeks, I think that they will plateau somewhere in a low playoff spot as the good teams start to come around again.
Upcoming Key Matchups: 2/24 @ NSH, 3/6 @ MIN
Cold:
Boston Bruins [4-7 in Last 11]: This has been a rough stretch for the Bruins, without their leader both on offense as well as emotionally in the form of Brad Marchand. The four wins over this stretch have come against Seattle, Arizona, and against Ottawa twice, so it is safe to say that this is masking their problems of just how badly they have had it. They weren't playing their high brand of hockey to start this year, and then they picked it up right before this injury. They are also missing the old, interested version of Tuukka Rask, who just has not been as sharp, which is a disaster in one of the hardest positions in sport. They can break through, but it will take these returns and some fortitude.
Upcoming Key Matchups: 2/21 vs COL, 3/16 @ MIN, 3/24 vs TB
San Jose Sharks [2-8 in Last 10]: Don't get it twisted, the Sharks started this year off like they were hell-bent on messing up the entire playoff race in the West, but they got absolutely obliterated by COVID, and have never really got that chemistry back since. Losers of five straight, and seven of eight, they just have completely lost any sense of identity, and their whole Evander Kane drama really has shown up in their lack of goal scoring this year, which they rank 23rd in. I don't think that they are THIS bad, but they need to figure out some news play to run to be less predictable and beatable.

Upcoming Key Matchups: 3/5 vs NSH, 3/15 vs FLA
Total Trends:
Over:
The Montreal Canadiens are 7-3 to the over in their last ten games:
Part of the reason that they are so bad this season is the fact that they let up so many goals, that they cannot keep up. They score a bit, but no comparison to the amount that they let up. I think that at MINIMUM, Canadiens overs are to be heavily considered until Carey Price returns. And if I were him, I would take my sweet time.
The Columbus Blue Jackets are 7-2-1 to the over in their last ten games:
This is the same sort of issue as the Canadiens, but they have more skilled goal scorers of their own. They lack a franchise keeper. And, as a result, this has kind of been the narrative for them, and in the one brilliant game of goalkeeping they have had in years, they lost in 5OT.
Under:
The Seattle Kraken are 2-5 to the under in their last seven road games
The Kraken seem to have found their way a little bit. And while they are comfortable taking chances at their home stadium, it is clear that they try to avoid making mistakes when away. They know that every day they are around, they are working to earn their respect, and they are now playing respectable. When you see Seattle is away, I highly recommend giving the under a try.
The Ottawa Senators are 2-8 to the under in their last ten games
The Ottawa Senators are actually in the top half of the league defensively, but they really struggle to create any offense. They are 29th in goals, and the majority of them come from the power play. When they are playing against the better teams, they struggle to hang in the game at all, but they have tried to control the tempo and have actually fared well of late playing like this.
Get NHL picks on every single game, or if you want our very best bet premium picks by the experts, sign up for your free $60 account with a guarantee.