Biggest Comebacks in College Basketball History
by Mike Pruitt - 10/25/2021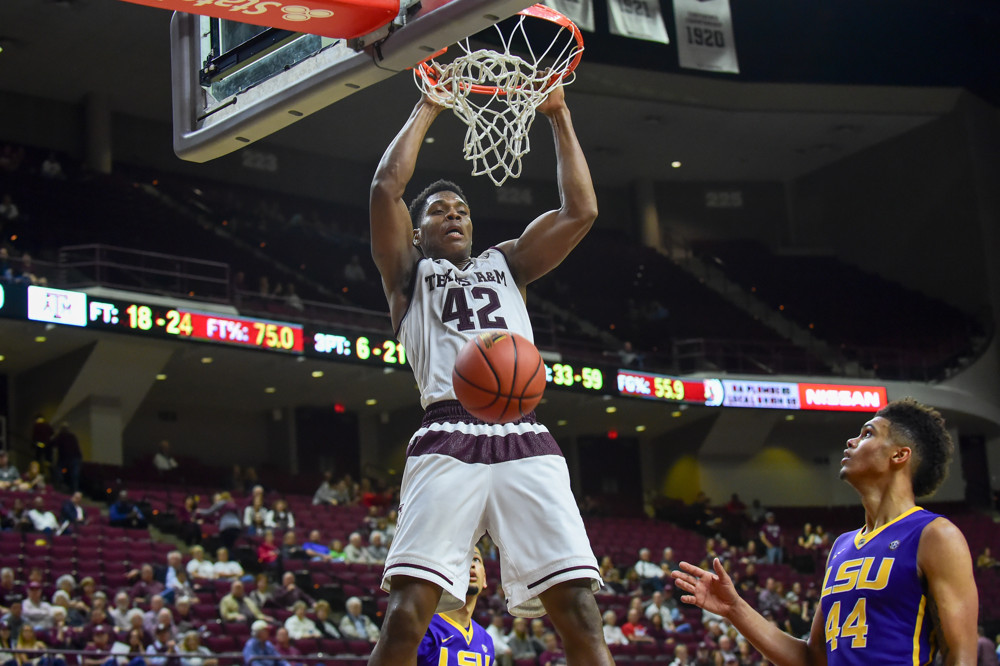 Is there a more exciting time in the world of American sports than March Madness?
I don't think so. You can say Bowl Season is cool. However, does it really bring about the type of attention you get from sports fans as the NCAA Tournament?
No! It's not even close. There are some massive college football games that garner a great amount of attention, and I love that too. However, are we really going to see the number of upsets that we do in that 3-4 week period that is the NCAA tourney?
Probably not. Today, I wanted to highlight some of the best comebacks in college basketball history, and not even on purpose, most of the best comebacks I could find happened during March Madness.
It really is a great time. However, what makes it so special is that a lot of these higher seeds come into these games with nothing to lose. These are young men and women, so they don't always handle the pressure like a professional because they aren't professional athletes and most of them will never be.
College sports highlights the strengths in us all, but more so the weaknesses, and that is even more fascinating to me because those are the moments that we can all learn from, whether we are high school kids or 20 years out of college ourselves.
Doc's Sports offers college basketball expert picks for every game on our NCAA basketball predictions page.
2016 NCAA Tournament Northern Iowa vs Texas A&M
It was the 2018 NCAA Tournament West Regional game when Northern Iowa had a 10-point lead with just 27 seconds remaining in the game. Literally 99.99% of the time, this is a wrap. However, don't count out the heart of an Aggie.
Fast forward an entire 16 seconds and we have a 2-point game! Texas A&M trapped immediately after the inbound pass, and 4.9 seconds later, the ball was thrown away and turned over once more.
The final score was 92-88 for the Aggies.
2005 UNLV vs San Diego State
Conference rivals San Diego State and UNLV always have heated games as they are both usually competing for the Mountain West title. In 2005, it was no different.
With just 21 seconds remaining on the game clock and trailing by 10 points, the UNLV Runnin' Rebels went on a ridiculous run. SDSU is my ex gf's school, so I can talk a little trash. These idiots fouled the 3-point shooter with 13 seconds left and a 7-point lead.
Give it up to him, though, for calmly draining all 3 free throws. The Rebs hit a 3 at the buzzer to force OT and beat the Aztecs 12-10 in the final frame.
93-91 final score for Vegas over SDSU.
2001 Duke vs Maryland
I mentioned San Diego State and UNLV having a rivalry, but there isn't a much larger rivalry in college sports than these two basketball teams and schools. I was actually living in Maryland in 2001 stationed at Andrews Air Force Base.
My boss was a U of Maryland alum, and I was born a Carolina Tar Heel. We were a match made in ACC basketball heaven.
I have seen so many games and fights from watching and playing sports for over 3 decades that many of them run together. I remember this one, though.
Down 12 points with less than 1 minute to go, Jayson Williams and the Duke Blue Devils went on a miraculous run that ended with their hands in the air.
The final was 98-96 for the Blue Devils.
2005 NCAA Tournament Illinois vs Arizona
Another tournament game!
With less than 4 minutes left to play, Illinois trailed the Arizona Wildcats by 75-60, and it looked like this uber-talented squad was going to miss their chance at a National Title.
Illinois had nearly cut the lead in half to 8 with one minute remaining on the clock. That is when they hit a three. And all of a sudden, this was a two score basketball game. The game was tied with a 3-pointer and later won in OT by the Illini.
90-89. Instant classic.
Get free college basketball picks on every single game, or if you want our very best bet premium picks by the experts, sign up for your free $60 account with a guarantee.
---
Most Recent College Basketball Handicapping