Horses that can win the Kentucky Derby 2022
by Cameron McQuade - 4/20/2022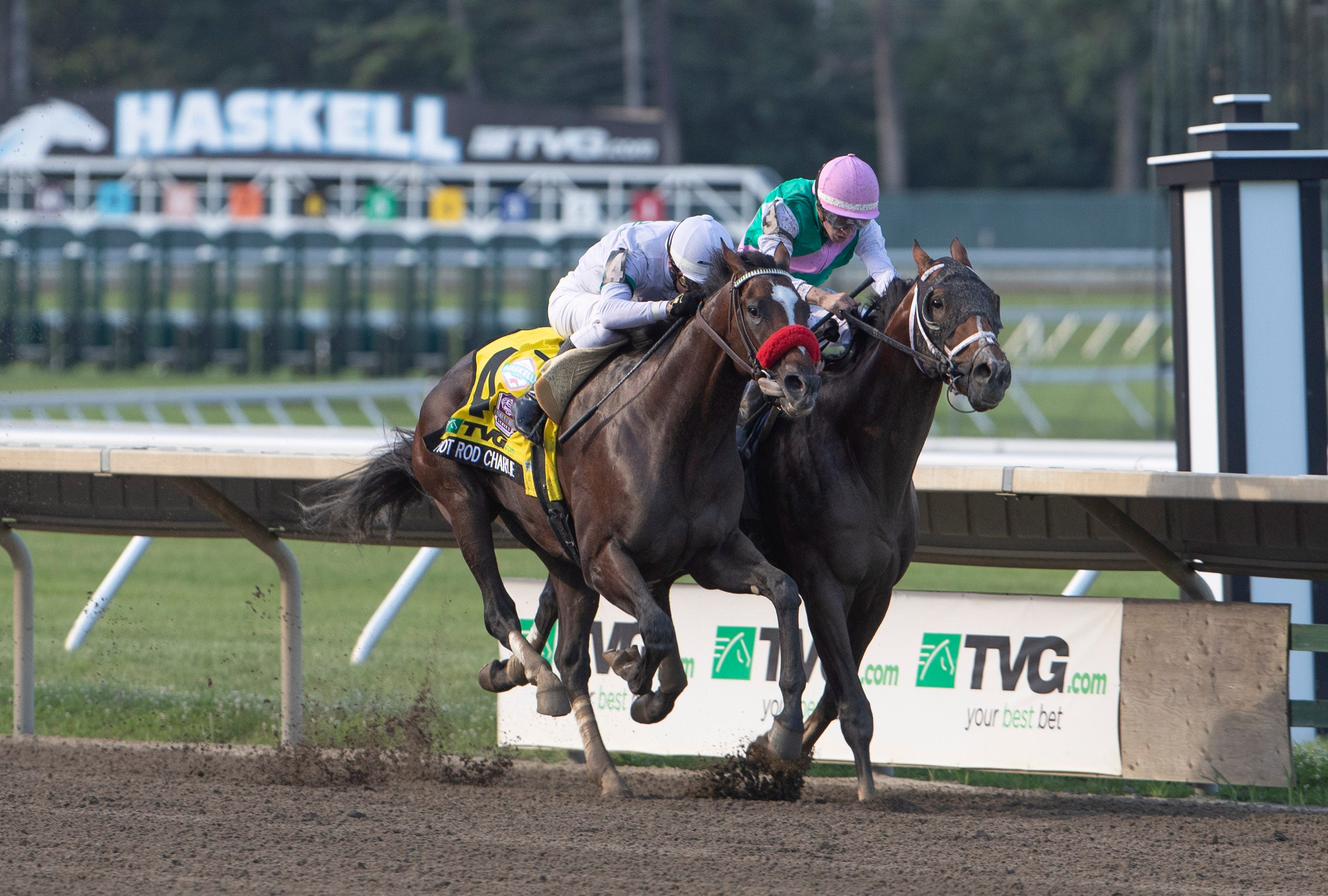 The journey to this year's Kentucky Derby began on Sept. 18, 2021, and finished on April 16, 2022. This included 37 prep races that carried qualifying points. With 17 days until the famous Derby, 25 is the number of points required to get in the race. Here's a look at five horses that can win the Kentucky Derby in 2022, on the first Saturday in May.
#5. White Abarrio: The Florida Derby winner, this horse runs at a great pace. White Abarrio does not have to race in the lead to be competitive, in fact, at the Florida Derby he was wide on both turns and still came out on top. On April 17th, he had a work at Gulfstream Park, and he went 3 furlongs, was timed in at 34.55, and he got a bullet 1 out of 41 for that work. White Abarrio's is staying ready for action and should continue to sharpen up over the upcoming weeks until the Derby.
#4. Messier: Losing a race to Taiba in the Santa Anita Derby doesn't look great, especially after turning for home with the lead – that's not a good sign at all for Messier. Something new in regard to Messier this week is the speed for horses isn't really there right now. Classic Causeway and Forbidden kingdom both dropped out, and those are two horses that probably would have been ahead of Messier that he now won't have to worry about. If Messier can get a middle post 5 through 10, he'll be in good shape and is always a crowd favorite to win.
#3. Zandon: Zandon's first loss was a fluke. However, for his other loss on the Risen Star, he was only a three-year-old, and we've seen the pattern that Chad Brown horses don't really have it as three-year-old's. But Zandon is still a top tier horse, and being a closer he must get good position on the turn. If he can do that, a win is possible for the Colt.
#2. Taiba: Looking like the one of the crowd favorites, Taiba's name is ringing bells right now.
The talent is so large with Taiba. This will only be his 3rd lifetime start, which makes some people nervous. He's one of the horses that can come 8th, 9th, or not even show up, and you'd say, "I'm not surprised". I also don't want to be on the side of "I knew the talent was there, I should have bet on Taiba!", which makes him a super intriguing horse at my #2 spot with tremendous upside.
#1: Epicenter: Epicenter checks all the boxes; he's had progression his whole racing career. Everything you're supposed to do as a Kentucky Derby contender, Steven Asmussen has done with Epicenter. The horse has looked super sharp when stretching out a distance. At the Risen Star, he looked great as he won gate to wire. At the Louisiana Derby, he stalked in third place, then erupted at the top of the lane that looked amazing. Post position will be the key for Epicenter and Taiba this year.
The draw for the 2022 Kentucky Derby post positions will take place on Tuesday, May 3. The post position is super important to the odds, as the betting lines will shift depending on where certain horses start, most notably the No. 1 and furthest outside positions. Once the post positions are known, it could really change our Top 5 contenders in anyway.
Post Position Fun Fact:
In terms of producing Kentucky Derby winners as well as winning wagers, the all-time best post position at the Kentucky Derby is gate No. 10. This middle spot boasts nine Derby champs (10.7%) and 24 horses in the money in 84 total starts (28.7%), edging out No. 5 with 10 race winners and 22 ITM finishes in 91 overall starts.
If you want our very best bet Kentucky Derby premium picks by the experts, sign up for your free $60 account with a guarantee.