2023 Minnesota Wild Predictions with Futures Odds and Expert NHL Picks
by Ryan Cobbett - 9/30/2023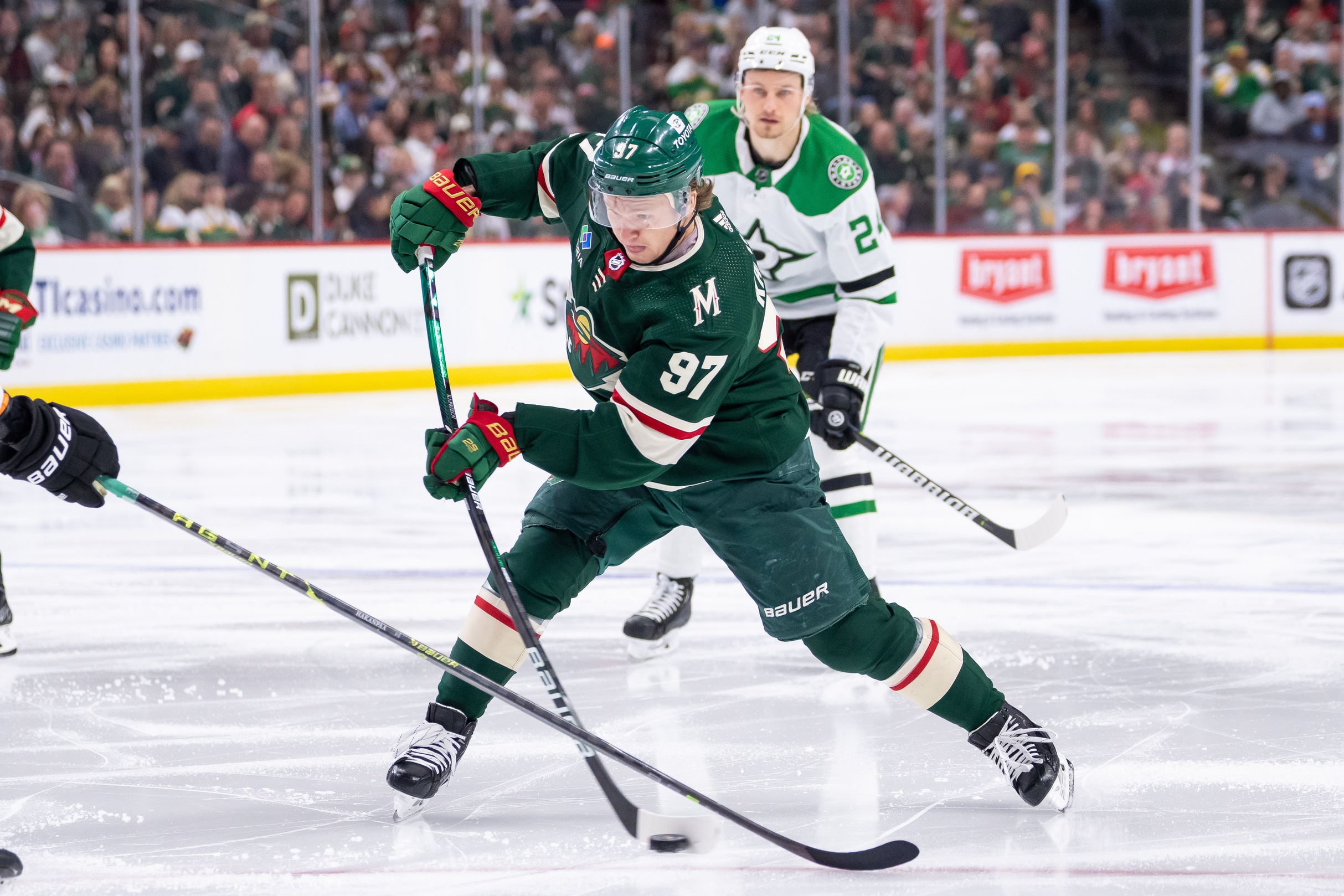 Summary of last season
Minnesota quietly put together a good regular season last year. They would earn the third spot in the Central Division. They were very comfortable at home, with 54 of their 103 points coming on home ice. They did struggle in the long games, though, going 5-11 in OT games. Their offense was mediocre at best, and that hampered their season from being more than a first-round exit. Their +21-goal differential was the lowest of all playoff teams in both conferences from a year ago. Like Colorado and Dallas, the Wild loved to beat up on their division bottom feeders, as they went 16-8-2 against their division opponents.
Though they lacked star power, Minnesota had a poor man's core four of consistency with Kiril Kapirzov, Mats Zuccarello, Matt Boldy, and Joel Eriksson EK all finishing with more than 60 points on the year. Kaprizov led the team with 40 goals, while Zuccarello's 45 assists put him atop the team's rankings in that category. Similarly, to the poor man's core four, their goalie tandem was solid but not as elite as the Bruins for example. Marc-Andre Fleury and Filip Gustavsson combined to allow 2.67 GA/G, while posting a solid .919 SV%.
Doc's Sports offers NHL expert picks for every game on our hockey predictions page.
Seasons come and go, so now it's time to take a look at what we can expect from the Minnesota Wild in 2023-24:
Key Additions/Losses
The Wild lost some key depth pieces from a year ago. Matt Dumba went to Arizona, Sam Steel went to Dallas, John Klingberg went to Toronto, and Gustav Nyquist went to Nashville.
They did little to replace the production. Their offseason was highlighted by acquiring Pat Maroon from the Lightning while also locking up Gustavsson for three years.
X-Factors
Kirill Kaprizov- The star LW will need to stay healthy and take his game up a notch this season if the Wild want to be as dangerous as they were last season. Kaprizov is one of the best goal scorers in the NHL and has plenty of help around him on the top line with Zuccarello and Ryan Hartman, who also needs to stay healthy after appearing in just 59 games last season.
Depth- Minnesota lost a lot of minutes and quite a few names who posted solid numbers. Their blueliners are weak and even weaker now with Klingberg and Dumba heading out of town. I would be worried if I were a Minnesota fan.
Goalie Outlook
Gustavsson was incredibly reliable last season and earned himself an extension. He allowed just 2.10 GA/G with a SV% of .931 in 39 games last year. He is also now projected to start, with Fleury back and slated to be his backup. These two are going to be solid options and will likely nearly split the load, nearly down the middle. Gustavsson is a key piece to how the season will go. If he struggles at any point this season, the Wild could come unhinged and may slip out of a guaranteed spot.
Grade: B
Key Schedule Stretch
March 23rd- April 18th- The final stretch of the season begins with six games at home that will feature some key matchups against Vegas, Colorado, Ottawa and Winnipeg. The other two are San Jose and Saint Louis, who will be out of the race by then, but the matchups against Winnipeg and Ottawa will be interesting as the three teams will be in thick of earning a playoff berth or comfortable seeding. Then the stretch includes a five-game road trip to Chicago, Colorado, Vegas, San Jose, and Los Angeles before the return home to end the regular season against Seattle. Overall, this stretch features a hefty number of playoff teams, and this could be a crucial collection of games for Minnesota.
Notable Odds
*DraftKings Sportsbook
Stanley Cup Champions - +3000
Conference Winner - +1500
Division Winner - +650
Vezina Trophy- Filip Gustavsson- +2000
Prediction
This team is primed to underperform. They lost more than they brought in, and the offense is not there. Kaprizov is fantastic, but I do not think he has enough firepower behind him for the Wild to be any better than a tough playoff matchup. Their ceiling is the same as last year's, selling out against a higher ranked playoff opponent, with a rematch against Dallas likely. The bottom half of the division is going to be terrible, so the Wild will benefit from that and make the playoffs. However, unless they add more at the deadline, this team is not a 95-point team.
Under 95.5 Team Total Points
Get NHL picks on every single game, or if you want our very best bet premium picks by the experts, sign up for your free $60 account with a guarantee.