Expert College Basketball Handicapper Offers his One-of-a-Kind Cheat Sheet
by Allen Eastman - 11/13/2014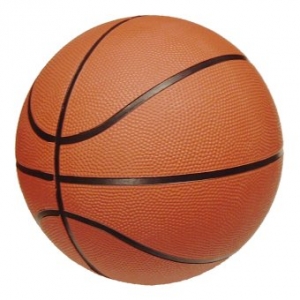 Experience counts in college basketball. The best teams are the ones that play well together and are able to keep their cool in the clutch when things get tough.
Experience also counts when it comes to betting on college basketball. So it is a good thing that I have seen it all and done it all in my nearly 35 years of basketball wagering.
I am looking forward to the start of another successful college basketball campaign. The season starts this week, and I am ready for another great year. One of the things that I do before each season is compile information on every team that plays in a league that regularly has spreads on its gam es. I try to organize this info into a neat, orderly fashion that I can quickly check every day before making my selections. I'm going to share a big part of my research (but not all of it!) below.
Two of the things I like to find in a good college team are chemistry and experience. I think it is important that guys have played with each other before. And it helps if the guys on a team have been together for a couple of years. A lot of attention and hoopla is given to teams with their one-and-done stars and their freshmen All-Americans. But I have found that some of the best teams to bet on are the hidden gems that have a bunch of upperclassmen that have worked together, won together and lost together for a few years. That type of seasoning pays big dividends throughout the course of a season.
I also like teams that bring back their point guard from the year before. The point guard is like the quarterback on the floor. Guard play is so important in basketball, and the point guard is the one with the ball in his hand during "Winning Time" – those crucial last two minutes when games (and bets!) are won and lost.
Two perfect examples from last year were the Wisconsin Badgers and the Connecticut Huskies. Both of these teams made it to the Final Four, and the Huskies won the National Championship. Team experience and point guard play was critical to their success on the court and at the window. Going into last year the Huskies had their five top scorers back from the previous season, and the Badgers had four of their top six players back as well. Connecticut (Shabazz Napier) and Wisconsin (Traevon Jackson) also had their top ball-handler back from the year before, and those factors helped these two teams combine to go 45-31 against the spread last season.
Below is a useful tool and cheat sheet for your college basketball handicapping. This table lists every college basketball team that plays in a lined conference. It includes last year's record as well as whether or not the team has a new coach.
The table also lists the number of returning starters (RS) and whether or not the team brought its starting point guard back.
This is just one thing to get you going for the upcoming college basketball season. But maybe the best tool that I can give you is a link to free daily college basketball picks here. This page is updated daily and has dozens of game previews and free predictions daily throughout the entire season.
My cheat sheet and the free college basketball picks and previews page are two excellent resources for any college hoops bettor. You can also get $60 worth of my college basketball picks for free. Click Here. Try out my service for free, and I guarantee you will like the results!
Good luck this year and I hope you'll join me in a partnership in profit!
Abbreviation code:
PG. POINTGUARD RETURNS
RS RETURNING STATER
C. COACH RETURN
LY. LAST YEAR RECORD
2014-2015 College Basketball Cheat Sheet

TEAM

LY

RS

PG

COACH

RBL

SCL

INJ

SUS

Air Force

12-18

4

N

Y

AKRON

21-13

4

N

Y

Alabama

13-19

4

Y

Y

APP STATE

9-21

4

Y

N

ARIZONA #2

33-5

3

Y

Y

Arizona State

21-12

3

N

Y

Arkansas

22-12

3

N

Y

6/7 TOP SCORERS BACK

Arkansas State

19-13

0

N

Y

Auburn

14-16

2

Y

N

Austin Peay

12-18

3

Y

Y

Ball State

5-25

2

N

Y

Baylor

26-12

2

Y

Y

BELMONT

26-10

2

Y

Y

BILL & MARY

20-12

2

Y

Y

`

Boise State

21-13

3

Y

Y

Boston College

8-24

3

N

N

Bowling Green

12-20

4

N

N

Bradley

12-20

2

N

Y

BROWN

15-14

4

Y

Y

Buffalo

19-10

2

N

Y

BUTLER

14-17

4

Y

Y

BYU

23-12

4

Y

Y

Cal Poly

14-20

2

N

Y

Cal State Fullerton

11-20

3

Y

Y

Cal State Nort

17-18

4

Y

Y

California

21-14

3

Y

N

Canisius

21-13

1

N

Y

Central Michigan

10-21

5

Y

Y

CHARLOTTE

17-14

4

Y

Y

CHATTANOOGA

18-15

3

N

Y

CHICAGO STATE

13-19

1

N

Y

CINCINNATI

32-8

3

N

Y

CITADEL

7-26

4

Y

Y

Clemson

23-13

4

Y

Y

Cleveland State

21-12

4

Y

Y

COL CHARLESTON

14-18

3

Y

N

Colorado

23-12

4

N

Y

Colorado State

16-16

3

Y*

Y

Columbia

21-13

5

Y

Y

CONNECTICUT #16

17-17

4

Y

Y

Cornell

2-26

3

N

Y

CREIGHTON

27-8

1

N

Y

CSU BAKERSFIELD

13-19

2

N

Y

Dartmouth

12-16

4

Y

Y

DAVIDSON

20-13

2

N

Y

Dayton

26-11

2

Y

Y

DELAWARE

25-10

1

N

Y

DEPAUL

12-21

4

Y

Y

Detroit

13-19

3

Y

Y

Drake

15-16

2

N

Y

DREXEL

16-14

2

N

Y

Duke #5

26-9

3

Y

Y

Duquesne

13-17

2

Y

Y

EAST CAROLINA

17-16

2

Y

N

KEVIN SAMPSON NEW COACH

EAST TENN ST.

19-16

3

Y

Y

Eastern Illinois

11-19

4

Y

Y

Eastern Kentucky

24-10

2

Y

Y

Eastern Michigan

22-15

3

N

Y

Eastern Wash

15-16

4

Y

Y

ELON

18-14

1

Y

Y

Evansville

14-19

5

Y

Y

Fairfield

7-25

4

Y

Y

FIU

15-16

1

N

Y

FLA ATLANTIC

10-22

4

Y

Y

Florida #10

36-3

1

Y

Y

Florida State

22-14

4

Y

Y

Fordham

10-21

4

Y

Y

Fresno State

21-18

4

Y

Y

Furman

9-21

3

Y

Y

GEO SOUTHERN

15-19

2

Y

Y

George Mason

11-20

3

Y

Y

George Washington

24-9

3

Y

Y

GEORGETOWN

18-15

3

Y

Y

Georgia

20-14

3

Y

Y

GEORGIA STATE

25-9

3

Y

Y

Georgia Tech

16-17

2

N

Y

Gonzaga #9

29-7

3

Y

Y

GRAND CANYON

15-15

2

N

Y

Green Bay

24-7

4

Y

Y

Harvard

27-5

3

Y

Y

Hawaii

20-11

2

N

Y

HOFSTRA

10-23

3

Y

Y

HOUSTON

24-10

2

N

Y

IDAHO

16-18

3

Y

Y

Idaho State

11-18

2

N

Y

Illinois

20-15

5

Y

Y

Illinois State

18-16

4

Y

Y

Indiana

17-15

2

Y

Y

Indiana State

23-11

2

N

Y

IONA

22-11

3

Y

Y

Iowa

20-13

3

N

Y

IOWA STATE #18

28-8

3

Y

Y

Jacksonville State

10-21

4

Y

Y

JAMES MADISON

11-20

3

Y

Y

Kansas #6

25-10

2

N

Y

Kansas State

20-13

3

Y

Y

Kent State

16-16

3

Y

Y

Kentucky #1

29-11

3

Y

Y

La Salle

15-16

2

N

Y

LA TECH

29-8

4

Y

Y

LITTLE ROCK

15-17

3

Y

Y

Long Beach State

15-17

4

Y

Y

Louisiana-Lafayett

23-12

2

N

Y

Louisiana-Monroe

10-17

3

Y

Y

LOY-CHICAGO

10-22

4

Y

Y

Loyola Marymount

13-19

1

N

N

LSU

20-14

2

N

Y

L'VILLE #11

31-6

2

Y

Y

Manhattan

25-8

2

Y

Y

Marist

12-19

3

Y

N

MARQUETTE

17-15

2

N

N

MARSHALL

11-22

3

N

N

MARYLAND

17-15

3

N

Y

Massachusetts

24-9

2

N

Y

MEMPHIS

27-10

3

Y

Y

MERCER

27-9

0

N

Y

Miami (FL)

17-16

2

Y

Y

Miami (OH)

13-18

3

N

Y

Michigan #23

28-9

2

Y

Y

Michigan State#20

29-9

2

Y

Y

MID TENN

24-9

1

N

Y

Milwaukee

21-14

3

Y

Y

NEW ARENA

Minnesota

25-13

4

Y

Y

Mississippi

19-14

2

Y*

Y

Mississippi State

14-19

5

Y

Y

MISSOURI

23-12

2

Y

N

Missouri State

20-13

3

Y

Y

MONMOUTH

11-21

5

Y

Y

Montana

17-13

1

N

N

Montana State

14-17

2

N

N

Morehead State

20-14

4

Y

Y

Murray State

23-11

4

Y

Y

N'EASTERN

11-21

5

Y

Y

Nebraska #24

19-13

4

Y

Y

Nevada

15-17

2

N

Y

New Mexico

27-7

2

Y

Y

New Mexico State

26-10

3

Y

Y

Niagara

7-26

1

N

Y

North Carolina #4

24-10

3

Y

Y

North Carolina St.

22-14

3

Y

Y

NORTH DAKOTA

17-17

2

N

Y

NORTH TEXAS

16-16

2

Y

Y

Northern Arizona

15-17

4

Y

Y

Northern Colorado

18-14

3

Y

Y

5 SENIORS

Northern Illinois

15-17

4

Y

Y

Northern Iowa

16-15

5

Y

Y

Northwestern

14-19

4

N

Y

NOTRE DAME

15-17

4

Y

Y

OAKLAND

13-20

2

Y

Y

Ohio

25-12

2

N

N

Ohio State #15

25-10

3

N

Y

Oklahoma #25

23-10

4

Y

Y

Oklahoma State

21-13

3

Y

Y

OLD DOM

18-18

4

Y

Y

Oregon

24-10

1

N

Y

Oregon State

16-16

1

N

N

PACIFIC

18-16

0

N

Y

Penn State

16-18

4

Y

Y

Pennsylvania

8-20

2

N

Y

Pepperdine

15-16

3

Y

Y

PITTSBURGH

26-10

3

Y

Y

Portland

15-16

4

Y

Y

Portland State

17-15

2

Y

Y

Princeton

21-9

3

N

Y

PROVIDENCE

23-12

2

N

Y

Purdue

15-17

3

N

Y

QUINNIPIAC

20-12

2

Y

Y

Rhode Island

14-18

4

Y

Y

Rice

7-23

3

N

N

Richmond

19-14

3

Y

Y

Rider

14-17

3

Y

Y

RUTGERS

12-21

3

N

Y

Sacramento State

14-16

5

Y

Y

Saint Joseph's

24-10

2

Y

Y

Saint Louis

27-7

0

N

Y

Saint Mary's

23-12

2

Y

Y

Samford

13-20

1

N

N

San Diego

18-17

4

Y

Y

San Diego St #17

31-5

3

Y

Y

San Francisco

21-12

3

N

Y

SAN JOSE STATE

7-24

4

Y

Y

Santa Clara

14-19

3

Y

Y

S'East Missouri St

18-14

3

Y

Y

SEATTLE

13-17

4

Y

Y

SETON HALL

17-17

1

N

Y

Siena

20-18

5

Y

Y

SIU-EDWARD

11-20

4

Y

Y

SMU #19

9-22

3

N

Y

South Alabama

11-20

2

Y

Y

South Carolina

14-20

4

Y

Y

Southern Illinois

14-19

2

Y

Y

Southern Miss

29-7

0

N

N

SOUTHERN UTAH

2-27

5

Y

Y

ST JOHN

20-13

4

Y

Y

St. Bonaventure

18-15

2

N

Y

St. Peter's

14-17

4

Y

Y

Stanford #22

23-13

3

Y

Y

SYRACUSE #21

28-6

2

N

Y

TCU

9-22

4

Y

Y

TEMPLE

17-17

4

Y

Y

Tennessee

24-13

1

N

N

Tennessee State

12-25

1

N

N

Tennessee Tech

17-16

3

Y

Y

Tennessee-Martin

8-23

3

Y

N

Texas #12

24-11

5

Y

Y

TEXAS A&M

18-16

4

Y

Y

TEXAS PAN AM

9-23

2

N

Y

TEXAS STATE

8-23

2

N

Y

TEXAS TECH

14-18

2

Y

Y

Toledo

27-7

4

Y

Y

TOWSON

25-11

2

N

Y

LOST TOP 4 SCORERS

Troy

11-20

1

N

Y

TULANE

21-13

3

Y

N

TULSA

13-18

2

Y

Y

UAB

18-13

1

N

Y

UC Davis

9-22

4

Y

Y

UC Irvine

23-12

4

Y

Y

UC Riverside

10-21

4

Y

Y

UC Santa Barbara

21-9

4

Y

Y

UCF

12-20

2

N

N

UCLA

28-9

1

Y

Y

UIC

6-25

2

N

Y

UMKC

10-20

2

Y

Y

UNC Greensboro

14-18

3

Y

Y

UNC WILMINGTON

9-23

3

Y

N

UNLV

20-13

0

N

Y

USC

11-21

1

N

Y

USF

12-20

2

Y

N

UT ARLINGTON

15-17

2

Y

Y

UTAH

21-12

4

Y

Y

UTAH STATE

18-14

0

N

Y

UTAH VALLEY

20-12

3

Y

Y

UTEP

23-11

4

Y

Y

UTSA

8-22

2

N

Y

Valparaiso

18-16

4

Y

Y

Vanderbilt

15-16

2

Y*

Y

VCU #14

26-9

3

Y

Y

VILLANOVA #13

29-5

4

Y

Y

Virginia #8

30-7

3

Y

Y

Virginia Tech

9-22

3

N

N

VMI

22-13

3

Y

Y

WAKE FOREST

17-16

3

Y

N

Washington

17-15

3

Y

Y

Washington State

10-21

3

N

N

Weber State

19-12

2

Y

Y

WEST VIRGINIA

17-16

4

Y

Y

Western Carolina

19-15

2

N

Y

WESTERN KENTUCKY

20-12

4

Y

Y

Western Michigan

23-10

4

Y

Y

Wichita State #7

35-1

3

Y

Y

Wisconsin #3

30-8

4

Y

Y

Wofford

20-13

4

Y

Y

Wright State

21-15

0

N

Y

Wyoming

18-15

4

Y

Y

XAVIER

21-13

2

Y

Y

Yale

19-14

5

Y

Y

Youngstown State

15-17

2

N

Y
---
Most Recent College Basketball Handicapping