Doc's Sports Handicapping - Weekly Newsletter April 26-May 3
by Doc's Sports - 4/26/2016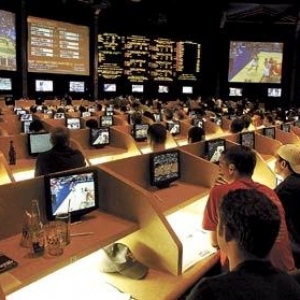 WHAT'S INCLUDED IN THIS NEWSLETTER:
- EIGHT Winning Free Picks Posted Below!
- Robert Ferringo 8-Unit NHL Game of the Year This Week!
- Esparza Continues To Cash Big Play Tickets!
- Jason Sharpe Dominating The MLB Diamond - Again!
- Croy With A 68 Percent All-Sports Run
- MLB 3-For-1 Packages Available:
CLICK HERE
-
Sign Up HERE
For Rest Of The Year Packages (NBA, NHL)
THIS WEEK'S TOP GAMES FROM OUR TEAM OF EXPERTS:
WEDNESDAY
Strike Point Sports - 7-Unit MLB Play (CLICK HERE)
THURSDAY
Alan Harris - 7-Unit MLB Play (CLICK HERE)
FRIDAY
Robert Ferringo - 8-Unit NHL Game of the Year (CLICK HERE)
Raphael Esparza - 7-Unit NHL Series Price (CLICK HERE)
Alan Harris - 7-Unit NHL Series Price (CLICK HERE)
Raphael Esparza - 6-Unit MLB Play (CLICK HERE)
Doc's Sports - 5-Unit MLB Play (CLICK HERE)
SATURDAY
Robert Ferringo - 7-Unit MLB Play (CLICK HERE)
Raphael Esparza - 6-Unit Boxing on Fox Play (CLICK HERE)
SUNDAY
Raphael Esparza - 7-Unit MLS Soccer Play (CLICK HERE)
HANDICAPPER'S HOT STREAKS AND NEWS:
Doc's Sports NHL has consistently delivered the goods this hockey season, and there's still nearly two months of winning selections on the way. Doc's is in the midst of an impressive 56-33 run on the ice for over $5,300 in profit for $100 bettors. Last postseason we brought home over $5,000 in profit, and there's no reason we can't do it again. It's been a great year on the ice overall and it's only going to get better over the next couple of months. Get on board with our daily selections for just $30 and build up that bankroll (click here).
Doc's Sports MLB is picking up some nice momentum with 6 of 8 winners on the diamond for nearly $2,000 in profit. We're going for five straight winning seasons and have pulled in $22,000 in profit over the last 4+ seasons for $100 bettors. On Friday night Doc's is stepping up with its 5-unit Game of the Week in a matchup that screams value. Nobody in the industry can match the baseball track record of Doc's and we've proven that we can be trusted for consistent profits every season. Right now we are offering a special Early Bird price for our Full-Season MLB package that includes every game from now all the way through the World Series in October (click here). We also offer daily, weekly and monthly baseball packages that are all fantastic investments.
Robert Ferringo is one of the top big-play handicappers in the industry, and this weekend he is looking to close out April with a flourish behind his 8-Unit NHL Playoff Game of the Year. Robert is a perfect 2-0 this year with his 8-Unit NHL picks, hitting with Winnipeg back on Nov. 4 and scoring with Tampa Bay on March 22. Robert has nailed eight consecutive 8-Unit Plays and hasn't missed one since last fall. Robert is also looking forward to continuing one of the best basketball runs in this history of the site as he has posted over $27,000 in combined hoops profit over the last three months alone. Robert has gone 18-6 with his last 24 top NBA plays and he is an absolutely unbelievable 35-10 with his last 45 basketball plays rated 5.0 or higher. Robert is also patiently waiting to make his move on the diamond and is looking to open things up with his MLB service. Last year he got off to a slow start. But then he exploded for nearly $12,000 in profit and was the best MLB handicapper in the nation the second half of last year. Robert is going to go on a similar run this season, and you will want to be in when the money starts flowing. Robert is truly one of the best in the business - with the track record to prove it - and you don't want to miss out. Jump on The Victory Train today.
Raphael Esparza continues to dominate the ice and he continues to rack up big cash in the NHL playoffs. Esparza is 24-11, +$4,125 in the NHL and now his overall profits this NHL season are an awesome $12,090. Esparza has started the baseball season a bit slow, but this weekend he heats up and Friday night Esparza will look to cash his 6-Unit MLB Game of the Month. He has won four straight MLB seasons and last year Esparza had an amazing run, cashing over $14,900 for the season. The NBA playoffs has finally been producing playoff winners, and this weekend he has another Series Price on the board plus more playoff tickets. Last weekend Esparza easily cashed another UFC Play as he hit a 5-Unit UFC Play with Yair Rodriguez and this Saturday night he will have a monster 6-Unit Boxing on Fox -- this is going to be a fantastic fight. Esparza's 2016 fight record is 11-4 and he has piled up over $4000. No one is better then the former Vegas sportsbook director in the fight game. Sunday Esparza closes out the big weekend with a 7-Unit MLS Soccer Play, and he has cashed five out of his last eight MLS soccer matches. Throw in a English Premier League play, and he has a jam-packed profitable weekend.
Jason Sharpe MLB plays have been as good as gold early in on the baseball season. He's made his $100-a-unit clients over $12,000 in profits betting on baseball in the early months of April and May the past few years. Sharpe is at it again to start the 2016 MLB season as he's posted back-to-back winning weeks on the diamond and is ahead overall. It's this professional sports bettor's favorite time of the year as he knows exactly what to look for early on when it comes to betting on baseball. Jump on board for the month of May and see for yourself as MLB has been Sharpe's No. 1 sport overall as he's posted six winning seasons out of seven.
Vernon Croy is absolutely on fire across all sports the last nine days overall, going 19-9 while making his $100 clients +$3,950! Croy has a 66 percent (+$2,780) NBA win rate the last 33 days overall on the hard-court and a solid 67 percent (+$4,065) NHL win rate the last 32 days overall on the ice. Croy has also cashed seven of nine MLB plays for a solid +$2,070 on the bases. Get onboard with this red-hot expert today!
Strike Point Sports is unleashing a pair of big MLB picks this week and is looking to close out a winning April with two top play winners. It starts with a 7-Unit MLB Play on Wednesday and then he will back that play up with a 6-Unit MLB selection on Friday in the series opener. Strike Point Sports has been one of the most profitable and consistent handicapping services in the country, posting a profit last year in MLB, in football and college basketball. Now they are looking to do it again in baseball and wrap up another profitable NBA season. SPS has been off to a strong start to the NBA playoffs and they have a goal of +$5,000 this postseason. SPS is excited about some of the potential Round 2 matchups and will be looking to take advantage of oddsmaker errors the rest of this year.
Alan Harris is red hot in the NBA playoffs coming into Tuesday as he has posted a 9-2 record for +$2,200 over his last 11 releases and he'll look to add to that number this week as the league charges towards the second round. Harris will release a huge 7-Unit MLB Play on Thursday night as he looks to stay perfect in 7-Unit Plays on the diamond here in 2016 (3-0 thus far) and he will follow that play up on Friday with a 7-Unit NHL Series Play in the Eastern Conference clash between the Penguins and Capitals. There may also be an opportunity for a 7-Unit Play on the NBA Hardwood on Saturday, but we'll have to wait and see how the series play out between now and then. Throw in his normal 2-4 Unit Plays during the rest of the week and Harris will be cashing tickets all week long. Grab a package now and put some loot in your pocket this week.
Allen Eastman has posted six of nine winning NBA nights and has shown a profit so far this postseason. Eastman is looking forward to ending the season on an upswing and is looking at a 7-Unit NBA Play for this weekend. Eastman is also looking to get things going with his MLB service. The start of a new month means a fresh start and Eastman is ready to get it going in May. Eastman has posted six of seven winning MLB seasons and is one of the top long-term earners in the industry. Get on board today and put his 35 years of experience to work for you today.
FREE PICKS FROM DOC'S SPORTS EXPERT HANDICAPPERS:
Free NHL Hockey Prediction From Alan Harris :
SERIES PRICE: Take #883 New York Islanders (+135)
The New York Islanders will look to advance to the Conference Finals for the first time since the 92-93 season when they take on the Tampa Bay Lightning in a NHL Playoffs Round 2 Series with Game 1 at the Amalie Arena in Tampa Bay on Wednesday night. New York captain John Tavares was excellent in the first round against Florida, scoring two of the three overtime goals for the Islanders and he will need to have that same effort and determination to defeat a Tampa team that has much more playoff experience than this Islanders squad. He had five goals and nine points in the first round, and if he does the same, the team has a good chance to pull off the upset. Thomas Greiss was good enough in goal for New York in the first round, and if he can duplicate his success in Games 5 and 6 (88 saves), we'll have a nice battle on our hands between him and Ben Bishop, who will be between the pipes for the Lightning. Tampa is going to need Bishop to stand on his head if they are going to win the series because they have been ravaged by injuries, and we're not sure than he's going to be able to do that. Everyone knows about the big injury to Steven Stamkos, but Anton Stralman is still out with a broken leg and guys like Tyler Johnson and JT Brown are also banged up coming into the series. Not many had the Islanders getting past the Panthers, us included, but they have the look of what might be a Cinderella-type team here. Tampa made it all the way to the Stanley Cup Finals last season and now without Stamkos and Stralman, we think this is where they hit the wall. We're expecting a good, physical series, just as most are in the NHL Playoffs, but we'll take the Islanders at the underdog price as our Newsletter Free Play as we look to cash two in a row after we gave out St. Louis to defeat Chicago two weeks ago. Call in Islanders in 6 to win and advance to the Eastern Conference Finals to face the winner of Pittsburgh/Washington. You can use a free $250 play from Bovada ( Click Here) by clicking the link now!
Free NFL Draft Prop Prediction From Raphael Esparza :
Take Carson Wentz (-105) First Overall - 2016 NFL Draft (Thursday, April 28)
The Los Angeles Rams now have the No.1 pick in the draft and everybody knows the Rams traded for this pick to grab a quarterback. In my eyes it's a no brainier to grab North Dakota State senior QB Carson Wentz as the No. 1 pick. Wentz is built to be an NFL quarterback; he is tall and has a monster arm to throw down the field. Everybody talks about the level of competition he dealt with at North Dakota St, but look at Big ben in Pittsburgh and Joe Flacco at Baltimore. They didn't come out of big college schools and they have won Super Bowls. I'm not saying that Carson Wentz is going to take the L.A. Rams to the Super Bowl, but I do believe he is the top QB in this draft. Take advantage of a free $250 play from Bovada ( Click Here) and use it on this free winner.
Free MLB Baseball Prediction From Robert Ferringo :
Take 'Under' 6.5 Miami at Los Angeles Dodgers (10 p.m., Thursday, April 28)
Big weekend to finish April. Not only is this my birthday weekend but it is also the weekend of my final 8-Unit NHL Game of the Year. I have nailed both of my 8-Unit NHL Plays this year and haven't lost an 8-Unit Play since last fall. As for this play, it is simple but should also be effective. These are two of the best pitchers going right now when Jose Fernandez takes on Kenta Maeda. I have been riding Maeda early in this season as he is following a well-worn path laid out by other Asian imports on the mound. The first times that teams see Maeda they have no idea what is going on. How he adjusts, and how hitters adjust to him, will determine his long-term staying power. But for right now it is smooth sailing. Fernandez has fully recovered from his arm injuries and has looked sharp. His ERA is high at 4.37, but I expect that to even out. He is coming off a tough start against the Giants, but Fernandez is the perfect bounce-back candidate here. He has 32 strikeouts in 23 innings this season, so there is nothing wrong with his stuff. And I can see him making it into the seventh inning for the first time this year. Maeda has gone 'under' in all four of his starts and he has only given up one run this year. Opponents have only scored six total runs against the Dodgers in his four starts total. I think Maeda will be able to quiet the Marlins, who will be packing up and leaving the West Coast for Milwaukee after this game, and this one has 3-1 or 4-0 written all over it. Don't forget about Sportsbook.com's 25 percent sign-up bonus (Click Here) that you can take advantage of today.
Free MLB Baseball Prediction From Vernon Croy :
Take Chicago Cubs (-1.5) over Milwaukee (7 p.m., Thursday, April 28)
Take the Chicago Cubs on the run line over the Milwaukee Brewers as your free pick winner for Thursday, April 28. This pick falls into one of my top MLB systems and the Cubs have the superior pitcher on the mound Thursday. Lester has pitched solid so far this season with an ERA of just 1.98 over 4 starts, and opponents hitting just .189 against him. Lester's best start came in a day game this season, and this is a trend I see continuing as he has an ERA of just 2.64 over 40 day game starts the last 3 seasons, but an ERA of 3.57 over 57 starts at night. The Cubs rank No. 1 in the majors in runs so far this season, and when you have a pitcher like Lester on the mound that is a winning combination as 2 runs is plenty of support for him. Davies has struggled big time so far this season with an ERA of 9.72 over 2 starts with opponents hitting .436 against him. I'm also on a 99-80 free pick run, so subscribe to my YouTube channel today (CLICK HERE).
Free MLB Baseball Prediction From Jason Sharpe :
Take #916 Baltimore (-110) over Chicago White Sox (7 p.m., Friday, April 29)
The Chicago White Sox have been one of the biggest surprises to start the 2016 MLB season, but I'm not buying into the White Sox strong play as there's still a lot of red flags overall with this team. The White Sox come in ranked towards the bottom of the American League in most key offensive categories. The biggest reason for their early-season success comes from them getting excellent pitching so far from guys like the starter in this game, Mat Latos. The 28 year-old Latos has posted a sensational 0.74 ERA to start the year, but when you take a closer look you notice that's come against some of the worst offensive teams in the A.L. this season (Rangers, A's, Twins and A's). Latos is averaging less than 5 strikeouts per nine innings so far, an ugly number that only two qualified starters in all of MLB did last season. Add those bad K numbers in with his big drop in velocity so far and it looks to me like Latos excellent season is on borrowed time. The key for Latos success so far has come from an unsustainable .167 BABIP (batting average on balls in play), which ranks him No. 1 in MLB out of the 99 starting pitchers who've pitched enough innings to qualify. The bottom line is Latos has been a lot more lucky than good this year. He will have his hands full in this one going up against a Baltimore offense that led all of MLB in home runs hit at their home ball park last season. The O's have also started this year off playing very well, and that's happened despite them having been away from home more than any team so far to start this season -- and home is where this team has really excelled in the past few seasons. Take Baltimore here in this game. Go over to Sportsbook.com and pick up your 25 percent sign-up bonus (Click Here) when you sign up.
Free MLB Baseball Prediction From Allen Eastman :
Take Chicago Cubs (-1.5, -130) over Atlanta (2 p.m., Friday, April 29)
The Cubs are one of the best teams in baseball and the Braves are one of the worst. This is going to be a terrible series for Atlanta and they will be lucky to win a game. They are going to be starting rookie Aaron Blair in this game on Friday afternoon. He made his MLB debut last week against the Mets in a loss. Now he will be making his first road start against a very strong Cubs lineup. Chicago is throwing John Lackey in this one. Lackey got roughed up for six runs by the Reds in his last start last week. This is a veteran and he will be throwing with an extra day of rest. He was hit for six runs in his first start this year. But he bounced back to throw seven innings of two-run ball in a 9-2 win at home. That was his only home start so far this year. I see a similar outing from Lackey and a similar result from the Cubs, who are 63-28 in their last 91 games overall. Chicago is 29-12 at home and they are 22-7 in their last 29 series openers. Take advantage of a free $250 play from Bovada (Click Here) and use it on either.
Free MLB Baseball Prediction From Doc's Sports :
Take Detroit (-140) over Minnesota (2 p.m., Saturday, April 30)
Let's close out April with another free play winner from Doc's Sports. We have been getting it going on the diamond with six of eight winners for our rated selections and we will continue our march for a fifth straight winning MLB season. This wager is an easy one to make. Jordan Zimmerman has been dominant since coming over from the National League. He's won all four of his starts and has a scant 0.35 ERA. The big advantage that Zimmerman has right now is that most of this A.L. teams aren't familiar with him. That is the case here in his first start against the light-hitting Twins. Minnesota is hitting just .236 against righties and their team average at home is just .245. Minnesota is 6-14 in its last 20 games against a right-handed starter and they are just 7-20 against a team with a winning record. I think that Detroit will ride its new ace to a big weekend winner here and you should do the same. Don't miss out on yet another winning season from Doc's (click here).
Free Boxing/MMA Prediction From Raphael Esparza :
Take Rodriguez (-250) over Williams Jr. (7 p.m., Saturday, April 30)
I hate laying this big price in Boxing/MMA, but Edwin Rodriguez overall is the better fighter in this fight. Since Rodriguez lost to Andre Ward in 2013 he has rung up 4 straight fights with back-to-back TKO's. Thomas Williams Jr. is a young fighter (record 19-1), and since his one loss in 2014 against Gabriel Campillo he has won back-to-back fights as well. Too bad Williams fighters have not been in the same caliber like Rodriguez has fought, and that is why we believe Rodriguez wins this fight in the late rounds. Jump on this price now because wouldn't shock me to see this number climb to around -280 or even -300.
THIS WEEK'S MOST POPULAR ARTICLES:
Impact of Tom Brady Suspension on NFL Betting Odds
Weekly Q&A with Doc's Sports Expert Handicapper Raphael Esparza
Horses That Can Win the Kentucky Derby in 2016