World Cup Betting Props: Group Exactas
by Trevor Whenham - 5/31/2010


Get more World Cup betting information including betting bonuses, World Cup odds and our famous World Cup picks, which in 2006 earned $100 bettors over ten times their initial investment. ($100 bettors earned $1,820 click here for details)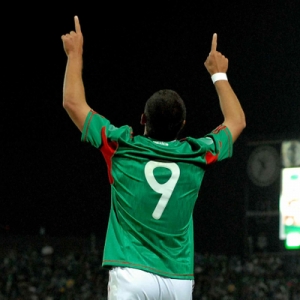 World Cup Group Exacta betting - where soccer meets horse racing. Like in horse racing, these exacta bets require you to pick the teams that are going to finish first or second in each group, and to pick them in the correct order. It should, in theory, be quite a bit easier to hit them in the World Cup, though - there are only four teams in a group, and you'll almost never get to bet an exacta with just four horses in a race. The payouts will obviously be lower as a result, but there are still some nice payouts possible with these bets. Here's a quick look at how each of the groups breaks down (odds are from Bodog):

Group A - This is perhaps the most wide open of all of the groups, and the prices reflect it. The favored combination - France over Mexico - pays off much higher than other groups at 4/1. All three of the most favored combinations have France on top. If, like me, you don't have any faith in France this year then that means there is a chance at real value. You could have Mexico over France at 7/1. I'd also be tempted to take a shot at seeing France shut out entirely, and take Mexico over Uruguay at 14/1. The host teams always seem to find a way to advance out of the first round. If you believe that South Africa is going to continue that trend then you can get some big prices. South Africa over Uruguay offers the highest price at 28/1.

Group B - Argentina is the clear and convincing class of this group, and the prices show that. They are favored with Nigeria in second at 2/1. Any result without Argentina on top would be a surprise, but anything is possible - especially with the crazy and volatile Diego Maradona coaching the Argentinians. If you like them in second instead of first then you can get much better prices - Nigeria over Argentina pays 13/2, and Greece over Argentina would pay 9/1. If there's an upset then the payoffs could be astronomical - South Korea and Greece could combine to pay 66/1.

Group C - England and the U.S. are the two teams that are getting the most press in this group, with England seen as the better team by most. That combination is understandably favored at 3/2, with the reverse paying 6/1. The intriguing wild card in this group in my eyes is Slovenia. They are an under-appreciated team that has a good opportunity to pull off a surprise or two. The most attractive price that jumps out with them is Slovenia over England at 14/1.

Group D - Germany is the clear favorite here, with Serbia the lukewarm second choice from a group of teams that are hard to distinguish between. The favored combination pays 11/4, so you could bet all three combinations with Germany on top and still wind up ahead - though I'm not sure why you would want to. Ghana suffered a massive hit this week when best player Michael Essien was ruled out of the tournament due to injuries, so they aren't as attractive in these bets as they were. Australia's not easy to love, either, so Serbia almost stands out by default.

Group E - Netherlands is the clear favorite here, and Japan is a disaster. That leaves Cameroon and Denmark, and there's not much to choose from between the two. Netherlands over each of those two teams pays off at 14/5. Betting Netherlands to win the group outright is paying just -162 right now. That means that you could secure a much better payoff while assuming not much more risk by betting the exacta instead of the outright win here. This is the most useful example of the worth of this bet yet.

Group F - This one should be a two-horse race if the teams stick to form. Italy is the clear favorite, though they could struggle to score. Paraguay could be the second best, but Italy should be able to beat them. Slovakia has issues, and New Zealand should just be happy to be there. Italy over Paraguay pays 3/2, and the reverse pays 4/1 so you could hedge those two together pretty nicely if you felt like it.

Group G - The World Cup Group of Death is the hardest group to call, and the prices reflect that. North Korea is likely not a factor, and their odds reflect that - five of the six combinations involving them are at 200/1 or higher. That leaves three teams, but the issue is that all three have the potential to win the group if they play their best. If you believe like I do that Brazil is the best team in the tournament then you won't want to leave them out entirely, but the prices are low enough - they are favored over Ivory Coast and Portugal at identical 9/4 prices - that you can't afford to play enough combinations to make this one attractive. With a tough group like this you either have to take a stand on a particular opinion or pass it all together.

Group H - If Spain doesn't win this group then something is really, really wrong. No team was given a better draw than the tournament favorites, and they likely don't even have to be in top form to come out on top of this group. Chile is favored to come in second, with the combination at 5/4. Switzerland isn't far behind at 11/4. What makes this group interesting, though, is the possibility that Honduras could get the job done enough to finish second. They are the worst of the four teams, but they aren't hopeless like New Zealand or North Korea, so it could happen. Spain over Honduras pays a nice 10/1.
LOOKING FOR WINNING WORLD CUP PICKS and PREDICTIONS? Doc's Sports has been professionally handicapping all major sports since 1971 and we have a great reputation for winning in our industry. In 2006 our World Cup picks clients hit 71% winners and $100 bettors made $1,820 in profit (1,482% ROI). Click here for World Cup picks from Doc's Sports, Robert Ferringo and Vegas Sports Informer and get live World Cup odds from top sports books.
---
Most Recent World Cup Betting