College Basketball Handicapping: Betting Conference Games
by Trevor Whenham - 12/31/2009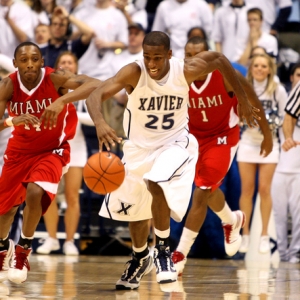 The turn of the calendar to a new year means the dawn of conference play in most of the major conferences in college basketball. For bettors, that means that our mindsets need to turn the page as well. Conference basketball is very different than non-conference play, and the successful bettors are the ones who can recognize and adapt to the changes. If you try to play both types of ball with the same approach then you are just leaving profits on the table. Here's a look at six ways that the two parts of the season differ significantly, and how they require you to adjust:

Familiarity - Though there are rivalries that happen in non-conference play, for the most part teams are playing against squads that they don't often play against, and which they aren't particularly familiar with. In conference play you are playing teams that you play every year, and with which you have long-established rivalries. The more familiar a team is with an opponent, the less likely it is that they will be able to surprise them with a new wrinkle, or confuse them with a unique style of play. That means that teams that gain an edge in the non-conference season by catching opponents off-guard often won't have that same advantage in conference play. The unique element could be a type of offense, a defensive scheme that is uncommon, or a particularly fast or slow tempo. In most cases those types of systems work better the less an opponent has seen them, so their impact will be less in conference play. When handicapping for conference play, then, you need to be particularly aware of teams that use gimmicks. They can lead to a deceptively strong non-conference schedule.

See opponents twice - In many conferences teams play at least some of the opponents twice during the conference schedule. This can be particularly helpful, but it can also be a bit of a trap. By the time the second game rolls around we have a sense of how the two teams match up, and where the talent advantage lies. That can be overly affected, though, by the location of the game, and by injuries. We need to be particularly careful, then, to be conscious of the factors that could make the second game different than the first.

Stakes are higher - Most teams aren't going to eliminate themselves from postseason contention in the non-conference season, but they certainly can in conference play. A losing streak in conference play can limit their ability to make the conference tournament in some leagues, or hurt their seeding in others. Teams really can't afford to lose many home conference games, and have to get at least a couple of road wins as well. That means that every game is crucially important in the conference, and teams will look at them that way. It's way easier for Michigan State to get motivated to play Ohio State than Savannah State. That means that we can't always draw conclusions about a team based on how they played in non-conference play because they could be playing with a far greater sense of urgency.

Well-matched players - In non-conference play teams are always facing other squads with vastly different levels of talent. That's even more of a factor now that schools play others from across the country rather than sticking within geographical regions. Though there are talent differences in conference play as well, teams generally face others with a more similar type and caliber players, because teams are generally recruiting from the same areas and going for prospects of the same basic level. That means that you are less likely to see wide disparities of talent in conference play. What's important here, then, is to put the work into seeing how players played when matched up against reasonably equal opponents in non-conference play, not how they played when they were facing teams that they dominated, or which dominated them.

Rivalries - As I said before there are definitely non-conference rivalries. For the most part, though, the most bitter rivalries are part of the conference schedule. The intensity and history of a rivalry can make teams perform very differently than they otherwise would. Players are going to be playing their hardest, and the atmosphere in the arena will be as loud as it ever is. Rivalry games can be particularly hard to handicap because of this, so you really need to be aware of them, and put extra work into preparing for them.

Scheduling - Teams get to set their own non-conference schedule, and every one has a different philosophy towards it. Some teams like to challenge themselves by playing extremely difficult competition in order to season their players and hopefully to get some rankings juice towards tournament time. Others put together a lineup of patsies that they can beat easily to gain confidence and build a nice record. It stands to reason, then, that the record of a team entering conference play can be very deceptive, and it can be dangerous to base much on it. A team that is 6-4 could have accomplished much more than one that is 10-0. It's also important to look where teams played their games. Bigger teams often play at home as much as they can, but a road win against a quality opponent is far more impressive than a home win. A neutral site game isn't as impressive as a true road win, but it's usually better than a home win as well.
---
Most Recent College Basketball Handicapping