Big East College Basketball Picks With Projected Order of Finish and NCAA Bids
by Robert Ferringo - 11/9/2010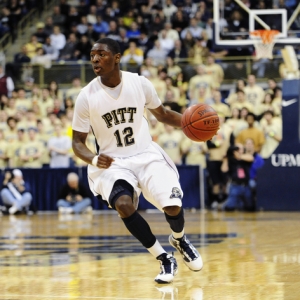 The Big East has been a 16-team behemoth over the last few seasons and is college basketball's mega-conference. It's the only conference whose odds include a wager on "The Field," and the league's setup mirrors its preferred style of play: menacing, overwhelming, deep, and physical. But quantity doesn't always mean quality and mediocrity abounds in this league this season.
Even at the top teams in the Big East – Pittsburgh, Villanova, West Virginia and Syracuse – are weak imitations of previous seasons' versions. I don't think that there is a true national title contender in the bunch, and other than Pittsburgh I think there are more questions than answers as the season begins.
The "middle class" of The Beast is as muddled as ever. And it will take many moons and many matchups to pinpoint answers to questions like, "Seton Hall or Notre Dame?" or "Marquette or St. John's?" or "Connecticut or Louisville?" But perhaps the most pertinent question is, "who cares?"
The Big East is still a deep and talented conference. And I believe that there will be some teams that bust out of that "middle class" and stake their claim to an NCAA Tournament berth. This league has garnered eight, seven and eight tournament teams, respectively, over the last three seasons and I would be surprised if they don't match those numbers again this year.
Remember: style points don't count in the Big East.
Here are my 2010-11 Big 12 college basketball predictions to help you with your college basketball picks along with projected order of finish and possible NCAA bids (with the college basketball odds to win the Big East in parentheses):
The Favorite: Pittsburgh (+250)
The Panthers once again exceeded expectations last year. They lost the four best players from one of the best teams in the nation, but still won 25 games and tied for second in the Big East. Now they are the prohibitive favorites to win the 2010-11 Big East championship and they are a fringe national title contender. (I say, "fringe" because your program actually has to make the Final Four first before you can be a "legit" contender.)
The Panthers return 86 percent of their scoring and 91 percent of their rebounding and they even added some talent with a solid freshmen class. The class of the starting five is Ashton Gibbs, whose lethal jumpers are the No. 1 scoring option on this team. He is one of three double-digit starters back for this team and joins Brad Wanamaker to give the Panthers one of their top shooting and one of their steadiest backcourts of the Jamie Dixon era.
This team is also nasty in the post, led by all-workhorse team member Gary McGhee. Three other forwards will be used in a rotation and if former high school All-American Dante Taylor can step up after a weak freshman year this team could finally get over the hump and find the Final Four.
This team needs to be consistent and needs to find a "money" player to turn to in order to close games. But they will be in the mix.
The Challenger: Villanova (+250)
I am still stunned by the way that the Wildcats crashed and burned to end last season. By the end of the season this team looked like it has zero idea how to play basketball, much less play it together. There is talent to regroup and make another run at a Big East crown – and even a Final Four – but I have to stay that those ugly images burned into my mind around last year's tournaments still have me a little leery of this group.
Once again the Wildcats will rely on a trio of talented guards: Corey Fisher, Corey Stokes and Maalik Wayns. Forward Antonio Pena is a three-year starter and could be ready for a breakout season. But after that there are some questions up front. Guys like Mouphtaou Yarou and Isaiah Armwood were highly touted last year but they combined to average just 6.8 points per game while dodging injuries. One of those sophomores (or center Maurice Sutton) needs to raise his game and dominate the post or this team could experience another flameout come Money Time.
The Dark Horse: Syracuse (+500)
On the one hand, you can't lose your two best players and three of your starting five players and expect to be better. You just can't. Last season was one of the best in Syracuse basketball history, peaking when the Orange reached No. 1 in the country in February, so there may be nowhere to go but down. But this group shouldn't fall too far too fast.
And on the other hand the core of this team, independent of last year, looks like it built to win. Syracuse has a nice backcourt with Scoop Jardine and Brandon Triche manning the controls. Rick Jackson is one of the more underrated forwards in the nation and he could be due for a breakout year in his senior season. Also, a lot of pressure is being put on super-sub Kris Joseph to step into a starting role and lead this team. And with two of the most highly touted freshmen in the Big East, Fab Melo and Dion Waiters, on the roster there isn't a lack of talent here.
But expecting Syracuse to match last year's Big East title and 30 wins is asking too much. All of these guys were role players last year. And while I have no doubt that they can provide another NCAA Tournament bid, I think that the ceiling is obviously much lower for this group than last year's squad.
The X-Factor: Georgetown (+650)
It feels like a lot of people are writing off Georgetown due to the early departure of somewhat underwhelming center Greg Monroe to the NBA. Monroe was an excellent player, no doubt. But I think that the Hoyas will be just fine without him because they possess what may be the best backcourt in the nation.
Chris Wright (15.2 points per game), Austin Freeman (16.5) and Jason Clark (10.5) call all shoot, handle the ball, defend, run an offense, and make clutch plays. That trio is the core of this year's club and I think that they could be even more successful now that the somewhat aloof Monroe is out of the picture.
Of course, replacing Monroe's size and rebounding on the interior is next to impossible, so that trio better be exceptional this year. If Georgetown can just find some big bodies (only one player on the roster is taller than 6-9) and get some defense and rebounding down low than this team could surprise a lot of bobbleheads by winning the league and breaking back into the Top 10 after starting the year unranked.
The Surprise Teams: St. John's (+1200)
At this point I'm not sure how much of a surprise it is going to be when St. John's comes in and actually starts winning games. New coach Steve Lavin has been making headlines and building a buzz around this team since he was hired, and it looks like serious college hoops may be back in The Big Apple.
This team may be the most experienced in the nation, with five three-year senior starters and with all of their top eight players entering their fourth year of eligibility. They have the experience, they have some athleticism, they have a go-to guy in D.J. Kennedy and Lavin gives them some excitement.
But I think they will be held back by some of the same issues that undercut them the last few seasons: they can't shoot. Of the nearly 350 teams in D-I they finished ranked No. 206 or lower in three-point shooting, scoring, field goal percentage and free throw percentage. If they want to live up to the expectations that they have on them now they need to put the ball in the hole. If they find a way to do that they'll make some noise.
Seton Hall (+1000)
Last year the Pirates scratched the surface of what they could accomplish, but they got lost in the numbers in a loaded Big East. They were actually just two games out of fifth place in league play and that was despite one of the most difficult schedules in the conference. Now that volatile (see: bat-shit crazy) Bobby Gonzalez is gone as the coach I think that we'll see this Pirates team become less volatile themselves.
They have four starters back and are led by one of the top scorers in the nation, Jeremy Hazell. He is an absolute gunner and has never met a shot he didn't like. But he is also a streaky shooter that can carry them against some teams that maybe they couldn't beat otherwise.
The other three returning starters are all athletic and experienced, including double-double machine Herb Pope (11.5 ppg, 10.7 rebounds per game). The Pirates will benefit from a full season of Keon Lawrence and keep an eye on two guys: Ole Miss transfer Eniel Polynice and frosh Fuquan Edwin.
New coach Kevin Willard stresses tough defense. If the Pirates buy in – and can avoid the ridiculous off-court issues they've dealt with over the last two years – this team could be a contender.
The ATS Machine: Marquette (+1200)
When you consider what the Golden Eagles lost from the 2008-09 team I would say that Buzz Williams did one of the two or three best coaching jobs in the nation last year. These Golden Eagles defend for days and Williams squeezes every ounce of ability out of his charges. I don't see why it would change this year.
They have two solid perimeter options in Darius Johnson-Odom and Jimmy Butler and the Eagles hauled in a pair of top recruits in Vander Blue, Jamail Jones and JUCO Player of the Year Jae Crowder.
This team is destined for a lower finish than last year's No. 5 seed in the Big East tournament. And they may not even be a tournament team. But they should still manage to cover a lot of numbers because they relish the underdog role, they are always dedicated on the defensive end, and because Milwaukee is a tough place to play in the middle of winter.
The Disappointments: Connecticut (+1500)
This team was a complete and total debacle at the end of last year, and not only did the players quit, but Jim Calhoun quit on them as well. Now with NCAA investigations swirling over this squad, the results of which could directly impact this season (think USC last year). With a team that lacks any type of experience or star power and it could be a long year in Storrs.
Kemba Walker is the clear go-to guy here and is a very good player. But I think that expectations of him carrying this team are way, way too high. He will be leading a ragged roster of athletes, of lanky, unskilled post players, and of undeveloped underclassmen.
This team always has a lot of hype and high expectations. But they simply aren't any good. And if Calhoun starts to mail it in with this group it could be ugly.
Louisville (+800)
See: above. The Cardinals should have stunk last year (worse than they did). But they benefited from an easy unbalanced schedule in the league and, other than a pair of wins over Syracuse (they have SU's number), their best win of the season was…wait for it…over Notre Dame. In double overtime. At home. In the Irish's first game with Luke Harangody.
And this year's Louisville team is even worse than last year's bunch. They have just one starter and only two of their top six scorers back on the roster. Their schedule after Christmas is brutal and, lest we forget, they still have the specter of Rick Pitino's hilariously awful sex scandal lingering. (And if that weren't enough, they gave a scholarship to Tony Woods, an ex-Wake Forest player who was last seen fracturing his girlfriend's spine.) Bad karma doesn't begin to scratch the surface of what's going on here.
The Rest:
West Virginia (+800) – It's a bit odd that last year's Big East Tournament champion and a Final Four participant is somewhat of an afterthought in this league this year. But WVU lost its two best players and most talented team members on a squad that struggled to score last year when it wasn't scraping together points off turnovers.
WVU is still a quality team this year and all Bob Huggins does is produce tough, physical, athletic, angry teams that defend for days and find ways to gut out games.
Wing Kevin Jones becomes the go-to guy and a full season with Deniz Kilicili will help the interior scoring. But there aren't many (if any) guys that can carry the scoring load if Jones is having an off night.
This team has experience and it is always tough to get a win in Morgantown. But there really isn't much that gets me excited about this squad this year. They will win their 20 games, make the NCAA Tournament, and bow out in the first round. But that's about it.
Notre Dame (+1000) – This is a very interesting team because of how well they played last year without Luke Harangody. It is tough to lose one of a program's best-ever players and improve but the Irish could pull that off this year.
They have five senior starters and a Harangody-esque go-to guy in forward Tim Abromaitis (16.1 ppg). Their guards are solid and this team is out to prove something after a strong finish last year.
Unfortunately, everything past the veteran starters is weak. They have nothing but freshmen and sophomores on the bench and their development is the key to their season. They have a beneficial league schedule and their toughest nonconference games are at home.
As long as they stay healthy, and a restored Scott Martin is crucial in the post, this team will be ready to battle.
Cincinnati (+1000) – Last year was the season the Bearcats were supposed to break out in the Big East. But an uneven performance by overrated Lance Stephenson didn't help an offense that was one of the worst shooting teams in the country.
The Bearcats lost their two top scorers from a team that was 11th in the Big East in scoring. Finding guys that can put the ball in the hole is priority No. 1. But while Cincy might not have a go-to guy outside of burly Yancy Gates in the post, they have some bit pieces that could flourish now that they are given more opportunities. Or this team could flop. It is very difficult to tell.
This team will defend and fight. But they need to find guys that can score if they want to make any hay in this league.
South Florida (+1000) – Had Dominique Jones come back this year this fledgling program may have been mentioned among the league's elite. But Jones chased the money and South Florida is back to square one. Augustus Gilchrist, if he can stay on the floor, is a legit double-double guy that can score all over. And Jarrid Famous is a nice low-post compliment.
But this team has feeble guard play and is undermanned. They don't shoot from the outside and they missed their window by missing the NCAA's last year. It's going to be another long, typical year for USF.
Providence (+1000) – The last two years the Friars have had as much offensive talent as any team in the Big East. But they defend like the Washington Generals and finished last year ranked No. 333 in scoring defense.
They lost their top two players off a team that finished No. 15 in the league, and I don't see much reason why this year's team will be any better. Marshon Brooks is a nice option and pairs with Vincent Council to give them a decent backcourt.
If you combined Providence with South Florida you might be able to field a decent team. But since you can't it will be another dud season at PU.
DePaul (+1000) – The Blue Demons made a bold and progressive move in the offseason by luring Oliver Purnell out of the ACC and into Chicago. Purnell built a Clemson program virtually from scratch and turned the Tigers into a perennial ACC and NCAA contender. He will do the same thing at DePaul…just not this year.
Purnell plays a pressing, trapping, frantic, 40-minutes-at-break-neck-speed style that will take a while to implement. The Blue Demons lost their two top scorers, who combined to average 53 percent of the team's scoring last year, and are thin on talent at every spot on the floor. But they will play hard and I'm sure they have a new positive energy knowing that Purnell is in town.
Purnell is not a great game manager. But his team's will be more entertaining to watch and should be good for an upset or two.
Rutgers (+1800) – Wow, what a disgusting mess. Rutgers used to at least put up a fight at The RAC. But this team is pathetic.
They had started to build something when Mike Rosario hit campus. But he, along with the team's two other top players, have skipped town. And what is left behind is one of the worst rosters on any team in the Big Six conferences.
They brought back only five players from last year's team and the rest of the roster is made up of freshmen, transfers and guys off the scrap heap. They have a new coach (again) but it will take years to see if it makes a difference.
Robert Ferringo is a writer and a professional sports handicapper for Doc's Sports. He is considered one of the best college basketball handicappers in the country and has earned his $100-per-Unit clients nearly $30,000 in the last four years with his nonconference handicapping. He has earned his clients over $16,000 since the end of July and is ready for another great college hoops season. You can sign up for his college basketball picks and get more information here.
---
Most Recent College Basketball Handicapping