College Basketball Betting: Weekday Primer
by Matt Severance - 1/18/2010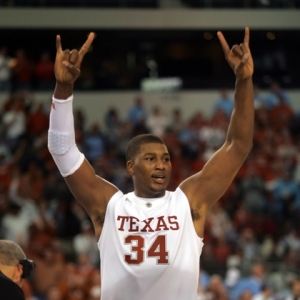 You know the drill: Here are the best games to watch or bet on each night during the week of Jan. 18, but again nothing worthwhile on Friday night -- so go see your local high school team that night! I'll be back with a Game of the Day preview for Saturday's action.
Monday
Texas at Kansas State (9 p.m., ESPN): I'm calling it now: The Longhorns lose their first game of the season Monday night in Manhattan. I guess I am not going out on much of a limb here considering that Kansas State is a 1.5-point favorite. The Horns were crushing everyone in their path, but they've been pushed in the past two Big 12 games by Iowa State and Texas A&M. In fact, UT didn't have its first lead at home against the Aggies on Saturday night until overtime. K-State and Texas have split the past four meetings and the Wildcats are 5-3 at home in the series. For comparison's sake, KSU just crushed that same Texas A&M team in Manhattan, 88-65, last week. The Wildcats are 2-12 all-time again the nation's top team and 1-5 at home. This is their first game with the No. 1 club since 2002. It's their first game with a No. 1 team while also being ranked since 1982 – so you can bet the gym will be jumping. And check out this ridiculous stat: Big 12 teams are 118-6 at home in all games this season, a .952 winning percentage. KSU has won 13 straight at home overall. Texas is just 2-8-1 ATS in its past 11 road games.
Tuesday
Purdue at Illinois (9 p.m., ESPN): As recently as 10 days ago, the Boilermakers looked like a near lock as a No. 1 seed in the NCAA Tournament, but stunningly Purdue has since dropped three league games in a row (first time since 2005-06 season) to virtually ensure that the Big Ten regular season crown is probably out of reach now (Michigan State has a three-game lead already). That bad news for the Boilers is tonight's game is on the road, where two of those past three losses have occurred and it is 1-3 ATS overall. Defensive stud Chris Kramer rolled his ankle in Saturday's loss at Northwestern but should play in this one. Robbie Hummel is playing through a dislocated pinkie on his non-shooting hand. One consistent problem in the past three games has been Purdue getting outrebounded – including 31-20 by Northwestern. Illinois has two of the best rebounders in the Big Ten in Mike Davis and Mike Tisdale. The Illini also are unbeaten in true home games this season (4-5 ATS; they did lose to Gonzaga in Chicago).
Wednesday
Georgetown at Pittsburgh (7 p.m., ESPNU): The Panthers lost four starters from last season's team that was ranked No. 1 in the country for a while and reached the Elite Eight, but they enter the week as one of two unbeatens in Big East play and among the nation's biggest surprises. And in an odd twist, both of these teams enter off 82-77 results. Pitt held off Louisville by that score in overtime on Saturday for its eighth straight win (6-0-1 ATS) and 31st straight home win, the second-longest active streak in Division I (behind Kansas). Really the Panthers had no right winning the game, as they were down five with about 30 seconds left, but Louisville was terrible from the line while trying to close it out. Georgetown, meanwhile, lost by that 82-77 score Sunday at Villanova. That ended a four-game winning streak against ranked teams for the Hoyas. But there was good news in the game as sophomore center Greg Monroe asserted himself with a career-high 29 points and 15 rebounds – he could have his way against the small Pitt frontcourt. The Panthers have won three in a row in this series.
Thursday
Washington at UCLA (10:30 p.m., Fox Sports Net): Not a lot of great action to choose from on Thursday night, but perhaps you might want to tune in to this game to remember what UCLA used to be because these Bruins are not an NCAA Tournament team. Washington, meanwhile, is expected to win the Pac-10, a conference that is so down it might get only one NCAA bid this year. The Huskies were preseason Pac-10 favorites but started the New Year with three straight conference losses, knocking them out of the Top 25 and leaving no conference team ranked. But Washington has righted the ship with back-to-back blowout home wins over Stanford and Cal. That's the problem with this team, however: It is not a good team away from Seattle, having lost all four games it has played off campus (0-3 ATS in true road games). UCLA isn't very good anywhere, having already lost four times at Pauley Pavilion this season (4-3 ATS at home overall). The Bruins enter on a two-game skid and having lost three of four. Two of those four came at home and by a combined 35 points. Saturday's 67-46 win over the Bruins was Southern Cal's biggest win ever in Pauley (opened in 1965) and biggest over UCLA since 1945. There will be no NCAA Tournament teams from L.A. this season (USC imposed sanctions on itself).
---
Most Recent College Basketball Handicapping