How to Place a Super Bowl Bet
by Nicholas Tolomeo - 1/27/2011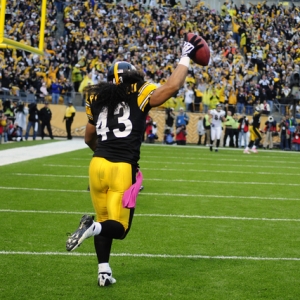 There is only one game left in the NFL season, but it is not too late for first-time bettors to get in on the action and place a Super Bowl bet. As a matter of fact, the last game of the season might be the best game of the season to get involved in.
The Super Bowl is the most watched game of the season and, consequently, also the most wagered on game. With such a marquee event, oddsmakers around the world will offer hundreds of different Super Bowl prop bets spanning everything from the final score of the game, to what color Gatorade will be dumped on the winning coach and to how long the National Anthem will be.
With so many betting options, the Super Bowl may seem overwhelming for someone who is just trying to figure out how to place a Super Bowl bet for the first time. But with a myriad of options to choose from, first-time bettors are likely to find some aspect of the game they have a strong feeling about. And with two weeks to prepare for Super Bowl XLV and round-the-clock coverage throughout the media, even first-time bettors should be well informed by kickoff.
Before you start breaking down the matchup between the Green Bay Packers offense and the Pittsburgh Steelers defense or the singing tendencies of National Anthem performer Christina Aguilera, you will have to find out how you plan to place a Super Bowl bet. Your two options are to place a bet through a sportsbook in Nevada, the only state in the country that allows wagering on a single game, or you can sign up for an account with an online sportsbook. You deposit money with the online sportsbook and can only bet with the money you have in your account. Before wagering online be sure to consult your local laws on online gambling.
Online sportsbooks feature user-friendly interfaces that often appeal to younger bettors. The online sportsbooks offer more exotic bets and more ways to bet, including in-game betting. Being in a Nevada sportsbook offers an entirely different atmosphere and to some bettors, a more appealing one considering you have a hard ticket in hand once you place your wager, and if you win you get an instant cash payout at the betting window. With online sportsbooks you need to withdraw the money electronically and wait for the transaction to be processed.
Most wagers on Super Bowl Sunday will focus on the point spread. The point spread is a line that originates in Las Vegas and is set on a football or basketball game. If you want to bet the favorite you will have to give points while taking the underdog gets you points.
In this year's Super Bowl the Green Bay Packers are favored by 2.5 points. NFL odds vary from sportsbook to sportsbook and day to day as the amount of bets on one side start to outnumber the bets on the other side. If you took the Packers at -2.5, for you to win your wager the Packers will have to win by three points or more. If the Packers win the game by one or two points or if the Pittsburgh Steelers win, then you lose your bet.
The juice, or vigorish, is a percentage the house keeps. In most cases the juice is set at –110, or 10 percent. So whatever you want to win you will have to risk 10-percent more. For example, to win 100 on the Packers you will have to wager 110.
Every game is given a rotation number and these rotation numbers are uniform sportsbook to sportsbook. For the Super Bowl the Steelers are rotation number 101 and the Packers are rotation number 102. Some sportsbooks will have you use the rotation number to place your wager. These rotation numbers help on days where there are more than 100 games to pick from.
The total, or 'over/under,' for the Super Bowl has settled around 44.5 right now. Obviously there are no half points in the NFL, the line is just set at that to avoid a 'push'. A push results in no action and all wagered money refunded. With the total at 44.5 and the point spread at 2.5, a push is currently not a possibility for those two wagers. If you take the 'under' you will win if the total points scored by both teams is 44 or less. If you take the 'over' you will need both teams to score at least 45 combined points.
If you want to go with more exotic bets the Super Bowl offers something for everyone. The proposition bets deal with who will score the first touchdown, will there be a safety and a number of propositions involving celebrities and the television production of the game.
For these bets there are no point spreads, but instead odds or a total. For example, if you think there will be a safety, like there was in the AFC Championship Game, then you can wager 100 dollars on it with the odds at +800, meaning it pays out $800. The juice is drastically different for betting on there not to be a safety. The juice for a 'no' bet is -1600, meaning you would need to wager $1600 just to get back $100.
There are player propositions available, too, with a number of different outcomes. To bet on who will win the Super Bowl MVP you can select from a number of different players and each has odds. Rodgers is the favorite to win Super Bowl MVP with Super Bowl MVP odds at 7/4. Those odds mean you would need to wager $40 to win $70. Pittsburgh quarterback Ben Roethlisberger has the next best odds at 7/2, meaning you would need to wager $20 to win $70.
For first time bettors the Super Bowl can be overwhelming, but if you take your time you are sure to find a wager out there that is appealing to you and with potential for a big payday.
Doc's Sports' Super Bowl content is the best on the Internet and we will dissect the game from every possible angle, from Betting the Super Bowl Coin Toss to Super Bowl Squares Probability. We also offer expert Super Bowl picks from seven different handicappers (for only $25) and our expert team will be providing not only the side and total for the game, but a variety of high-value prop bets as well. Check our home page daily for the next two weeks!