NFL Survivor Pool Picks and Advice: Week 13
by Matt Severance - 12/1/2010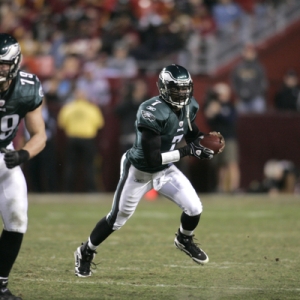 Last week was fairly chalk in terms of upsets in the NFL, so hopefully your Survivor Pool in ongoing. Things really start to get interesting after Thanksgiving because some teams pack it in and start to play the young kids – but sometimes those kids can spring an upset because they, unlike the veterans on a horrible team like a Carolina, still want to impress the coaching staff, etc.
And while the league touts its parity as a good thing, it's not necessarily so in for successful NFL Survivor Pool picks. Seriously, look at the standings in the league. There are at least two teams in every division race and in the AFC South all four are within a game of each other. Teams like the Panthers, Cowboys, Lions, Bills, Bengals, Browns and Broncos have not much to play for, but pretty much everyone else still does. So that could still mean some unforeseen upsets.
With it so late in the year and the choices now very limited, I will again give you four teams to steer clear of who are favorites of at least four points. Last week one of my four picks in that category did lose (Denver) while another very much should have (Pittsburgh, which didn't thanks to Buffalo's Steve Johnson).
Philadelphia (vs. Houston): Generally you have to love the team on a short week that's at home, as Philly is in this one on Thursday night. But there were some concerning things in the Eagles' loss to the Bears.
Michael Vick has been pretty good, but not otherworldly the past two games as both the Giants and Bears have been cutting off Vick's chance to roll left. He has only 78 yards on 20 carries in the past two games. Plus, there are some reports of a bit of a rift in the Philly locker room as Coach Andy Reid reportedly blasted the entire team in the locker room after the Chicago loss, singling out struggling WR DeSean Jackson for criticism.
The Texans, meanwhile, had been in a freefall, but they blanked the Titans last week. Hard to know if that defense suddenly found itself of it was simply because someone named Rusty Smith was Tennessee's QB. Still, with Texans WR Andre Johnson shockingly not suspended for this game, Houston is too dangerous to risk a pick on Philly.
Miami (vs. Cleveland): If there's any team without playoff hope playing harder than the Buffalo Bills right now, it's the Browns. Cleveland has won three of five, and those two losses were close and could have gone the other way against possible playoff teams the Jets (a lock to get in) and Jacksonville. Plus, Peyton Hillis is just a beast right now (still not clear who starts at QB for Cleveland this week).
Miami looked totally rejuvenated last week in Oakland with Chad Henne throwing for 307 yards and two touchdowns, becoming the first Dolphins QB to throw for 300 yards and a pair of TDs on the road since Dan Marino in 1999. But the Fins are just 1-4 at home this year. They are too unpredictable to waste a choice on.
New Orleans (at Cincinnati): Well, you could simply go by the Sports Illustrated curse as your reason not to take the Saints this week with QB Drew Brees on the cover after being named SI's Sportsman of the Year. Really there's no great stat I can give as to why to not take New Orleans – but it is a dome team that will go out and play in the cold (although it won't be too bad in Cincy this weekend).
This just smells like a huge letdown game for New Orleans – both the Saints and Bengals played on Thanksgiving so no advantage in terms of extra time to prepare really. Cincy has quit on the season, but maybe playing the champs gets the team fired up one final time in 2010.
Indianapolis (vs. Dallas): This looked like a Super Bowl matchup in the preseason – now neither team may even make the playoffs.
Indy is just not right anymore because it can't run the ball or stop the run and is battered physically. And Peyton Manning is starting to look very mortal for once. Bob Sanders still isn't ready to return and it's not clear if Joseph Addai or Austin Collie will be. There are just too many question marks on this team right now.
And the Colts come off a Sunday night game while Dallas played Thursday afternoon. The Cowboys look totally different under Jason Garrett and are way too dangerous to pick against.
Eight of nine profitable weeks for football picks for Doc's Sports and we are very excited about this weekend's picks. Our picks against the NFL Point Spread for this coming weekend include a 6-Unit Rivalry Game of the Year. Call us toll-free at 1-866-238-6696 to find out about a free one-week football package from Doc's Sports or any Advisory Board handicapper of your choice. Check our home page daily for NFL handicapping articles and up-to-the-minute updated odds.