NFL Survivor Pool Picks and Advice: Week 9
by Matt Severance - 11/4/2010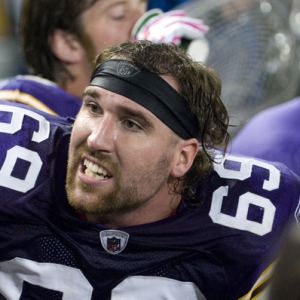 There were plenty of upsets in the NFL last week that may have blown up your Survivor Pool competition: Jacksonville winning Dallas (although is it really an upset when anyone beats Dallas?); Miami winning in Cincinnati – Fins now 4-0 on the road; Packers blanking the Jets in New York; Bucs winning in Arizona.
So hopefully you followed my Survivor Pool advice, as my three choices all won: my top pick was the Chiefs barely holding off Buffalo in overtime – scarily enough K.C. was the biggest favorite last week; San Diego saving its season by beating the Titans; and the Patriots beating the Vikings and helping to end Randy Moss' Vikings career – thanks again for that third-round pick Minnesota!
This week there seem to be a few pretty lopsided matchups, but ones that also could be trap games. Let's see if we can sniff them out. Off my board are the Chiefs, Saints, Steelers, Colts, Chargers, Packers, Ravens and Titans.
Have No Fear
Minnesota (vs. Arizona): OK, this certainly has to be the first time I've ever chosen a 2-5 team in a Survivor Pool. And it certainly seems like the Vikings are in a bit of disarray after Coach Brad Childress decided to waive Moss without even asking his owner first. Even Brett Favre questioned the coach's decision.
But the Vikings still have too much talent to continue down the road they are on. Plus, I am of the camp that dumping Moss will be addition by subtraction. Now, I am a bit concerned if Percy Harvin can't play because then who does Favre throw to? But this is a must win to save the Vikings' season. And Arizona is back to starting Derek Anderson and he's, frankly, terrible.
Atlanta (vs. Tampa Bay): The Falcons are a totally different team at home, but the Bucs are also 3-0 on the road. Atlanta's players are using Bucs Coach Raheem Morris' boast that Tampa Bay is the best team in the NFC as bulletin-board material.
I'm just still not a Bucs believer. Look at whom they have beaten: Cleveland, Carolina, Cincinnati, St. Louis and Arizona. There may not be a .500 team in there by the end of the year. You always hate to compare results against common opponents, but Tampa Bay got crushed at home by Pittsburgh and New Orleans while the Falcons nearly won in Pittsburgh and did in New Orleans. Plus, the Falcons got two weeks to prepare for this one.
Green Bay (vs. Dallas): This one is pretty easy because it's fairly obvious that Dallas has totally quit on Wade Phillips. I'd probably still avoid this one if Tony Romo was playing, but he's obviously not as Jon Kitna starts again.
I think the Packers are starting to come together. I truly hope they win by 30 points just to see what Cowboys owner Jerry Jones has to say afterward and whether he finally dumps Phillips.
Steer Clear
New England (at Cleveland): I'm willing to bet almost everyone in your Survivor Pool jumps on this game. After all, the Pats have the NFL's best record and might even have Pro Bowl guard Logan Mankins back after he finally reported this week (he could sit a week, too, just to get in better shape). Plus the Browns are starting rookie Colt McCoy again and it seems like Bill Belichick would be able to totally confuse him.
But this just totally smells like a trap game to me. For one, the Browns had two weeks to prepare for this game. And secondly, the Patriots have games at Pittsburgh and against the Colts after this one. How can you not look ahead a bit?
New Orleans (at Carolina): The Saints turned in one of their best efforts last week in beating Pittsburgh, so this smells like a huge letdown game at one-win Carolina. The Panthers defense is actually quite good against the pass (fourth in yards). And Drew Brees is going to have to throw because it appears that Reggie Bush and Pierre Thomas are out again. Plus, New Orleans has alternated wins and losses the past six weeks.
N.Y. Jets (at Detroit): The Lions are one of the most improved teams in the NFL despite having just two wins. And they have won two straight at home. The Detroit offense is averaging nearly 34 points in the past three weeks (NFC-best 28.2 points per game since Week 2) and Matthew Stafford looks in form despite missing nearly half the season. Meanwhile, Jets QB Mark Sanchez has been struggling in recent weeks, but the running game has mostly hidden that.
So, to recap, take the Vikings this week. And good luck in Week 9.
Jason Sharpe has been excellent for his expert football picks at Doc's Sports, and he has shown a profit in eight of nine weeks for his NFL handicapping and college football picks. He sees some weak NFL point spreads on the board this week and is very excited to extend his 27-11 current NFL run – his card is highlighted by a 7-Unit NFC Game of the Year and he is 4-0 this season for picks rated 6-Units or higher. Call us toll-free at 1-866-238-6696 to find out about a free one-week football package from Sharpe or any Advisory Board handicapper of your choice (new clients only).