Beyond the Top 25 - A College Hoops Weekly
by Taylor Jordan - Strike Point Sports - 12/13/2011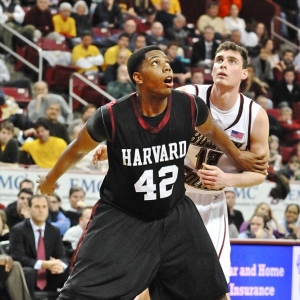 We have less than two weeks until Christmas and the college basketball season is beginning to shape up nicely. There's no secret that for college athletics, basketball included, the media focuses a lot of their attention on the big boys: the Top 10 and the true National Championship contenders. That's all well and good, but let's not forget that this sport has over 300 D-I schools competing week in and week out, and any one of them can be used to turn a profit.
This new weekly article is going to pinpoint some of the programs that are on the cusp of the national rankings. These are the teams that you often see below the Top 25, notably labeled "others receiving votes." I feel like this is a breeding ground for value in college basketball betting. Some of the teams in this spot are just under the radar and on the rise while others are still overrated and sliding, perhaps after a moment in the Top 25.
Just consider one of last week's notables: Indiana. The Hoosiers were 8-0 before a home date with then No. 1 Kentucky. One giant upset later and you have IU nestled in at 18 in this week's AP Poll.
Here is a deeper look at the teams on the outside looking in for Week Six:
Harvard, 9-1 Straight Up (5-1 Against The Spread)
The Crimson were ranked last week. But naturally there is little room for error for any Ivy League team that finds its way into the national scene. A sole loss is all it took to knock Harvard back to the realm of the unranked. Upcoming games at Boston College and home to St. Joseph's can certainly have the smart kids back into the spotlight, and right now I think they are one of the best 25 teams in the country.
San Diego State, 9-2 (5-6 ATS)
Veterans like Chase Tapley and Jamaal Franklin have assured the Aztecs have little falloff after losing Khawi Leonard to the NBA. Below .500 against the number, San Diego State hasn't been kind to its backers. However. Its two losses were to a talented Creighton squad and Top 10-ranked Baylor, so there hasn't been a bad loss to the school's name just yet. Without BYU in the conference mix anymore it will be interesting to see who steps up as the school's main league foe this season. (I'm looking at you, UNLV and New Mexico.)
Virginia, 8-1 (5-1 ATS)
I still do not know what to make of this team. So far so good, but they've lacked any real competition outside of their victory over Michigan. Long road trips to Oregon and LSU could be interesting and provide tests away from Charlottesville. This is really a team to keep an eye on in the watered-down ACC.
Gonzaga, 5-2 (3-4 ATS)
The Zags are good for first or second in the WCC again this season, but beyond that I am not so sure about Mark Few's current bunch. Robert Sacre has blossomed into a special interior player, but you can continue to question Elias Harris and his falloff from when he first came onto the college landscape. Until he gets back to that elite level, the Bulldogs are limited in terms of what they can do against stronger programs.
Memphis, 5-3 (3-4 ATS)
I love this Tigers team. I know their record doesn't look all that special, but then again their three losses aren't horrible. Two came in Maui and the last one (albeit a home loss to an unranked team), was to a very good Murray State squad. They have talent for days, and their next game at Louisville is going to be a great game, especially with the type of match-up problems they can cause out on the wing at both ends of the court.
Northern Iowa, 9-1 (7-3 ATS)
UNI continues their quiet basketball, just moving along and racking up wins. And with most of the nation focused on the likes of Wichita State and Missouri State, the Panthers should do well to skate under the radar for another week or two. Illinois State and Evansville are their opening two conference opponents, so a couple more wins for Northern should only further enhance the national profile of a conference game against the Shockers or Bears.
Arizona, 7-3 (4-6 ATS)
The Wildcats get another team on this list this weekend when they visit Spokane to take on Gonzaga. It's clear that Arizona still lacks a big-time scoring threat, as they have yet to truly replace Derrick Williams. They are 2-0 ATS on the road, so let's see how they cope in the northwest at The Kennel.
Wichita State, 7-2 (3-5 ATS)
The Shockers are again going to be in the conversation as the top team in the Missouri Valley. Already boasting resume-building victories against the likes of UNLV and Tulsa, it's Clear Wichita State is again a loaded mid-major. A New Year's Eve tussle at home against Creighton is going to be a dandy. Also, I'm already looking forward to whomever this team draws in their Bracket Buster matchup.
Strike Point Sports is one of the top college basketball handicapping groups in the country. They have turned a profit in four of five seasons with college basketball picks and since Nov. 13 they have brought their backers $5,600 in winnings. This Saturday they will have a 7-Unit Game of the Year and they are a perfect 5-0 on their top plays so far this year. You can Click Here to sign up.
---
Most Recent College Basketball Handicapping