2011 Kentucky Derby Post Position Analysis
by Robert Ferringo - 5/5/2011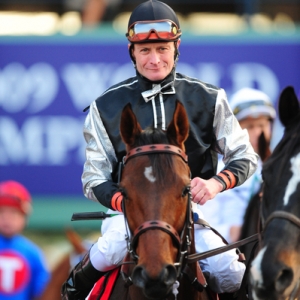 The Kentucky Derby post draw doesn't exactly have the cache of the NBA lottery draw, but the Kentucky Derby post position draw took place on Wednesday evening and the field for the Run For The Roses is now set.
Post positioning in the first of the Triple Crown horse races may seem like a random factor of little consequence. It's a race, right? The fastest horse should win regardless of where they start. However, historical trends and the styles and gameplans of the horses all conspire to produce a unique race at Churchill Downs year in and year out.
Also, with a full, jam-packed field of 20 horses, starting position can play a huge factor in not only how a horse is forced to run but also how far a horse has to run. Mounts starting in positions 16-20 are forced to run just that little bit extra, which could be the difference between winning and losing.
For instance, heading into yesterday's Kentucky Derby post position draw the two favorites were Uncle Mo (2.5-to-1) and Dialed In (4-to-1). However, today the situations are reversed, with Dialed in now the favorite at 3.5-to-1 and Uncle Mo now a 7.2-to-1 wager.
First and foremost, there is the dreaded No. 1 position. Last year that draw doomed favorite Lookin At Lucky, and the last horse to win the Run For The Roses from the No. 1 post was Ferdinand in 1986. This year 10-to-1 shot Archarcharch will occupy that post position.
There have only been three winners in the 135-year history of the Kentucky Derby that have won the race starting wider than No. 16. That is bad news for two of the early favorites: No. 18 Uncle Mo and No. 19 Nehro (8-to-1). Watch Me Go, a horse that would like to be out front with the pace setters, drew the No. 20 post and will have the "longest" race.
This year's post position draw marked just the second time since 1998 that the Derby reverted to its original format of having a blind draw. In previous years, the draw was a two-step draft in which the horse's name was picked randomly and then the trainer would choose one of the available positions. This year the horses were simply drafted into their post spot, leaving their position at the start of the race at the hands of Fate.
Dialed in was an obvious winner with the draw. Midnight Interlude (No. 15) and Mucho Macho Man (No. 13) have decent positions due to their "stalking" running style and the fact that pace setter Shackleford (No. 14) will be taking off in between them.
Soldat, a horse that won the Fountain of Youth running wire-to-wire, is among the "losers" of the draw, pulling the No. 17 post.
Traditionally posts No. 1 and No. 5 have produced the most Derby winners, even though post 1 hasn't given us a champ in nearly a quarter century. Each of those posts has given us 12 winners. After that, the historical "best" post positions are No. 4 (11 winners) and No. 8 and No. 10 (10 winners apiece). The No. 2 post has contributed nine winners.
One thing to keep in mind as to why the early posts have given us the most winners is that the 20-horse field is a relatively new invention at the Derby. And in the early 20th century a 10-horse field was pretty common.
No. 5 Decisive Moment (61-to-1), No. 4 Stay Thirsty (25-to-1), No 8 Dialed In, No. 10 Twinspired (33-to-1) and No. 2 Brilliant Speed (21-to-1) are occupying those historically favorable post slots.
Below are the Kentucky Derby post positions and the number of wins since 1900:
1 – 12
2 – 9
3 – 8
4 – 11
5 – 12
6 – 6
7 – 8
8 – 10
9 – 4
10 – 10
11 – 3
12 – 3
13 – 4
14 – 2
15 – 3
16 – 3
17 – 0
18 – 1
19 – 0
20 - 2
Here is the full draw for the 2011 Kentucky Derby post position:
No. 1: Archarcharch
No. 2: Brilliant Speed
No. 3: Twice The Appeal
No. 4: Stay Thirsty
No. 5: Decisive Moment
No. 6: Comma To The Top
No. 7: Pants On Fire
No. 8: Dialed In
No. 9: Derby Kitten
No. 10: Twinspired
No. 11: Master Of Hounds
No. 12: Santiva
No. 13: Mucho Macho Man
No. 14: Shackleford
No. 15: Midnight Interlude
No. 16: Animal Kingdom
No. 17: Soldat
No. 18: Uncle Mo
No. 19: Nehro
No. 20: Watch Me Go
Robert Ferringo will release his Kentucky Derby picks this weekend and last year he hit a 75-to-1 exacta and he expects his clients to clean up again for the 2011 Run for the Roses. The Kentucky Derby field is set and Ferringo has nailed down his picks and he thinks this year will be the most profitable Derby yet. Click Here to buy his predictions for only $20!