NFL Survivor Pool Strategy, Advice and Tips for Week 2
by Trevor Whenham - 9/12/2011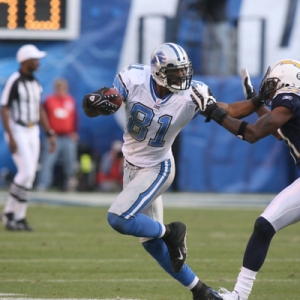 We're only one week into the NFL season and already there are likely many people who are looking for a Survivor Pool that will let them start over again because they are already on the sidelines. People who trusted seemingly logical squads like the Falcons or Chiefs are out of luck. Reasonable gambles like the Giants, Titans, Bucs and Rams faltered. People who swung for the fences with the Browns (like, sadly, I did in one pool I am in) or Steelers weren't rewarded for their daring. Even teams like the Chargers, Cardinals, and Jets made winning much harder than it needed to be.
You can't dwell in the past, so it's time to look forward to what this week has to offer for survivor pool players. We'll post some official survivor pool picks on Thursday, but today let's take a look at the best and the worst of the games on the menu this week:
The heavy favorites
As I write this there are five teams that are favored by nine or more points — the Steelers, Jets, Packers, Saints and Lions. As is often the case most of them don't seem as attractive from a survivor pool perspective as you might think they would given the wide gap in the NFL odds.
Pittsburgh is favored by more than two touchdowns over the Seahawks. While I have little respect for the Seahawks and their horrifying special teams I'd really rather not trust the Steelers until they show that their beatdown at the hands of the Ravens was just a fluke. A lot of people will pick the Steelers this week, but I wouldn't be in a hurry to be one of them.
Green Bay looked good in their opener, but picking a team playing on the road against a quarterback who just threw for 422 yards — even if he is a rookie — doesn't seem like the safest idea. Green Bay would be a good desperation pick, but there is no need to be desperate yet.
The Jets didn't impress me and the Jaguars were better than I expected,so I wouldn't pick New York. The Saints lost last time out and couldn't play defense at all, so having them favored by this much against a Chicago team that won nicely last week against a good team doesn't make a ton of sense. I'll pass on them.
That leaves just one team. Who would have guessed a few years ago that the Lions would be a logical nine-point favorite? As strange as that may seem they are very well positioned against a reeling Kansas City squad, and are the best of this group of favorites by a wide margin.
Games of interest
Beyond those five games there are five others that are interesting for one reason or another:
Baltimore at Tennessee
The Ravens were the most impressive team in the league last week. They were razor sharp on both sides of the ball, and ready to play.
There is a chance of a letdown since opening against Pittsburgh would have been such a rallying point for the team, but their talent advantage in this one is distinct. There's not a significantly better spot to use the Ravens until week 10 or 11, so it could certainly be argued that it makes good sense to use them here.
Oakland at Buffalo
Count me among the people who don't think that the Bills are a fluke. The Chiefs are in terrible shape, but the Bills caused that bad day for them as much as they did for themselves.
Ryan Fitzpatrick is confident and throwing great, and the defense is fired up. I'm not sure they can sustain it forever, but I expected them to be more than ready for their home opener. Against an underwhelming Oakland squad that means that the Bills could be a good pick — and would save some power teams for later weeks.
New England at San Diego
This hopefully shouldn't need to be said, but these teams are both very good, so picking either would be taking unnecessary risks here. People who win survivor pools avoid unnecessary risks for as long as they possibly can.
Philadelphia at Atlanta
This is a surprisingly tough game to call. In the opening week the Eagles were very good and the Falcons were really bad. The pick would be very easy if it was based just on that. It's not, of course.
The Falcons were a clear Super Bowl contender coming into the season, and one horrid game can't erase that. In my eyes taking the Eagles here would be too much of a risk.
St. Louis at New York Giants
This is a game where you absolutely need to follow the injury wires. Everyone on the Rams was hurt in the last game it seems — including much of the offensive core. If they aren't largely intact in this next game then they could be in real trouble.
Of course, I'd feel better about picking against the Rams if the Giants hadn't been so uninspiring last game.