NFL Survivor Pool Strategy, Advice and Tips for Week 9
by Trevor Whenham - 11/1/2011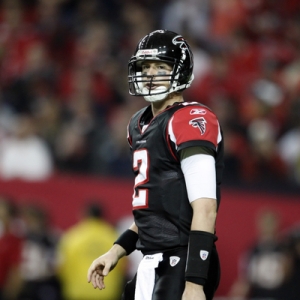 We're getting into tense times for survivor pools. The good news if your still alive in your pool is that you have a good shot at winning it because there are likely only a fraction of the people that started it still alive. The bad news is that a good portion of the people that are still alive probably know their stuff, so it's going to get harder and harder to keep winning.
At this point it wouldn't hurt to have some good advice to help you pick the right team. Hopefully this survivor pools strategy advice and predictions will qualify as that good recommendation.
Last week had a couple of big potholes. New Orleans broke a lot of survivor pool hearts with their inexplicable loss at St. Louis, while Arizona came close to doing the same before Baltimore pulled it out at the end. This week looks fairly straightforward, but then so did that Saints game last week.
The Heavy Favorites
As I write this there are a lot of lopsided games on the NFL schedule — fully half of the 14 games played have spreads of at least a touchdown. That is more than we have seen this year, and should provide plenty of opportunities for good survivor pool picks.
Unfortunately, it's not as good as it could be — just two of the seven heavy favorites are good choices in my eyes.
Atlanta is at Indianapolis. The Falcons have issues, but at this point betting against the Colts against almost anyone isn't a bad idea.
Houston is at home where they have been strong against a Cleveland team that doesn't travel well, is playing their third road game in four weeks, and has lost three of four. Houston should be comfortably able to win this one.
If there are two heavy favorites I like then there are five that make me uneasy.
New Orleans is favored by nine points at home against Tampa Bay. The Bucs can be tough, and the Saints were lousy last week, so I am nervous about backing them here.
Dallas is a 12-point favorite at home against Seattle. While I have little respect for Seattle, I sure don't trust Dallas after that debacle Sunday night. The Cowboys are a fragile team that could easily implode.
Denver is a lousy team and Tim Tebow is a disaster at quarterback, so they would be a nice team to pick against. The problem is that the Raiders are breaking in a new and very rusty QB, and don't make an attractive nine-point favorite.
The Patriots are also favored by nine points against the Giants. New England is very tough at home, but Tom Brady is coming off a rough game, and their secondary is decimated and vulnerable to a decent offense like New York's. I don't trust New England enough to invest my survivor pool life in them.
Philadelphia is favored by a touchdown at home against Chicago. While I don't really like the Bears, they are over .500, and though the Eagles have looked good recently it's still hard to forget how lousy they were for the start of the season. They make me very nervous.
Other Games of Interest
Green Bay at San Diego
If you are alive in your pool this long then you have probably used up the Packers already. For those that haven't, though, this could be a popular and reasonably sound spot.
The Chargers are on a short week and haven't been consistently sharp. The Packers have been brilliant, and have had a bye week to prepare. You could make a good argument for a Green Bay pick, and I wouldn't try to change your mind.
There could be better spots to use the Packers later, but there is always a risk in waiting too long to use an elite team.
San Francisco at Washington
It's amazing how quickly things can change. If you had suggested at the beginning of the year that the Niners would be a good pick here, I would have laughed in your face.
They have not typically traveled across the country well, they had a very questionable offense, and they have a brand new coach.
Now, though, I think they could be a very justifiable pick. They have been brilliant on the road this year, their coaching is great, the offense is much improved, and they are playing a struggling team that is shell-shocked after getting dismantled by the Bills.
New York Jets at Buffalo
If I was out of very strong picks and was in the mood to gamble, I'd feel pretty good about taking the Bills. They are unbeaten at home. The Jets haven't won on the road. Buffalo was very effective last week against Washington, and has beaten some good teams at home.
It's a long way from a lock, but it would make things interesting.
Doc's Sports has been dominating the NFL odds this season en-route to a 19-10-3 record and this NFL handicapper has helped $100 bettors earn nearly $3,000 thus far this season. Doc loves the NFL picks on this weekend's card and he expects another strong winning weekend. Click Here for packages and pricing info.