College Basketball Handicapping: Most Volatile Ranked Teams
by Trevor Whenham - 11/21/2012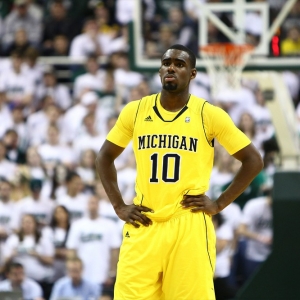 Sometimes in college sports there are teams that come into the season highly-ranked, and you have little doubt that they will remain highly-ranked throughout the season. More often, though, teams are highly-ranked because of their potential, but the real chance exists that they could fail to meet expectations and could fall out of the rankings entirely. College football this year provided a perfect example — USC came into the season ranked first overall, and the Trojans now sit with their season in shambles at 7-4. As we start the college basketball season here are four currently ranked teams that could stay where they are in the rankings or climb higher, or they could struggle and fall — perhaps out of the rankings entirely:
UCLA
At this point do you really trust Ben Howland? I sure don't. He sure seemed like the next Williams or Krzyzewski early in his tenure at UCLA when he climbed from 11-17 in his first year to the Final Four three straight years starting in Year 3. In the last four years, though, his time has been marked by underachievement, unflattering reports of his coaching style, and general chaos. Now he's got the strongest roster he has had in a long time, and he has the potential to be the class of the Pac-12. With a young roster full of guys with an eye directed at their NBA careers — and with star Shabazz Muhammad out of shape after dealing with injuries and eligibility issues — it would be easy for things to go right off the tracks. If things start to go badly for the team — and an eight-point loss to Georgetown wasn't a positive early indicator — then I have little faith that Howland is the right guy to calm his troops down and keep them on task.
Kentucky
John Calipari is the coach of his generation. Time and again his team is ripped apart by the draft, and the next year he just finds a way to come back stronger. It's remarkable, but every successful coach out there will tell you that sometimes things don't turn out like you hope they will. There is no particular reason to doubt that he can't do it again with Nerlens Noel and this group of youngsters — and no coach is more experienced at starting from scratch. Still, sooner or later you have to imagine that injuries, attitudes, or a lack of chemistry will stand in the way of the Wildcats fielding an elite squad — at least at the level they expect to perform at. Losing to Duke wasn't a fatal occurrence — or even a major issue necessarily — but it does wake you up to the possibility that even Calipari might not be invincible.
Michigan
I love my Wolverines, and I couldn't be more excited about where they are and where they are going. Even a blindly-loyal fan like me has to acknowledge the risk involved here, though. The team is ranked fourth in the country and has looked brilliant to date, but they are very young. If all goes according to plan then their top scorer, top rebounder, and top outside shooter will all be freshmen, and they'll be operating in an offense run by a sophomore point guard. If they struggle, though, then they don't have veteran leadership to fall back on — the only regular veteran is junior Tim Hardaway Jr., and he's not a vocal leader. John Beilein is a brilliant coach, but he has never had a player nearly as athletic as Glenn Robinson III, and he will have to adjust his long-held approaches accordingly. It's a good problem to have, but it's still a reality. On top of it all, the Big Ten is brutally tough this year, so teams could play well and still lose several games. This team could easily be a Final Four team. The possibility unfortunately exists, though, that they could falter and finish unranked and in the middle of the Big Ten pack. Remember, this is a team that won a share of the Big Ten title last year, yet it was a very disappointing first-round loser in the NCAA Tournament as a four seed.
Michigan State
Really, I could pick any of the ranked Big Ten teams because the conference is so incredibly deep and so top-heavy — three teams in the Top 4 and five ranked teams — that any team could find itself in trouble if it stumbles or if a major contributor is injured. The Spartans, though, are the one I am most concerned about — more so even than their in-state rivals. They will be relying very heavily on freshman Gary Harris offensively. He's a massive talent, but he's young and will feel a lot of pressure — always a concern with any freshman. Early on they have also shown real issues with their outside shooting, and their rotation isn't entirely clear. I can make the argument that this team has the ability to be a Final Four squad, but I can also sketch out ways it could all blow up for them. It's not certain how it will all turn out.
---
Most Recent College Basketball Handicapping