Handicapping the Worst NBA Teams
by Trevor Whenham - 11/21/2012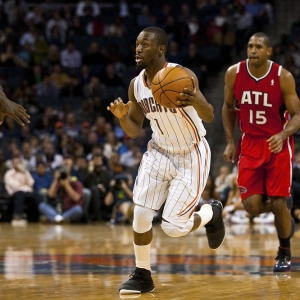 There is a dogfight atop the NBA right now, with several teams fighting to prove that they are elite contenders that have what it takes to go all the way in the playoffs. At the opposite end of the spectrum there are teams that are in a far more pathetic but almost as crowded fight to determine which team is absolutely the worst in the league — and will have the most ping pong balls in the draft lottery hopper as reward for their ineptness. So, which team is worst in the NBA right now? Let's take a look:
Washington Wizards
Last year the Wizards started out with eight straight losses. This year they were clearly determined to outdo themselves, and with nine straight losses they have done just that. They have the schedule to potentially extend this streak well into double-digits. Only one other team in history has started so poorly two years in a row — Memphis lost eight straight in 2001 and 13 in a row the next year.
The base issue for the Wizards isn't too tough to figure out — they have scored the fewest points in the league, and only Sacramento (more about them soon) has as big of a negative margin between points scored and points allowed. Their leading scorer, Jordan Crawford, is averaging just 12.2 points per game. Rookie Bradley Beal is second at 11.7. Neither is particularly efficient. In fact, no one on the team has been. Some relief is in sight soon — Nene could return from injury this week, and John Wall won't be too far behind him. Wall, in particular, will help run things on the floor. He's not a miracle worker, though, and there just isn't a whole lot to work with.
Perhaps the toughest thing the Wizards have to overcome is the total incompetence of coach Randy Wittman. Sure, he doesn't have much to work with, but he's making a total mess of it. He rotates players like a hockey coach, and he doesn't let any given lineup play together long enough to build any chemistry. He has taken a team with little confidence to begin with and has managed to destroy what confidence was there. With Wittman at the helm the Wizards will be tough to beat in the race to the bottom.
Sacramento Kings
If anyone can beat the Wizards, though, it's the Kings. They sit at 2-8, and at 1-8-1 ATS they are even worse than the public thinks they are. The clearest sign of just how bad things are is that the Kings have already had at least one players-only meeting — and there is a rumor that there have been two. Players-only meetings are never good, and they should never be necessary this early in a season.
The team is shooting terribly — below 30 percent from three-point range through 10 games. The only category that the team leads the league in is suspensions — DeMarcus Cousins and Thomas Robinson have both missed time for a lack of discipline already in this young season. That kind of on-court circus is the problem of the head coach, and in Keith Smart the Kings have one as bad as Wittman. He runs a very deep bench, but he seems to do it almost randomly. He has four pretty talented point guards on the roster, but he has been totally hopeless managing them. Smart has transformed Tyreke Evans from a thrilling talent to a wasted shell of a player.
The biggest thing the Kings have going for them in the race to the bottom is that they play in the deeper Western Conference, so there are more tough games on the schedule. They have a two-win lead on the Wizards, though, and with teams this bad two wins is a lot. I still give the edge to the Wizards.
Cleveland Cavaliers
Kyrie Irving is a very, very good point guard. He's also unfortunately out of action for a month or more with a finger injury. That's a huge blow to the Cavs — obviously. It's a big drop off from Irving to the second option — whoever that is — on the team, and because Irving eats up so many minutes the alternatives haven't had much playing time. While it's a huge blow, I still think that over the long term this is a better team than the earlier two on this list. They have a bit more talent, they can score more, and their coaching is better. Cleveland could finish last, but I'm not betting on it.
Detroit Pistons
The Pistons also opened with eight straight losses, but they have won two of three since, and they are looking surprisingly competent lately. They lost by only two to Oklahoma City and four to Orlando in their last four as well, so they are reasonably competitive.
What the Pistons have over the rest of these teams is their depth. They aren't a championship-caliber team by any means, but there are bright spots. Kyle Singler has been a pleasant surprise off the bench, and Andre Drummond is progressing way ahead of expectations. Brandon Knight is manning the point reasonably well, and Rodney Stuckey can be useful. Most impressively, in his third year Greg Monroe has emerged as a solid player up front. This team isn't going to be good, but they won't be as bad as the others.
Charlotte Bobcats
Last year Charlotte was historically bad, so it seemed likely they would be serious players for the cellar again this year. So far, though, they have been the biggest surprise of the season. They are 5-4, and they are led by brilliant play from Kemba Walker and a strong start from Michael Kidd-Gilchrist. They are likely to adjust downward at some point, but given their strong start it would be an insult to discuss them with this bunch of losers right now.
Doc's Sports is offering $60 worth of member's picks absolutely free – no obligation, no sales people – you don't even have to enter credit card information. You can use this $60 credit any way you please on any of our top NBA handicappers. Click here for more details and take advantage of this free $60 picks credit today.