College Basketball Handicapping: Teams Worse Than Nonconference Records
by Trevor Whenham - 12/26/2013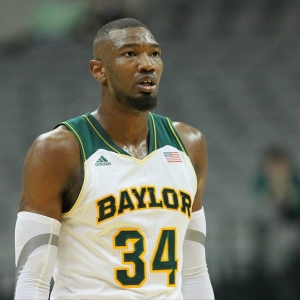 As we head into the start of conference play in college basketball, it is very important that we don't get fooled by records and rankings that can make us think that teams are better than they may actually be. If we give a team too much credit heading into conference play then we can be destined for struggles and losses early in conference play until we can adjust and adapt.
Here are four teams that could find themselves performing in the new year at a lesser level than they have so far:
Oregon Ducks (11-0)
The Ducks are scoring points in bulk — their 90.3 points per game average is the best in the nation. Given that, their high ranking, and their unbeaten record, this is a team that bettors are going to be paying attention to. The problem is, though, that it is all but impossible to have any faith in their ability to keep this up in conference play. The team has just not been tested — their two biggest tests have been against Georgetown and a struggling BYU squad. They have eclipsed 100 points four times. While that is impressive, two have come in overtime, and the other two have come against Western Carolina and San Francisco — hardly powerhouse squads. The Pac-12 still isn't the best conference in the world, but they are solid and certainly much tougher than what Oregon has been used to. Their defense is more than suspect — it has failed to overpower even this weak schedule they have faced. It's hard to believe that their offense can continue to be as good as it has been, and that could make wins harder to come by once conference season starts. Their first two games in conference play are tough ones at Utah and Colorado. We'll know a lot more about this team after that point, and it's hard to believe that fans will like all of what they see.
Duke Blue Devils (9-2)
Jabari Parker has been at least as good as expected, and the team shoots the lights out, scores the ball, and is more fun to watch than any Duke team Coach K has ever had. Just imagine for a second, though, if this team wasn't Duke with all of the esteem and tradition that that name suggests but rather just some random team in a major conference. They have played three ranked teams so far — losing fairly convincingly on neutral courts to both Kansas and Arizona and only beating a Michigan team that is far from ranked right now. They also beat a 4-8 Vermont team by just a single point at home. Now, if that team wasn't Duke, is there any way that they would be ranked as high as ninth? It's hard to believe. Their rebounding has been very soft. While they are improving defensively, and confounded Michigan, they are still very much a work in progress without the ball. Heading into a deep and very tough ACC it's hard to imagine them having the success a top ten team is supposed to have.
Baylor Bears (10-1)
This team beat Kentucky on a neutral court, so there are things to like here — though Kentucky could also easily be on this list. This is a solid team that deserves a lot of respect. I just don't think they are nearly as good as their No. 11 ranking would suggest. They have a bad habit of playing down to weaker opponents. While they haven't lost such a game yet, they have come close, and they will sooner or later. Point guard Kenny Chery is fun to watch because he is undersized and electric, but it is very hard to believe that he will keep shooting at better than 60 percent inside the arc, and when he comes back to earth a bit the team will suffer. Seven-footer Isaiah Austin has also been a big force, but teams are going to start to get better at dealing with him, and he'll start taking more fouls as a result. I don't expect this team to crash and burn, but the Big 12 is very good, and they will encounter issues — just like they did in their lone loss against Syracuse.
Wichita State Shockers (12-0)
The Shockers are a different case than the other three on this list. The Missouri Valley Conference is not as strong this year as it has been in other years, and the Shockers have a legitimate shot at running the table this year. Combine an unbeaten record — or at the very least a very impressive one — with last year's Final Four run, and you have a team that public is definitely going to buy into heading into the postseason. Their four biggest wins so far, though, have been against BYU, Tennessee, St. Louis and Alabama, though, so we really have no idea of how good this team is or how they really stack up against elite competition. We're flying blind, and given that, it will be too easy to give the team too much credit.
Read more articles by Trevor Whenham
---
Most Recent College Basketball Handicapping