College Basketball Handicapping: Tournament Contenders and Pretenders
by Trevor Whenham - 3/5/2013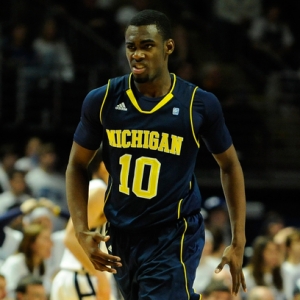 It has been a crazy season for top-ranked teams. It seems like every week several teams climb the polls only to lose — and often in embarrassing fashion. Through the end of February we saw Top-5 teams lose to unranked squads 19 times — the most in five years. No team has been able to consistently prove that they are exceptional. It's just a matter of which faults you can live with.
With so much uncertainty at the top of the polls, the NCAA Tournament is truly wide-open. There is no great team in the Top 10, but there are some contenders and some pretenders amongst the group. Here's a look at how the 10 teams break down:
Contenders
Gonzaga
They have only lost twice. They have outscored opponents by 0.3 points per possession — a ridiculous feat. Kelly Olynyk is a beast inside who converts shots into points at a crazy rate. They are deep, and their coaching is as good as it gets. They don't secure defensive rebounds at the rate I would like, but they have the best chance of any mid-major since UNLV of winning it all. In a stronger year overall they might not measure up, but I sure won't rule them out.
Indiana
The Hoosiers have raised some eyebrows by losing at Illinois and Minnesota recently. If I had to pick the best team in the country, though, I would still pick the Hoosiers. With Cody Zeller and Victor Oladipo they have two very elite powers. They are tested and proven through an extremely tough schedule, their defense is strong, and they are well-coached. The team is legitimate — especially if they get to play tournament games in Indianapolis.
Duke
Without Ryan Kelly I didn't like this team that much. They were letting teams sink baskets at an alarming rate. Kelly missed 13 games, but since he has returned the team has changed instantly and significantly. He can score, but he is a much better defender. I don't put the Blue Devils among the top tier of contenders, but they are certainly a factor — especially with Coach K at the helm.
Kansas
Defensively this team is as good as any in the country, and that is going to have a big impact on the tournament. The offense has been a bigger concern through the season, but over the last month they have really improved. Elijah Johnson has really stepped up his game to lead the way. That defense could be a huge factor here.
Louisville
If I didn't pick Indiana as the top team I would pick Louisville. Their defense is as sound as we have come to expect. Offensively they are far better than last year's team, and that team went to the Final Four. Pitino is as good as any coach in the country, and he leads a very dangerous squad.
Pretenders
Georgetown
I really like Otto Porter, and there is no denying how impressive their win streak has been. The biggest reason I just can't buy into this team as a real contender, though, is their offensive efficiency. They are scoring at just 1.03 points per possession — good, but far from elite. They play slow but can't always control the tempo, so their lack of efficiency could find them in an insurmountable hole against a good, fast team that gets hot.
Michigan
It crushes my soul to have the Wolverines in this category. I can't deny it, though. This team has recently looked like what they are — a very promising but extremely young squad. Trey Burke is a total freak, but the rest of the team lacks consistency, and their focus recently has been far from what it was early on. If they played at their very best they would be tough to beat. Their best hasn't been seen for a long time, though, and I am not optimistic it will return.
Michigan State
This team has recently lost to Indiana, Ohio State and Michigan. None of those losses by themselves would be fatal. Losing all of them, though, makes it hard to believe that this team can win it all.
Kansas State
They are the second-best team in the Big 12 behind Kansas. So what? The league isn't nearly as impressive as it could be. The Wildcats have lost the four games against the three best teams they have played — Gonzaga, Michigan and Kansas twice — and weren't at all competitive in three of those four games. Not this year.
Miami
Sometimes there is just a team that you can't buy into. Miami is that team for me. I just don't like them.
Read more articles by Trevor Whenham
---
Most Recent College Basketball Handicapping