Horses That Can Win the 2013 Kentucky Derby
by Trevor Whenham - 4/24/2013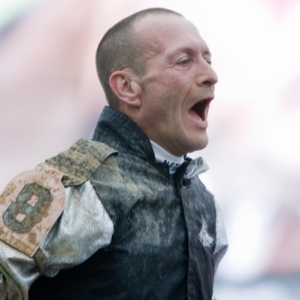 The field is coming into focus for the Kentucky Derby. By now we know that any horse that enters the race has a chance to win it. Mine That Bird taught us that emphatically. There are some real contenders and some horses that are less likely to win, though. If I had to limit the likely field of 20 to something more manageable, then I would identify these six horses that can win the Kentucky Derby (odds to win the Kentucky Derby are from Sportsbook.ag):
Verrazano (+350) - Todd Pletcher could have five starters this year, and I think this is his best. I'm not alone in that — he's the likely Derby favorite. I'm not thrilled that he has raced only four times, but he has won each time. His last race in the Wood Memorial wasn't overwhelming, but he got the job done and showed some grittiness. The breeding is elite, he is visually stunning, and he's the one to beat.
Orb (+450) - His win in the Florida Derby was as impressive as any this year. He chased down Itsmyluckyday then switched gears and made a joke of things. Trainer Shug McGaughey has been around long enough that he has seen everything twice, so his obvious excitement about this horse means a lot. His two grandsires are certainly impressive — A.P. Indy and Unbridled — so we know he'll handle the distance. It will take a lot to convince me not to bet solidly on this horse to win.
Revolutionary (+600) - I wasn't that impressed with his Louisiana Derby win, but a horse from that race just dominated the Illinois Derby next time out, so maybe it was more impressive than it looked. He'll be badly overbet because Calvin Borel has been named to ride. The king of Churchill Downs is riding terribly right now, but you can never rule him out in this race, and the horse suits his aggressive style.
Vyjack (+1000) - There was lots of drama here because his trainer had to fight to get a license in Kentucky. He also has had to overcome a lung infection that popped up in the Wood Memorial. That seems to have been cleared up — thanks in part to the use of a hyperbaric chamber — so if he holds up through training he'll be worth a look. He likes to make a single move from the back of the field, so he'll need lots of luck on Derby day.
Oxbow (+2400) - I am unapologetically sentimental, so this horse will be impossible for me to pass over. Trainer D. Wayne Lukas is an all-time legend who has gotten a bit of his groove back the last year or two after a decade of struggles. Jockey Gary Stevens, my all-time favorite rider, came back this spring just before he turned 50 after bad knees forced him into retirement far too early. The two have been magic together in this race. They won together in 1988 with WInning Colors, and in 1995 with Thunder Gulch. Now they have a chance to turn back the clock. This horse has had lousy luck so far, but he has the talent to make some noise, and he is working very well.
Governor Charlie (+3500) - Bob Baffert looked like he was on track to have just as many starters as Pletcher has, but luck has not been on his side. This is his last hope, and he's dealing with a minor foot injury, so he's far from a certain starter. He needs to improve, but his last race in the Sunland Derby was very impressive, and he is the grandson of Derby winner Real Quiet. The price will be right on this one.
Notes on four key contenders who aren't on this list:
Goldencents (+450) - I respect the Santa Anita Derby winner and his connections, but I question his ability to handle the distance. More significantly, the front-end pace of this race is lacking, so he could be forced to try to run away with the lead and hang on. That's very hard to do in this race.
Normandy Invasion (+700) - He was quite impressive in the Wood Memorial, finishing just behind Verrazano and giving the likely Derby favorite all he could handle. I'm not convinced he can run so well anywhere other than Aqueduct, though, and Churchill Downs is a much different place.
Itsmyluckyday (+1200) - I have a sentimental attachment here because his sire, Lawyer Ron, was a great horse who died at just six years old, so this is the last crop of his two three year olds we'll ever see. I'm just not convinced he can advance enough off his last start, though, or that he can run at his best outside of Florida.
Overanalyze (+1800) - He was a legitimate winner of the Arkansas Derby. That race scares me, though. Smarty Jones and Afleet Alex won the Derby off that race in consecutive years in 2004 and 2005, but since then Lawyer Ron, Curlin, Papa Clem and Bodemeister have all been costly disappointments at Churchill. Besides, Overanalyze was pathetically slow in that race, and Todd Pletcher hardly dominates this race.
Want free Kentucky Derby picks from some of the best horse racing handicappers around? Doc's Sports offers $60 in free Kentucky Derby picks that you can use on any of Doc's Sports horse racing handicappers. This offer comes with our no obligation guarantee, and no credit card is required. This credit can be used for any of the Triple Crown races or for any sport and handicapper at Doc's Sports. Click here for more details and to take advantage of this free $60 picks credit today.
Read more articles by Trevor Whenham