NCAA Basketball Handicapping: Louisville Flying Under the Radar
by Trevor Whenham - 3/4/2014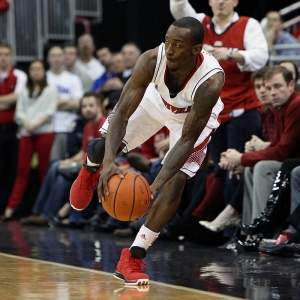 It would be tough for a defending National Champion to be more under the radar than Louisville has been this year — especially a well-regarded program sitting in the Top 10 nationally. It's not that they have been forgotten, but despite their experience they aren't being talked about as a top-level tournament contender. Sportsbook.ag has them installed as just the 10th choice to win it all at +2000. So, should they be somewhat overlooked? Or are they unfairly being overlooked? It's a question without an easy answer.
Here are eight factors to consider when pondering that question:
Memphis is their nemesis: The Cardinals had better hope that they don't wind up facing the Tigers again in the postseason. Louisville is an impressive 13-1 against all the AAC teams not named Memphis and 0-2 against the Tigers. They have a bit of an excuse in the recent second loss because they came in on just one day of rest, but they can't fall back on that excuse heading into the postseason, and Memphis limped into the game in rough form, too. Memphis is a good team but not a great one. If the Tigers are able to own the Cardinals, then what other elite teams will be able to do the same? Josh Pastner and company have provided the blueprint for beating them.
Solid on the road: The Cardinals are a solid 8-2 away from home, and the two losses — at Kentucky and Memphis — are both respectable. Oddly, they have shot free throws five percent better away from home than at home, too, so they are reasonably comfortable traveling. You don't get home games when it matters in March, so this is definitely a factor in their favor.
Schedule: Ouch. A team of this caliber wants to finish strong to secure the best tournament seed possible. The Tigers are not aided by an easy string of games to cruise to the end of their season. They finish the regular season against two ranked teams — at SMU and at home against UConn. Then they face an AAC Tournament that is going to be very tough with five ranked teams in the field. The good news is that the team has a real chance to impress and climb up the seedings ladder if they are able to run the table.
Balance: On the surface, at least, this is a balanced team. They have a Top 15 offense and a Top 10 defense. The challenge, though, is that the closer you look at the numbers the less impressive they are — especially on offense. The bottom of the AAC is as weak as the top half is strong. Louisville has scored more than 0.2 points per possession more against the weakest teams than against the four best opponents. In fact, their offensive numbers against the top four teams — 0.99 points per possession — are more adequate than impressive.
Defensive rebounding woes: The team lost Gorgui Deng to the draft last year, and Chane Behanan was dismissed earlier this year for disciplinary reasons. The defensive rebounding that was a strength last year has become a glaring weakness this year. They aren't terrible on the defensive glass, but they are only average, and it will continue to be more and more of a challenge as games get tougher to overcome this.
Smith being Smith: Russ Smith was a very special player last year, and he was a huge part of the reason there is a banner in the rafters. This year he has been even better. He is a special player and is among the top guards in the country. He's the biggest asset the team has, and he makes them better than the sum of their parts.
Harrell is a wild card: The difference between a nice year and another spectacular one could be Montrezl Harrell more than any other factor. The sophomore has faced a massive challenge without Deng and Behanan around, but he has been mostly brilliant. If he can elevate his game in the postseason like so many great players can, then he will be a story well into early April. The glaring concern, though, is his free throw shooting. It's just awful. He is shooting 46.8 percent on the year, and that's something that teams can and will exploit in tight games.
Pitino: Rick Pitino is still coaching this team. That's a very good thing. There are coaches in the country as good as he is but none better. He's a massive asset at a time of year when coaching matters more than anything else.
Read more articles by Trevor Whenham
---
Most Recent College Basketball Handicapping