NBA Finals Betting: Series MVP Odds and Expert Predictions
by Alan Harris - 6/2/2015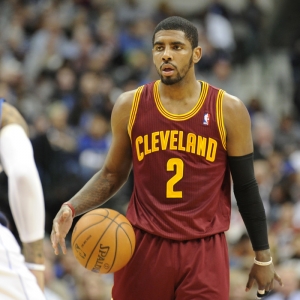 With the NBA Finals getting underway on Thursday night in Oakland, let's take a look at the odds to win the Bill Russell Award (Series MVP) from our friends over at Bovada. In this article I will go over some favorites as well as long shots and try to provide readers with the best value bets to make for what should be a great series starting on Thursday night.
Stephen Curry (Golden State) - -175
LeBron James (Cleveland) - +170
Free $60 in Member NBA Picks No Obligation Click Here
Klay Thompson (Golden State) - 12/1
Kyrie Irving (Cleveland) - 12/1
Draymond Green (Golden State) - 14/1
JR Smith (Cleveland) - 50/1
Tristan Thompson (Cleveland) - 50/1
Andrew Bogut (Golden State) - 100/1
Harrison Barnes (Golden State) - 50/1
Andre Iguodala (Golden State) - 125/1
Timofey Mozgov (Cleveland) - 200/1
In the past, this award has usually gone to a "star player" when the votes from the various media members are tabulated. However, last year Kawhi Leonard took home the hardware at 20/1, and this year we believe the same type of thing could happen. Here is one long shot from each side that has a chance to win the award.
Kyrie Irving (Cleveland) - 12/1
It's no surprise to anyone that Kyrie Irving is coming into the series a bit banged up, but the kid is a warrior, and we expect him to both be in the starting lineup and play well by the time Game 1 rolls around on Thursday. Irving is having an excellent 2015 Playoffs, averaging 18.7 PPG, 3.7 APG and 3.3 RPG while shooting 43.6 percent from the field. He has been even better than that from behind the arc, shooting an absurd 48.1 percent from 3-point land. Everyone knows that the Cavs will run their offense through LeBron, but his price of +170 just isn't appealing enough for us to make a play. The Cavs are going to need to get scoring, among other things, from players in their lineup besides James, and Irving is just the kind of guy that can fill up the score sheet. Throw in the fact that Steph Curry, who isn't a great one-on-one defender will be on him at most times, and we think that there is excellent value in Irving at 12/1 to win the Bill Russell Trophy if the Cavs go on and win the title.
Draymond Green (Golden State) - 14/1
Just like last the 2014 winner of this award, Leonard, Green is the type of defensive-first player that you wouldn't expect to win an MVP award. Like Leonard, however, Green gives Golden State enough on the offensive end that he will be a factor in the voting when it's all said and done. Green is having an excellent 2015 playoff season for the Warriors, averaging 14 PPG, 10.8 RPG and 5.1 APG in addition to playing the same kind of defense that helped him get named to the All-Defensive First Team at the end of the season. Green was thought of as just a role player coming into the season, but he's improved every game since opening night and is now a vital part to the Warriors success. Throw in the fact that Klay Thompson's status is still up in the air as of Tuesday morning, and we think that Green is going to be huge for the Warriors one way or another in this series. Even if Thompson does play early on in the series, he's not going to be 100 percent, and this will allow the Cavs to change their defensive sets in order to shut down Curry a bit more. This will give Green a chance to rise up and be the second option when the Warriors have the ball. His ability to guard all five positions on the floor in addition to his offensive game already made him a sleeper in the MVP race, but with Thompson ailing, grabbing Draymond at 14/1 may turn out to be one of the smartest bets you can make going into the series.
Alan Harris finished up the month of May, his first here with the team at Doc's Sports turning a profit of $2,045 on the diamond. He is now an impressive 14-7 (67%) in his plays ranked 5 Units and higher and he's looking to add to the profits here in June. He will also be handicapping the WNBA starting on 6/5 and the CFL, kicking off on 6/25 as he looks to continue to bring in cash for his clients during the long summer months. You can find more info about his picks here. Also, get $60 worth of free picks from Harris - these are the same high-quality picks that members get every day - free and with no obligation. Click here for a quick signup.