NFL Survivor Pools Strategy Advice and Predictions: Week 14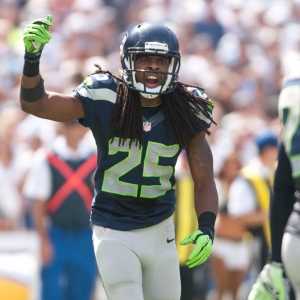 We are pretty much at the end of the line for Survivor Pools for most people this year. Most pools have been won or are right down to the end. Because there have been a few really brutal weeks this season, and they have been well spaced out, there is a good chance that even second-chance - or third- or fourth-chance, for that matter - pools are over, too. It's time to retire this article series for another year, but before we do let's take a last look at what options are out there. We'll split the games this week into two categories. New blood features two games that you could feasibly pick and which feature teams that you very likely haven't picked so far this year. The usual suspects, on the other hand, are the teams that are attractive plays but which come from the same group of teams that are most frequently playable - and have probably already been played if you are well into your season.
New Blood
New York Jets vs. Tennessee Titans: Here is a pick that is reasonably attractive and a team that likely hasn't been used by any of you still alive in season-long pools. The Jets have won two in a row and are in a three-way tie for the two wild-card spots in the AFC. Ryan Fitzpatrick has found his mojo - as much as such a thing is possible, anyway - and he and the team are playing reasonably well. At 3-9, on the other hand, the Titans are firmly in the realm of a wasted season. They can have big days - they scored 42 points last weekend against the Jaguars, for example. They just struggle to maintain the momentum in consecutive games, and they have more holes and issues than you can count. If the Jets are the team that they want us to believe they are - and that they should be given their roster - then this is the kind of game they simply must win at home. This is a worthy pick.
San Francisco at Cleveland: How bad are the Browns right now that you could actually reasonably consider picking the 49ers in this spot? Ouch. San Francisco is far from a good team, but they are much-improved with Blaine Gabbert at the helm. They have had rough times galore this year but seem to have settled in and started just playing ball. Cleveland, meanwhile, is a soap opera. Johnny Football is back in at starter, but it's hard to be at all optimistic about that. There are stories about coach and players not getting along and so much more ridiculousness surrounding the team. They could easily have quit on things. This isn't a great pick - the Jets are much better - but if you are looking for something different and most of the usual suspects are off the board then I guess you could do worse.
The Usual Suspects
Kansas City vs. San Diego: This one is a no-brainer. The Chiefs have won six in a row and are playing as well right now as any team not named after a panther. They are focused on the wild-card hunt and know they need to keep winning. This is a rivalry game of sorts but a very manageable one. San Diego is a mess right now. The offense can work well at times, but not with any consistency, and they just aren't good enough - especially in a venue this tough to play in. This one shouldn't be close, and Kansas City would be an easy pick. Stats from Yahoo suggest that this is the runaway first choice this week.
Green Bay vs. Dallas: The Packers are not easy to love right now with their issues and injury-ravaged receiver corps. They are the far superior team here, though, given the QB mess in Dallas. Green Bay should be able to win this game easily - even at less than full strength as they are.
Denver vs. Oakland: Oakland looked like a legitimate playoff threat earlier, but they have since lost a lot of that mojo - they have remembered that they are the Raiders, in other words. The defense just isn't good. Denver has been impressive under Brock Osweiler - easily the most shocking thing that has happened this season in my eyes. The Broncos have lost only once at home this year, and it's unlikely that they add a second one here.
Seattle at Baltimore: The Seahawks aren't the team on the road that they are at home traditionally, but they are still a fit here as a pick. Seattle has shaken off their early-season slumber and has won three straight. They may not look like a team ready to defend a championship, but they certainly look like a playoff team. Baltimore definitely isn't a championship team - unless Matt Schaub can win a championship for most consistently awful interceptions. They are ridiculously banged up, and unless they could play the Browns every week they aren't likely to have what it takes to win many more - including this one.
Read more articles by Trevor Whenham