Free NBA Picks for Adjusted Series Odds Prices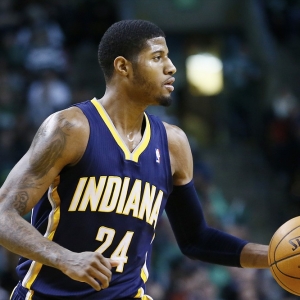 One of the most interesting ways to bet on the NBA Playoffs is series price prop bet odds. Not only are they released before each round's series get underway, but they are also constantly updated as the each series progresses through the best-of-seven format. It is like live in-game betting on a more drawn out scale.
BetOnline has recently reshuffled the deck for its NBA series prop bet odds, and there are two that stood out in my mind as solid value plays with one being on a favorite and one on an underdog.
Top Favorite: Charlotte Hornets (+290) vs. Miami Heat (-350)
This Eastern Conference best-of-seven matchup will play Game 2 on Wednesday night at Miami with the Heat favored by 4.5 points by BetOnline. Before Game 1, this was perceived to be a fairly tight matchup between two Southeast Division foes that finished the regular season with identical 48-34 records, but Miami now has the clear edge following a 123-91 romp on Sunday in the series opener as a 4.5-point home favorite.
The series price before that lopsided win had the Heat listed as -150 favorites to win with the odds on Charlotte set at +130. The early money on the Hornets pushed these numbers down leading up to Sunday's start. I thought there was some tremendous value in Miami at that time and I would be willing to bet on the Heat again despite the much higher risk in the current betting odds.
The Hornets are a solid team, but they are up against a team that nobody in the Eastern Conference wanted to face in this year's playoffs. We all know how well Miami has played since the All-Star break with the addition of veteran Joe Johnson, and even more impressive is how this team has still flourished despite losing its top scorer in Chris Bosh.
While I love the veteran leadership with Johnson joining forces with the likes of Dwyane Wade and Luol Deng, I also love the way third-year center Hassan Whiteside has responded since getting another chance to join the starting lineup.
The main reason I am willing to ride the Heat right now at a much higher series price is motivation. They know that they can win the Eastern Conference with this lineup and they also know that road to the NBA Finals goes through Cleveland and LeBron James. Look for another big win on Wednesday night in a series that will not go more than six games.
Top Underdog: Indiana Pacers (+210) vs. Toronto Raptors (-250)
This best-of-seven Eastern Conference series is tied at a game apiece after the Pacers stunned Toronto 100-90 in Game 1 as seven-point road underdogs only to lose the next game on the road 98-87 as eight-point underdogs. Game 3 is scheduled for Thursday night in Indiana, with the home team listed as a slight 1.5-point underdog.
For many of the same reasons that I like Miami as a heavy favorite to win its opening-round series, I am going with the favorable odds on the Pacers to win theirs. They clawed their way into the playoffs as the No. 7 seed in the East with an overall record of 45-37 that included a 6-1 run in their last seven regular-season games.
That one setback came on the road against the Raptors in a 111-98 loss as 5.5-point favorites. This helped contribute to the opening series price odds of -400 for Toronto and +320 for Indiana. It would be pretty easy to point out the Raptors'collapses in the opening round of the playoffs the previous two seasons as favorites as my rational for this pick, but I am banking heavily on Indiana's past success in the postseason carrying this team to at least one more round with a few seasoned playoff veterans leading the way.
In the Pacers' win in Game 1. Paul George relived his former postseason glory with a game-high 33 points while going 12-for-22 from the field. Even in Monday's loss he led the way again with 28 points and an 8-for-15 night shooting the ball. Toronto has some serious star power in Kyle Lowry and DeMar DeRozan, but be careful not to discount the value that the experience of actually winning a playoff series brings to the table.
Read more articles by Dave Schwab