NFL Survivor Pool Picks and Advice: Week 14
by Matt Severance - 12/6/2017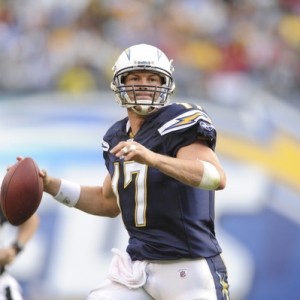 The "heyday" of my football life so far when it comes to the NFL is questionably those Chicago Bears teams from about 1984-88 when they had the most ferocious defense in the league and were perennial Super Bowl contenders - I still can't believe only the '85 Bears won it all.
I mention this because growing up big hits were what you remember most in the NFL. They were prevalent in video games, weekly highlights, etc. It was football! Remember when Green Bay Packers defensive lineman Charles Martin body-slammed Bears QB Jim McMahon to the turf in 1986? Now, that wasn't a big hit but basically a bounty. That did two things: 1) ensured I would hate the Packers forever; 2) essentially ended the Bears' chances of repeating as Super Bowl champs. They haven't found a good quarterback since. But I digress.
Martin got suspended just two games back then - these days, he's probably getting half a season. How is this relevant to today? I've not seen a more physical game in years than Monday's Steelers-Bengals matchup. There were dirty hits after dirty hits, guys getting carted off left and right. On Tuesday, the media was criticizing the NFL, but I thought it was great (I don't ever wish anyone to get injured). It reminded me of those Bears teams. But, with health concerns these days, any big hits are penalized and lead to fines or suspensions.
The Bengals really hosed me, too. They had a 17-0 lead at one point and I would have won my weekly Confidence Pool while also having moved into first for the season had they held on. Being the Bengals, they kept making stupid penalties and lost 23-20 to the Steelers on the final play.
From a Survivor perspective, there were no earthshattering upsets in Week 13. I actually predicted desperate Seattle would knock off the red-hot Eagles, and that happened. The Bears were favored at home against the 49ers but of course lost because that's what the Bears do as favorites under John Fox. I suppose the biggest shock was Kansas City's free-fall continuing with a shootout loss at the Jets. Pretty chalk week overall, though.
We are at the three-quarter pole of the season in Week 14 with just four regular-season games remaining. Some playoff berths could be clinched this week. Here are the picks, with the chosen team listed first.
First Down
LA Chargers vs. Washington: The Bolts could become a rare team to start 0-4 and make the playoffs as they are now tied for the AFC West lead with the Chiefs and Raiders. I'm really glad I was getting a snack during my fantasy football draft back in August. Why? I was supposed to be notified when it was my turn but accidentally left autodraft on. The pick: Keenan Allen. He's the hottest receiver in the NFL and a big reason why I should be in the finals next week.
Second Down
Buffalo vs. Indianapolis: I was going to consider the Bills for the top spot here because they still have plenty to play for, while the Colts appear to have all but quit under lame-duck coach Chuck Pagano. However, Buffalo might have to start rookie Nathan Peterman under center if Tyrod Taylor can't play due to a bruised patellar tendon. Peterman looked lost in a five-pick first half in his lone start earlier this year at the Chargers. Don't touch the Bills if it's him.
Dallas at NY Giants: The Cowboys are on extra rest and maybe figured something out in last week's win over Washington to end a three-game skid. The Giants players likely will mail it in from here on out with Coach Ben McAdoo and GM Jerry Reese fired this week. Hey, if you don't have anyone to impress, why try hard?
New England vs. Miami (Monday): No Rob Gronkowski for the Patriots as he was suspended one game for a truly dirty hit last week vs. the Bills - he should have gotten at least two games. New England might not cover a big spread here but won't lose to the Cutlers.
Green Bay at Cleveland: This could be a major trap game for the Packers. All the guys on that team know Aaron Rodgers will be back next week, so how can they not overlook the winless Browns a bit?
Third Down
Cincinnati vs. Chicago: Heading into last week's games, I had circled the Bengals as a legitimate Survivor Pool selection this week. But not in the wake of that slugfest with the Steelers on a short week. Cincinnati is going to be totally banged up and flat. Shoot, the Bears might even ruin their draft position with an upset win here.
Baltimore at Pittsburgh: Yep, I think the Steelers are so physically battered after that Monday night bloodbath that they are upset at home by the Ravens. It's almost not fair Pittsburgh has to face Cincinnati and Baltimore in back-to-back weeks.
Oakland at Kansas City: The Chiefs are imploding right now, but it's one of those tough 10 a.m. Pacific time starts for the Raiders.
Atlanta vs. New Orleans (Thursday): The Falcons are much more desperate and are at home on a short week.
Tampa Bay vs. Detroit: Matthew Stafford is supposed to play for the Lions, but his throwing hand is far from 100 percent. You may remember last year, neither Stafford nor the Lions were the same after a Week 14 finger injury on his throwing hand suffered vs. the Bears.
Carolina vs. Minnesota: The Vikings are a great story, but I'm not picking Case Keenum on the road over Cam Newton when the two defenses are about equal.
Tennessee at Arizona: Titans have won six of seven and need to keep going as they battle for the AFC South title. The Cardinals are starting Blaine Gabbert again. Enough said.
LA Rams vs. Philadelphia: Game of the day and potential playoff preview between division leaders and terrific offenses. I frankly think the Eagles are overrated as they still have just one victory against a winning team.
Jacksonville vs. Seattle: Tough cross-country trip for the Seahawks in a letdown spot off their huge home win over Philly. Helps a bit, though, this was flexed from 1 p.m. ET to 4:25.
Fourth Down
Houston vs. San Francisco: I'll be rooting for the Niners, as the more they win the more it helps the Bears' draft status. But I don't see it here.
Denver vs. NY Jets: So will Eli Manning be playing for the Broncos or Jets next year?
You can get free NFL picks everywhere. What you can't usually get though, is free access to top-quality picks from expert handicappers - the same picks that member's happily pay for. Doc's Sports wants to give you $60 worth of NFL picks absolutely free. No obligation - just click here . Also, get three handicappers for the price of one when you sign up for a full-season football package! Click Here for details . Get free NFL betting picks weekly on Doc's Sports free football picks page .