2018 Big Ten Tournament Betting Odds and College Hoops Preview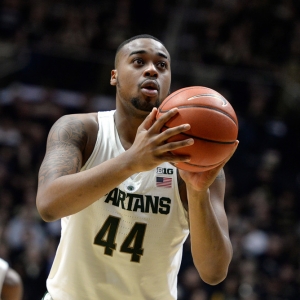 The Big Ten has done something dumb with their conference tournament. They have decided to move it a week earlier than all of the other major conference tournaments. They are also putting it in New York, even though there are no Big Ten teams in or particularly near New York (Rutgers is closest, but barely counts as being in the conference).
So, now coaches have to figure out what to do to keep their tournament teams fresh for a full week longer than most teams before the NCAA Tournament starts. And the selection committee will have forgotten about what the Big Ten did in their tournament because they will have seen so much more recently - and the Big Ten has had so many issues this year that it's not like they can easily afford to be overlooked. It is just plain bad, and the league recognizes it - before even trying it this way for one full year they have admitted their error and are addressing how to deal with it next year.
Beyond the timing of the tournament, the other big issue for the Big Ten heading into March this year is that the league just isn't very good. Of the 14 teams in the league, just four are basically tournament locks, and one other has the faintest of claims for a bid, but only if they run the table here. It's a down year for a league that has been very strong in recent years. Nebraska is that bubble team - though calling them a bubble team is generous at this point. They won plenty of games but were badly hurt by the unbalanced Big Ten scheduling, which means they didn't see any good teams twice and played only lousy conference opponents since Jan. 22. Their nonconference schedule was weak as well. If Nebraska were to win the Big Ten title they would likely have to beat Michigan, Michigan State, and either Ohio State or Purdue - and even that might not be enough to get in depending on how things break down.
Michigan State, Ohio State, Purdue and Michigan have all secured tournament bids and are now just looking to improve their seeding. Michigan State has a claim to a No. 1 seed if they win, and that is despite a very weak nonconference schedule because other top teams in the country have issues as well. Purdue could potentially play themselves into a top seed as well, though they would need an emphatic performance and a lot of help. More likely, both of those teams are looking to finish reasonably well and secure a No. 2. Ohio State, which is actually the second seed in this tournament, is probably a No. 5 right now, looking to play up to a No. 4 - and avoid having to play a notoriously-doomed matchup against a No. 12 in their tournament opener. And Michigan is probably a No. 6 right now but could easily play up to the five line with a solid showing. But all in all those are about the lowest stakes you can have for a tournament of this size and tradition.
Here's how things break down for the five relevant teams in the tournament ( odds are from BetOnline ):
Michigan State (+250): They are the most talented team in the conference, but I wouldn't dream of betting on the Spartans at this price. They come in on a winning streak, so their play isn't the issue. But the off-court pressure has been on the program - and especially coach Izzo - for a long time now and is only intensifying as the FBI investigation heats up, and it seems harder to doubt that the Spartans are in trouble. The questions are endless towards the team, and that can't help but be a distraction. They are far from a dominant team and could face a team in Michigan that humiliated them last time they met in their second game. Not a believer.
Purdue (+275): The last time Matt Painter won this tournament was back in 2009. Since then he has been a top four seed five times - and is for a sixth time this year. Last year they were the top seed in the tournament and fell in the quarterfinals. This is not a team that peaks for this tournament. Bur their opener is a gift, and I like their chances of beating Ohio State in the semifinals. That would get them in the finals against, likely, the best of the state of Michigan. It could be interesting. I would bet them over the Spartans but would bet the Wolverines purely on price.
Ohio State (+600): This is a strange team. They are 15-3 in the Big Ten, but they just don't feel like a team that is that good. They keep playing well and have not lost to a team outside of the RPI top 30, so we should respect them. But I just can't shake the feeling that it is all smoke and mirrors. I don't see them beating Purdue or either Michigan team, but then I have been counting them out all year and it hasn't gone well for me.
Michigan (+700): Last year the team got in a plane crash on the way to the Big Ten tournament, and all they did in response is run the table. John Beilein's squad had a patented Beilein season - start slow, look bad enough before Christmas that people start to wonder if Beilein is done, and then get red hot down the stretch and become a team no one wants to face. This is the best defensive unit the coach has had, and they are a very solid value at this price - not the most likely tournament winner, but the best value on the board by a wide margin.
Nebraska (+1000): The Huskers get credit for taking advantage of their schedule for the most part, but you can't hide that this was a weak schedule and this is a team that hasn't really proven they are legitimate yet. A conference tournament is a tough place to prove that, so I don't expect them to win a tournament game.
Want free sports betting picks? Doc's Sports has you covered - get $60 worth of picks free from any of Doc's Sports expert handicappers. Get $60 worth of premium members' picks free .
Read more articles by Trevor Whenham